Krasnaya Polyana
"The most comfortable Russian resort, located just 45 km from the Black Sea. The beginners will like the long and easy runs through the picturesque forests and advanced riders will find some good heliboarding and off-piste opportunities. The climate is great, because the sea is nearby, however, it might be a drawback if there's not enough snow. Check the forecast before going there."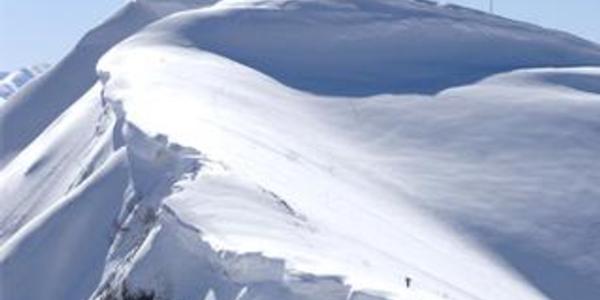 Mountain stats
Lift count : 0 x Cable-cars 0 x Gondolas 4 x Chairlifts 0 x Drag-lifts
Krasnaya Polyana is the most sophisticated ski and snowboard resort in Russia and will be the host of the 2014 Winter Olympics. Sometimes called the "Russian Courchevel", this resort is famous for its well-maintained pistes, quality apres-ski, and overly high prices. The lifts are fast and convenient, the runs are in a very good condition, the local rescue team is considered to be the best in Russia, plus lots of comfortable mini hotels at the village and cozy apres-ski bars.
Krasnaya Polyana is located just 45 km from Adler city (a famous summer destination in Russia on the shore of Black Sea) where there is a recently renovated airport and a train station making it the most accessible mountain resort in the European part of Russia. A flight from Moscow takes 2.5 hours, and a transfer to the ski station takes 1.5 hours more. Easy access makes hundreds of Moscow riders spend week-ends at Kransya Polyana during the season (middle of December - begging of March). The locals are very friendly and the resort is completely safe.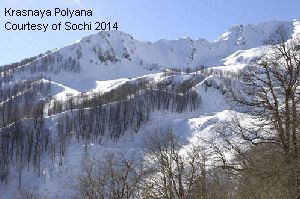 The only disadvantages of the resort are its small size and mild climate (affected by the nearby sea), which means that there is a risk to find too little snow at the lower runs even in January. Always check the level of snowfall at the resort before going there (their website usually has the up-to-date information). The prices for the lifts are too high and the accommodation is more expensive than at other Russian resorts (although cheaper than in Europe).
However, if you want to ride in the Russian mountains and have the western standard of service, that's the best place to go. Besides, there are plans of massive expansion, so who knows, maybe in a few years this place will be one of the greatest destinations.
Resort Information
Location
External Links
World Ranking
Advertisement