Squaw Valley
Hotel search
Resort life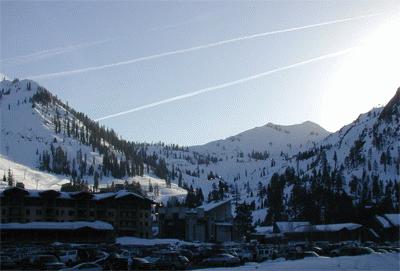 Away from the slopes, Squaw has gained a reputation of being both expensive and a bit snobbish, and in both cases, it's true. But don't be put off as the place has a good buzz about it, and the locals are really friendly. Lodging, feeding, partying and all other local services are convenient for the slopes. The village packs in a raft of activities with ice skating, climbing walls and a games hall. Getting around is easy, although having a car would allow you to travel around at your own leisure.
Eating
Food. Like any dollar-hungry mountain resort, expect to notch up some mileage on the credit card. Even a burger can set you back a small fortune. But as there are so many eating options, even the tightest of tight riders will be able to grab some affordable scram.
Nightlife
Night-life
is aimed at the rich, so if you find that Squaw's local offerings are not your style, then try out the far more extensive facilities on offer in nearby
Truckee
or
Tahoe City
where you'll find the best night spots and local talent. You can either drive down, or catch a bus or taxi. Check out
Red Dog
or
Naughty bar
.
Accomodation
Accommodation
is offered with a number of places close to the slopes. But it will cost you. Condo's are plentiful and well equipped, but not all affordable. For a cheap and comfortable place to stay, check out the Youth Hostel - it has bunks at happy prices but bring your own sleeping bag. Check Squaws web site for the latest deals.