Palisades Tahoe
One of the best resorts out there - with snowboarding to suit all levels and styles. Excellent parks, fantastic off piste and good novice slopes. Very good local services too.
colwidth:6 firstColWidth:12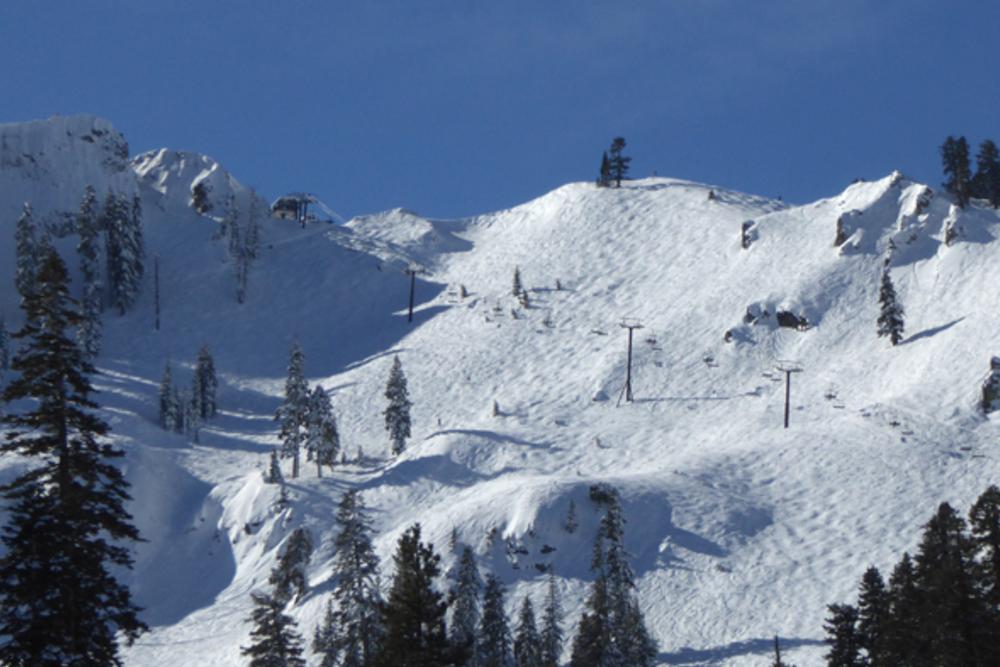 Squaw valley /
Town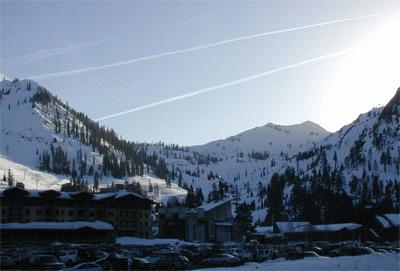 Away from the slopes, Squaw has a good buzz about it, and the locals are really friendly. Lodging, food and drink, partying and all other local services are convenient for the slopes. The village packs in a raft of activities with ice skating, climbing walls and a games hall. Getting around is easy, although having a car would allow you to travel around at your own leisure.
Food options
Food. Like any mountain resort, expect to notch up some mileage on the credit card. That said, check out "happy hour" for some good deals, especially mid week. But as there are so many eating options, even those on a real budget can find something that won't break the bank. The village is pretty small and nicely condensed, so having a quick look round really takes no time at all. Those self catering can stock up on food from Tahoe City which is only 10-15 mins way.
Accommodation
Accommodation at the foot of the mountain is available with a number of places close to the slopes. But it doesn't come cheap. Its certainly aimed at the higher end market. Condo's are plentiful and well equipped, but not that affordable. For a more reasonable & cheaper place to stay, check out Tahoe City or Truckee.
Nightlife
Nightlife in Squaw Valley is a little limited although its easy to find out what's happening each evening in the village. There's usually something happening on the w/e but midweek can be pretty quiet. That said, if you're staying in Tahoe City, a pretty social nightlife can be found. Check out SiPS, Pete N Peters or Tahoe Mountain Brewing for some hard earned beers.
Location