Mt Baker
Legendary snowboarder's resort with ample diverse terrain to suit all styles and levels. You'll need a car to get around the basic but laid back town
Summary
Freeride - 90%
some tree runs & epic off-piste
Freestyle - 50%
a small park, but its all about nature
Pistes - 60%
Not really what its about
Beginners - 60%
No bars on the lifts!
Value - 70%
No frills and no high prices

Lift count : 7 x Chairlifts 2 x Drag-lifts
1000acres OF PISTES (30 PISTES)

Pass (Low/High Season) : 46.00 Half-day , 54.00-46.00 Day , 715 Season pass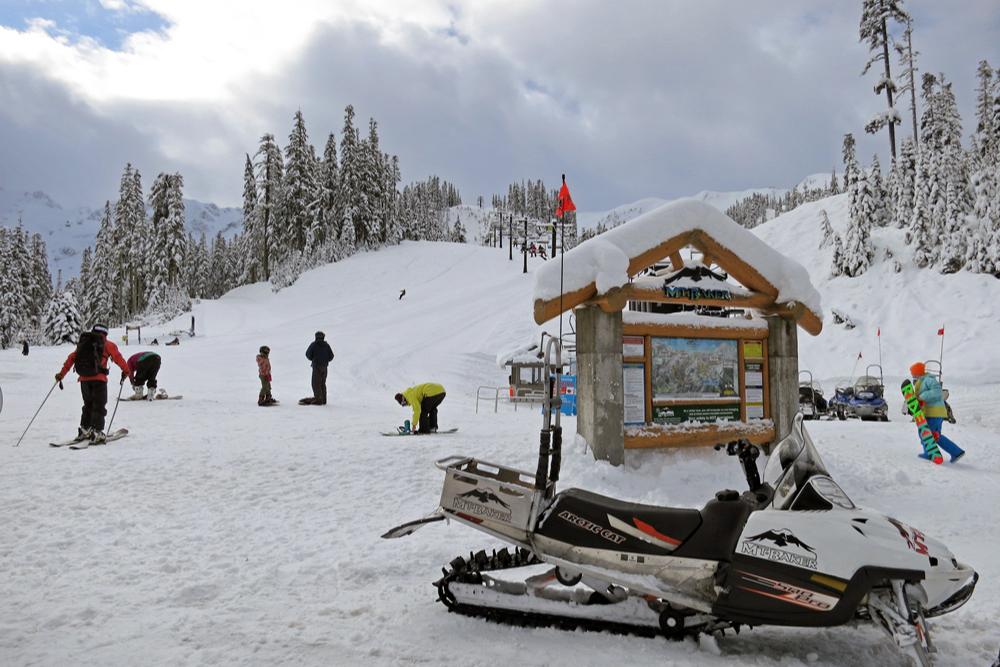 Mt.Baker - White Salmon base area / Photo: Steve, WSG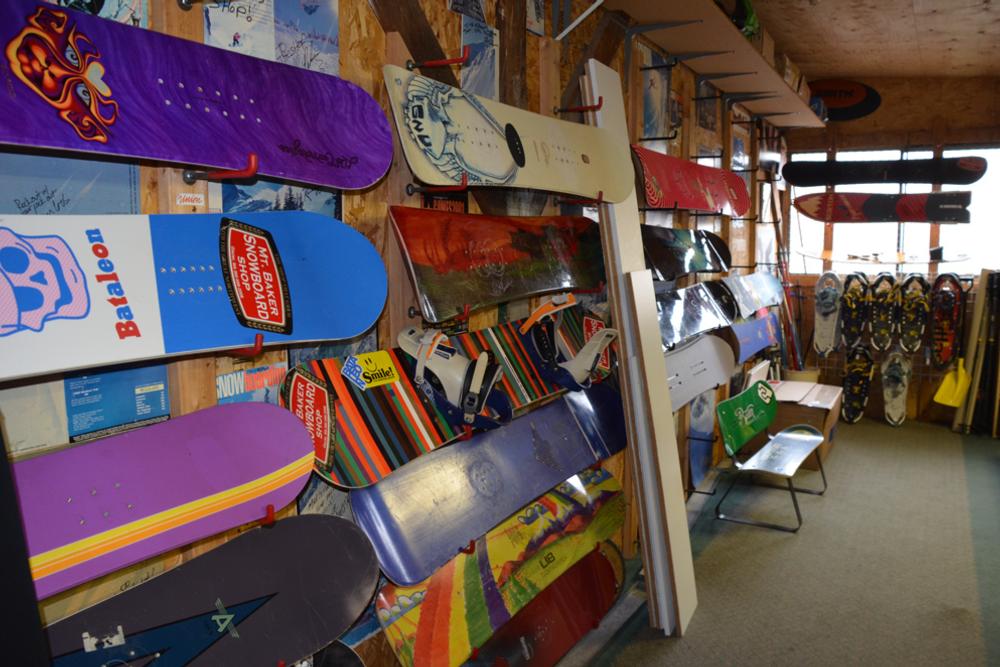 Mt.Baker Snowboard Shop / Photo: Steve, WSG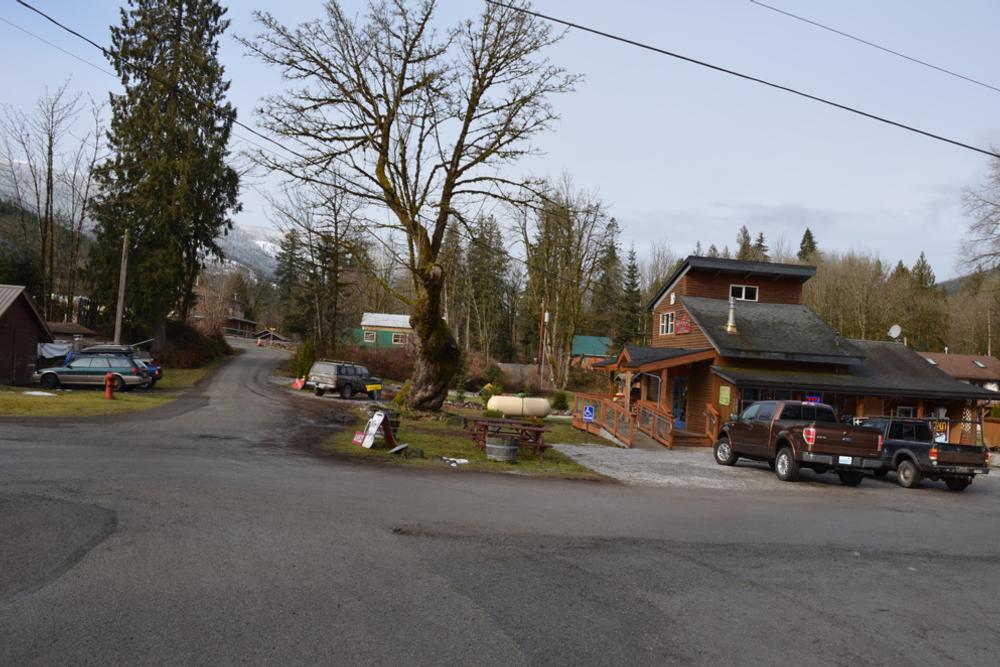 Town of Glacier / Photo: Steve, WSG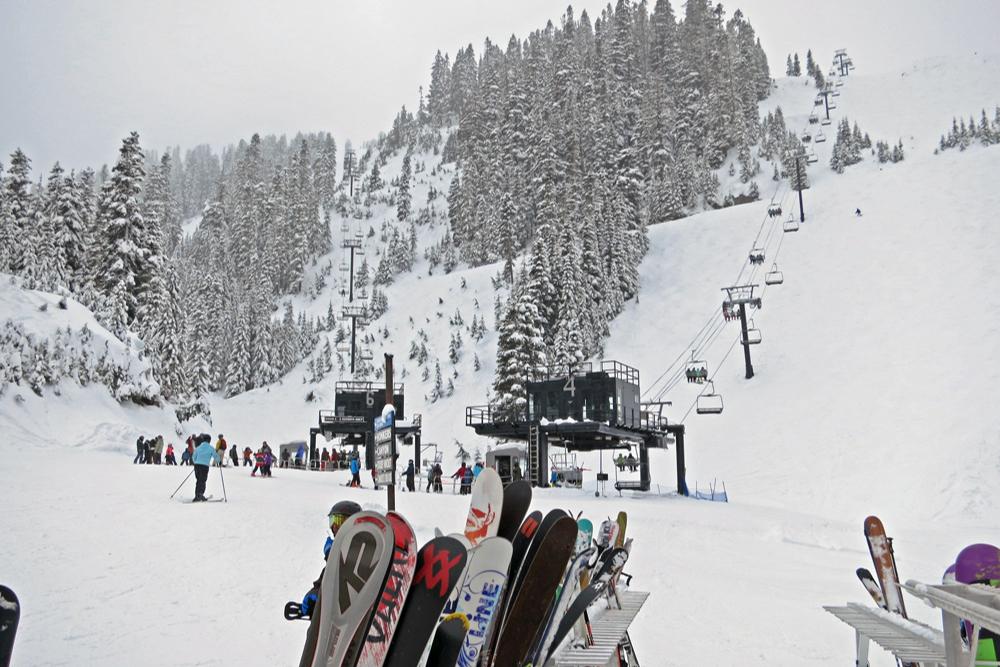 Mt.Baker - outside the Raven Hut / Photo: Steve, WSG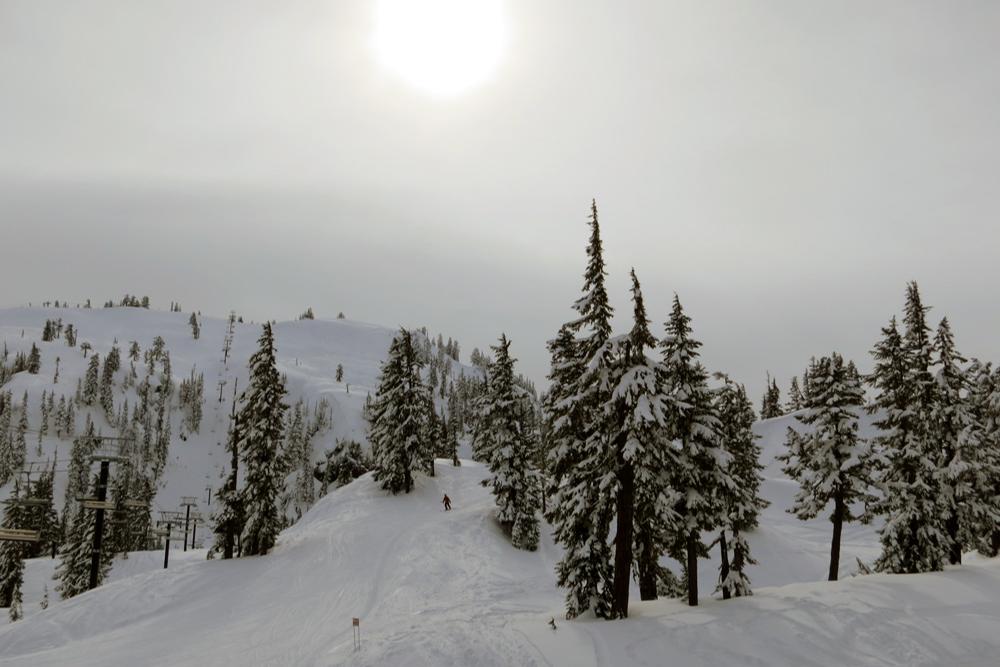 Mt.Baker / Photo: Steve, WSG
Mt.Baker - local transport / Photo: Steve, WSG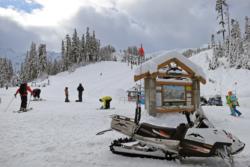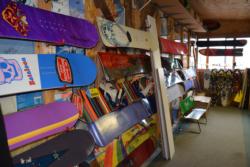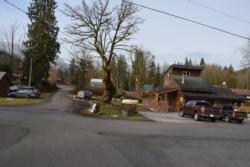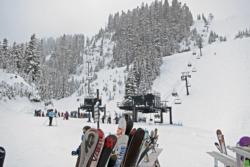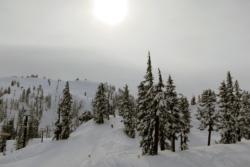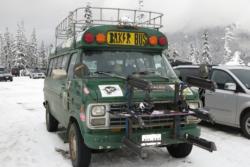 Introduction
Understated and underrated; Mt Baker has a rich history of snowboarding and legend has it that pre-fat skis seeing a skier here was a rare sight! Baker was one of the first resorts to welcome rather than ban snowboarders 60 years ago and beyond just becoming a place to ride, its gnarly terrain and huge snowfalls helped it become and remain a snowboarding Mecca. Renowned for face shots from epic powder and in large quantities, if sex was a mountain, Mt Baker would be the orgasm. Furthermore with 'busy' weekdays selling only 600 lift tickets, if you're even remotely near the area it's definitely worth a couple of days stopping by here. Every February the mountain hosts the legendary Banked Slalom race and has done since 1985. It still attracts hundreds of competitors and visitors every year.
Located in the far north of Washington state, Mt Baker is one of the best unspoilt snowboard resorts in the world, often making it on 'must-ride' lists of snowboard articles. Due to Baker's isolation, crowds are seldom seen and if you come mid-week you'll almost have the place to yourself. The resort is about 20 miles (a 30 minute drive) from civilisation in the form of the small town of Glacier, population 370. Just like the resort, the town has no hype or BS, just a laid back place to chill out after a day hitting one of the best snowboard destinations on the planet. The drive itself is breath-taking, a modest road winding through moss-lined deciduous woods into steep switch-backs lined by snow-banks and evergreens.  
The slopes span two mountains - Mount Shuskan rising to 2,963m (9,720ft), and Panorama Dome with its more modest summit of 1,524m (5,000ft). Both mountains offer the opportunity to ride steeps and deeps, with the majority of advanced runs on the Pan side. The resort operates 8 fixed-quad chairlifts, 6 without restraining bars (and the other 2 are the mellowest chairs on the hill!), so hold on tight and just be thankful that if you fall off you'll be landing into lots of fluffy pow.
Baker gets a lot of snow, a huge amount, in fact back in 1998-99 it received an unbelievable 29m in a single season, so don't be too disappointed if it can take a while to sometimes dig the chairlifts out of the snow or make some of the areas safe to shred. Although 29m is clearly an exception, stats show it still boasts an annual average of 16m, so your odds of a powder day here are pretty high.
Baker knows what it is and isn't. It isn't a place for beginners, intermediates and park rats to flourish but it certainly is a place for freeriders and powder-hunters to shred hard, and the only time you'll ever really hit the pistes is for getting to that next stash of pow. In this age of luxurious base villages with heated pavements and high-speed 6-man chairs, you should be thankful and embrace everything Baker stands for.
Mt Baker is unique in that is it completely off the grid with no electricity, water or sewage treatments. Being a self-maintained resort in a National Park and Wilderness Area means expansion and upgrade is low and limited, but after visiting you'll soon realise that this slow-paced resort is what guards a lot of its charm and chilled vibe.
Piste map