Gastein
Not a bad group of mountains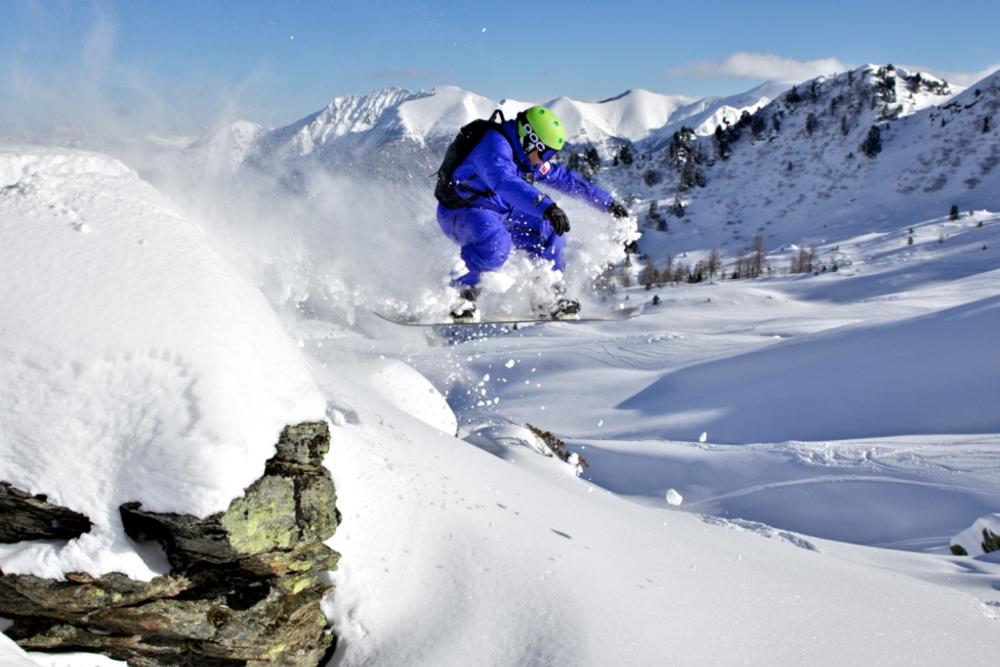 Bad Gastein Snowboarder / Bad Gastein
Town
Off the slopes, Bad Gastein is a glamorous joint with okay services but dull night-life, which changed in the last years. You can go to the casino, or hang out in some nice bars, or get frog skin in one of the many thermal baths, which are very relaxing after a hard day riding. And they even got a Kebab stall for a midnight snack.

Food options
Eating out options are not mega in terms of the types of places, but they just got a mexican restaurant and a Kebap shop and apart from that, you have is a lot of hotel restaurants selling much the same style of food from the Salzburg area.
Accommodation
The hotels, chalets and other local facilities are in abundance but not very convenient to all the slopes and other areas. Having a car around Bad Gastein may be a good idea but you have to pay for parking, local transport is good enought to get you to the slopes. Accommodation options within the area are not overpriced and cheap budget priced lodgings are easy to find.

Nightlife
Either the casino with some nice chicks (bring you own), or very relaxing thermal bath, or just hanging out in some bars or restaurant. It's not a disco town but still good..
Location