Hintertux
Great open pistes and a good summer location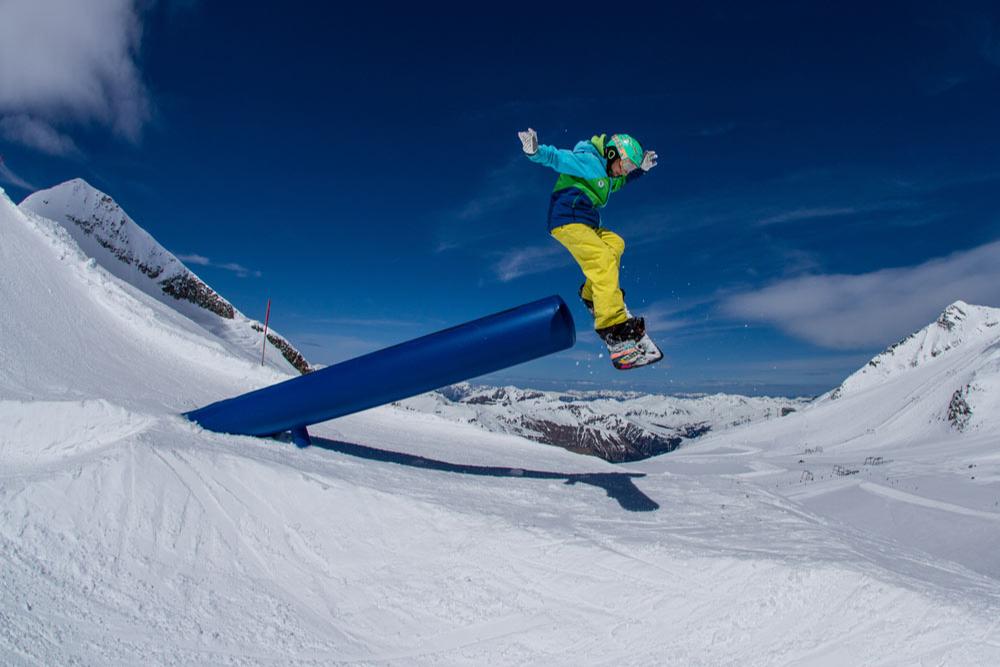 Shred Days / Ästhetiker Shred Däys
Freeriding
Freeriders have the pick of the slopes with good terrain on and off-piste. There are huge open expanses and loads of gullies and natural walls to ride. There's no tree riding as the altitude deters their growth, but it's no big loss as the terrain is more than sufficient. You'll find some good lines and small drops under the Larmstange chairlift, there are a few marked ski-routes but they soon become tracked on a powder day, you can also drop off the ridge on the lower section of run 3 and head down to the bottom of the chair. It you take a left as you exit the Tuxerjoch chair, there's a nice gulley and some steep faces to try, hike a bit further across to find some more good stashes, the Tuxerjoch t-bar also has some nice easy freeriding off it. From the top of the Gletscherbus 3 you can duck the ropes on run 5 and head off-piste down to the bottom of the Schlegeiss chair, but watch out for crevasses.
Freestyle
Freestylers have loads of hits to check out, which include a few cliff drops and a number of wide, natural gap jumps. If you're still not content, there's a terrain-park and a halfpipe located next to the Olperer t-bars which they maintain all year round. The park isn't huge but usually has a pro and regular line consisting of 2 or 3 table-tops, and you should find a number of rails & boxes. www.betterparkhintertux.at
Pistes
Pistes. The pistes are really good for laying out big turns, and tend to be long with a few sharp turns here and there. Piste 3 is an exceptionally wide piste with a perfect pitch for practising carving turns. The lower section of run 2a is pretty flat, so tuck in, but generally there's minimal skating required.
Beginners
Beginners may find Hintertux a bit too daunting, especially if you're a total novice. There are some easy runs, but in truth you may be better off at another resort. The blue Run 12 is absolutely perfect for beginners, but it's a shame its serviced by a t-bar.