Mayrhofen
Mayrhofen and the surrounding Zilleral area offer lots of terrain, with some decent freeriding, and maybe the best park in Austria. The resort Has a big seasonaire contingent, a world leading park and is the home of the long running Snowbombing and the Altitude festivals.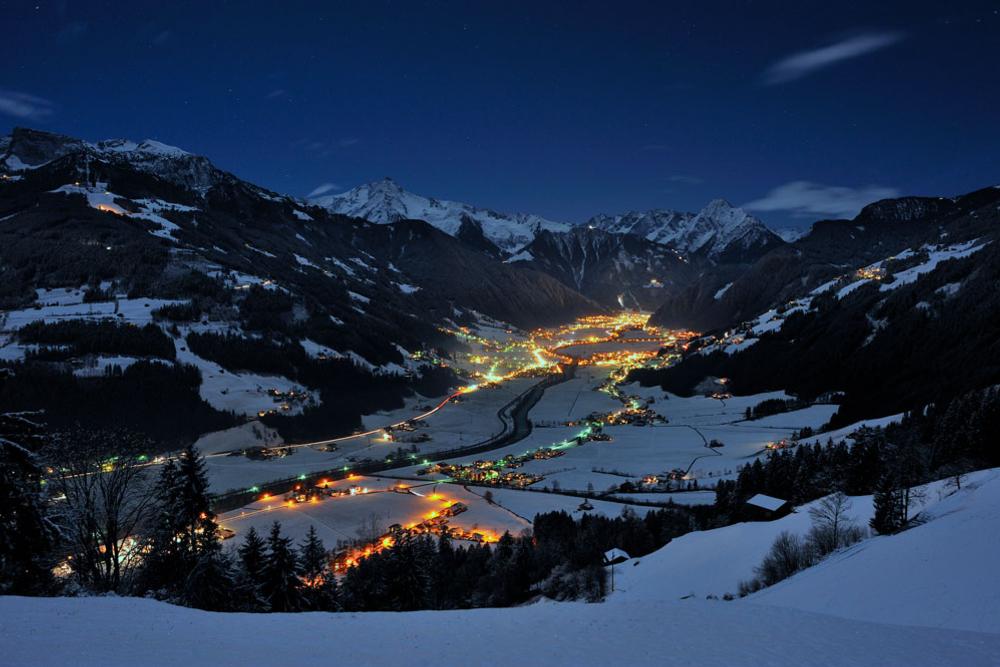 ortsansicht-ferienregion-mayrhofen-hippach-foto-paul-suerth.jpg / Paul Suerth - Mayrhofen
Town
Mayrhofen is a very attractive working village with over 3500 residents and facilities to cater for all and yet despite this is small enough to walk around easily. Getting here is relatively simple thanks to the excellent rail locations from the nearby airport of Innsbruck, Salzburg and Munich.
As well as a good selection of shops from high end ones to tourist shops there are some fantastic snowboard shops. Moreboard is probably the most well known of these thanks to its association with the stubai premiere and can be found on the main street in Mayrhofen, with it's striking logo and friendly staff it is a great place to head in for expert advice or a peek at the latest top notch kit.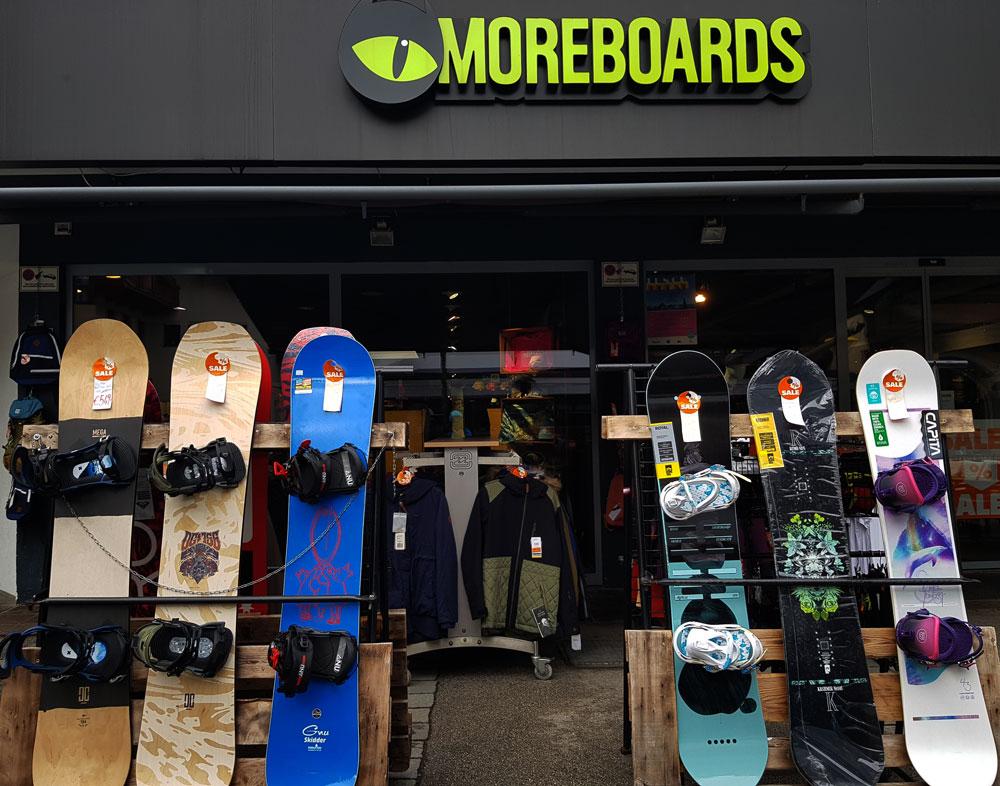 The town is renowned for having a lively apres ski scene and it goes off near the main penken station with the ice bar rammed from the early afternoon onwards. If you are after something more relaxing then there are lots of walks that can be done around the town and also on the mountains.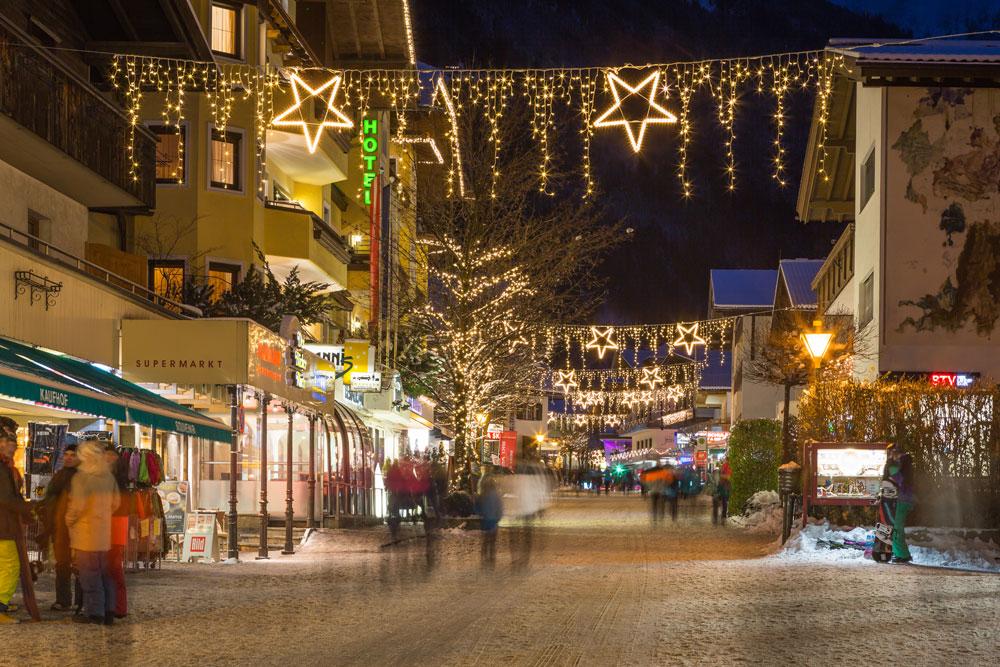 The impressive Ahorn and Penken gondola provide an impressive backdrop from the town floor. Travel up them and can find even more spectacular views. If you want to take it one step further and leap off of the mountain then Mayrhofen is also renowned as a world class paragliding spot.
For food lovers or those on a budget there are some well stocked supermarkets in the town the Spar and Bila offer lots of choice for all budgets and for something a little more authentic there are a range of butchers and bakers selling local meats, savouries and cheeses.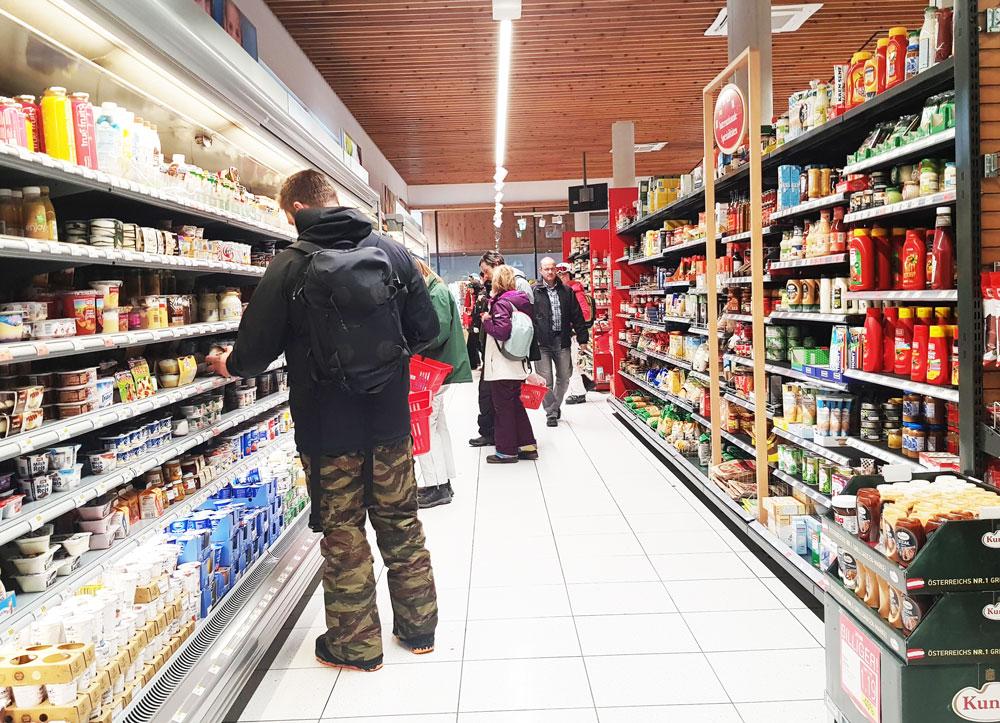 If you need something other than snowboarding to burn those calories off then the Erlebnisbad leisure pool offers outdoor and indoor swimming pools, thermal baths and wellness facilities.
Food options
There are a large number of restaurants offering a number of cuisines to check out in and around Mayrhofen.
If you want the traditional Austrian experience then Landhaus Carla restaurant near the train station is well worth a walk to. As well as offering local cuisine consisting of local ingredients this place also offers regular live music from many well known musicians from the Zillertal area.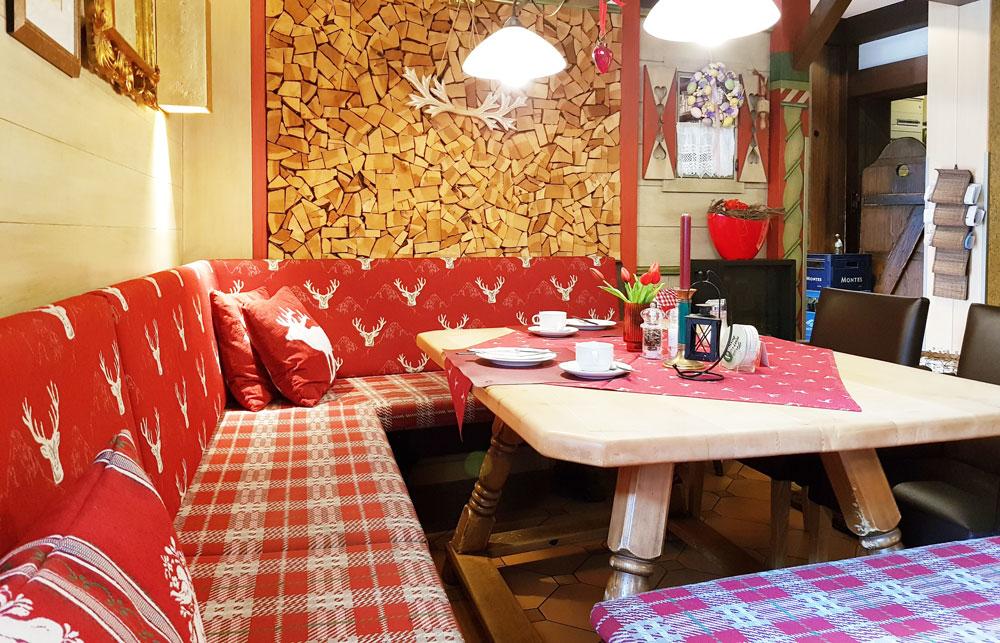 For something that differs entirely from the typical Austrian cuisine then the El Toro restaurant a Spanish menu consisting of tapas, with great steaks, burgers and ribs this is a meat lovers paradise. Nearby the Edelweiss Lounge is also worth checking out offering a range of food from fish, burgers, pizzas and hearty pasta dishes.
If a late night snack to soak up the apres alcohol is calling then the Take-away place UFO does huge pizzas & good doner kebabs until 1am and is one of the late night places for food in town. Hans Gasser (the butchers) opposite the Penkenbahn lift is not only the place to buy your Speck and fresh meat, but more importantly the place to grab a pork roll to eat while you're queuing for the lift.
For those coming here on a self catering trip then Mayrhofen has three good sized supermarkets where you can get food and drink at normal supermarket prices, so you never feel like you are being ripped off.

Accommodation
There's over 8,500 beds and enough variety to cover almost every budget, head over to the main tourist information in the Europahau on Durster Strasse in the centre of town
We stayed at the family owned Landhaus Carla it's the perfect place to stay if you are arriving by rail as it is right next to the main station. The rooms offer traditional Austrian charm clad with wooded interiors and spacious balconies looking towards town. The restaurant offers tasty local cuisine as well as local beers. The hotel is right next to the bus stations so you can quickly get to the other slopes in the Zillertal area.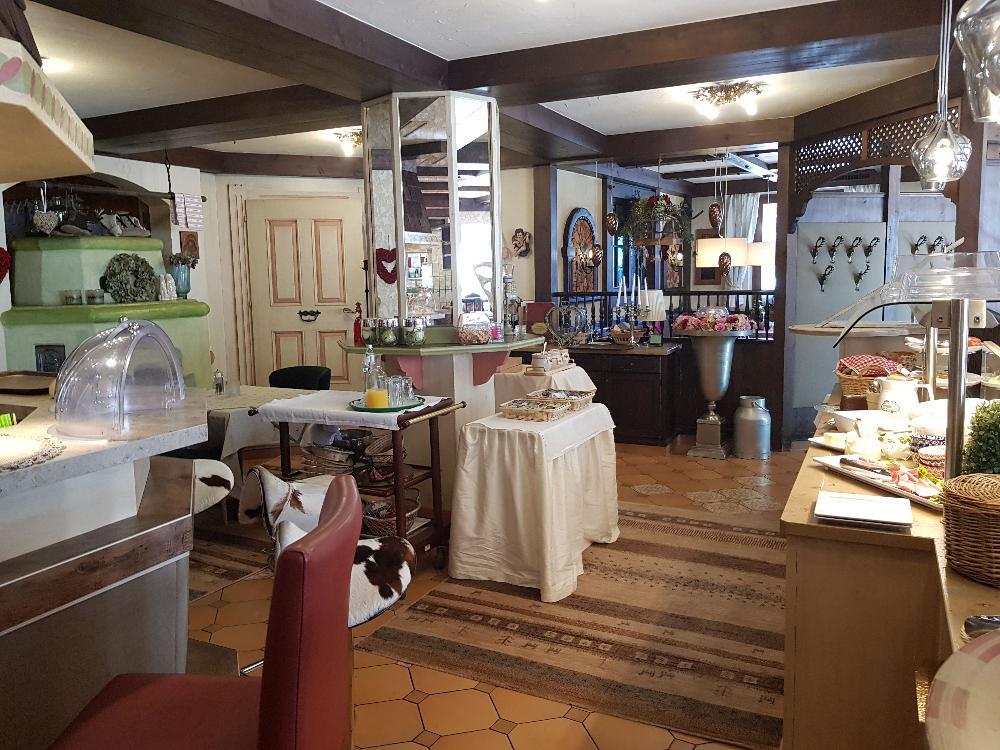 As well as hotels Mayrhofen has an abundance of pensions, aparthotels, holiday homes and lodges a selction of these can be found on the Mayrhofen accomodation webpage.

Nightlife
Mayrhofen is renowned for its Apres ski scene and there is an old tradition in Mayrhofen which states after a day's boarding you must visit the ice Bar as soon as you step off the Penken and drink a Grolsch. This bar reputedly sells the most Grolsch in Europe and is only open 4 hours a day! It gets heaving but can be great fun with it's loud cheesy music.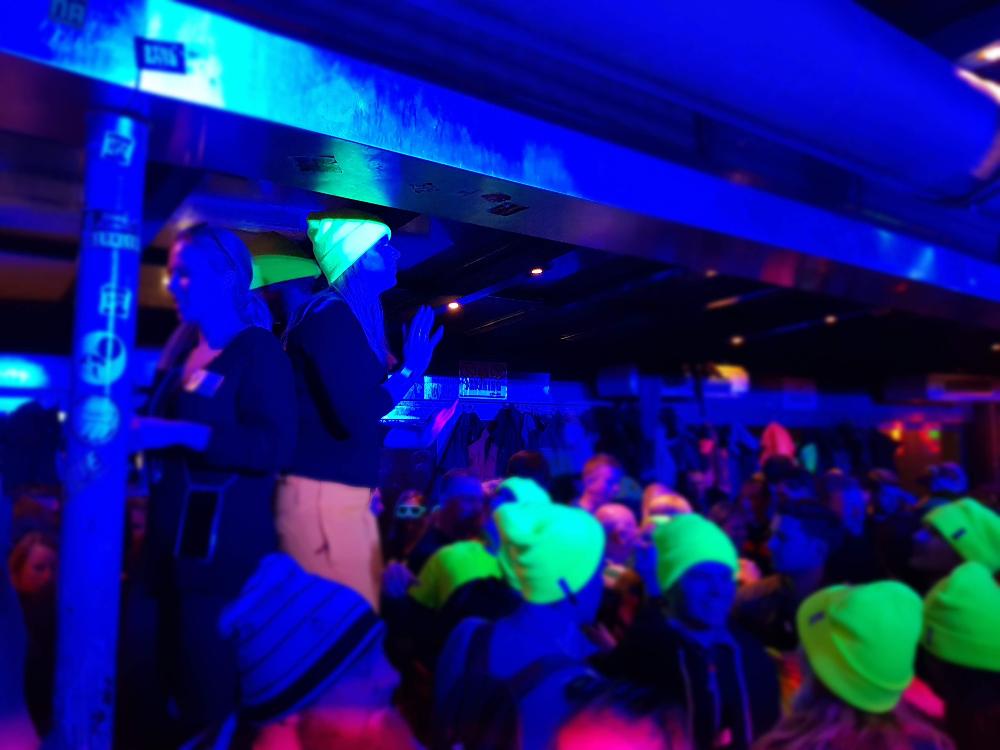 For those of you who want to start your session on the slopes then the White Lounge Igloo Village on the Ahorn offers a more chilled out approach, set in an ice cave it features regular DJ slots, lighting and the all important ice bar. Hit this place on a bluebird day and you can also soak up the beats and the beams from the deckchair terrace outside.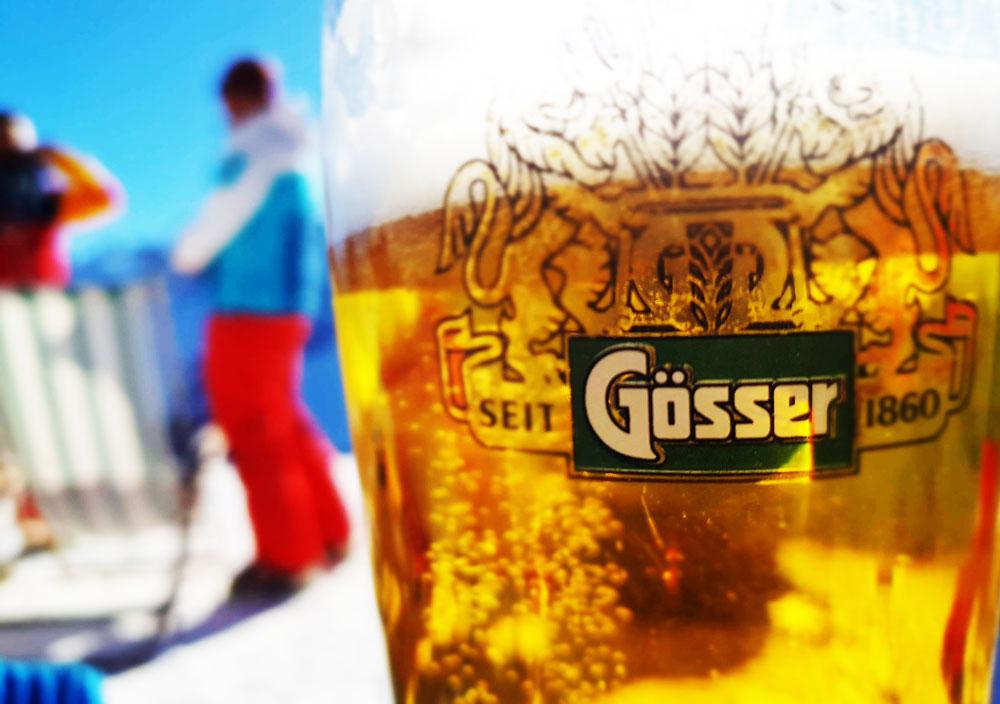 Once you're down safely from the slopes there are lots of options for après, late beers can be drunk at the English pub, the Scotland Yard pub which is open until 2am. This is another popular haunt especially with seasonaires and the organised pub crawl crowds.
The nearby piccadilly pub offers a more laid back feel. The bar mainly plays rock music and makes for a good pit stop from the crowds with a selection of pizzas and beer coming under twenty euros you can't go wrong.
Mo's cafe and bar is another good option if you want to carry on the night, it often has live music and sports on and gets quite lively. They make decent cocktails, serve food and also have a comfy lounge bar.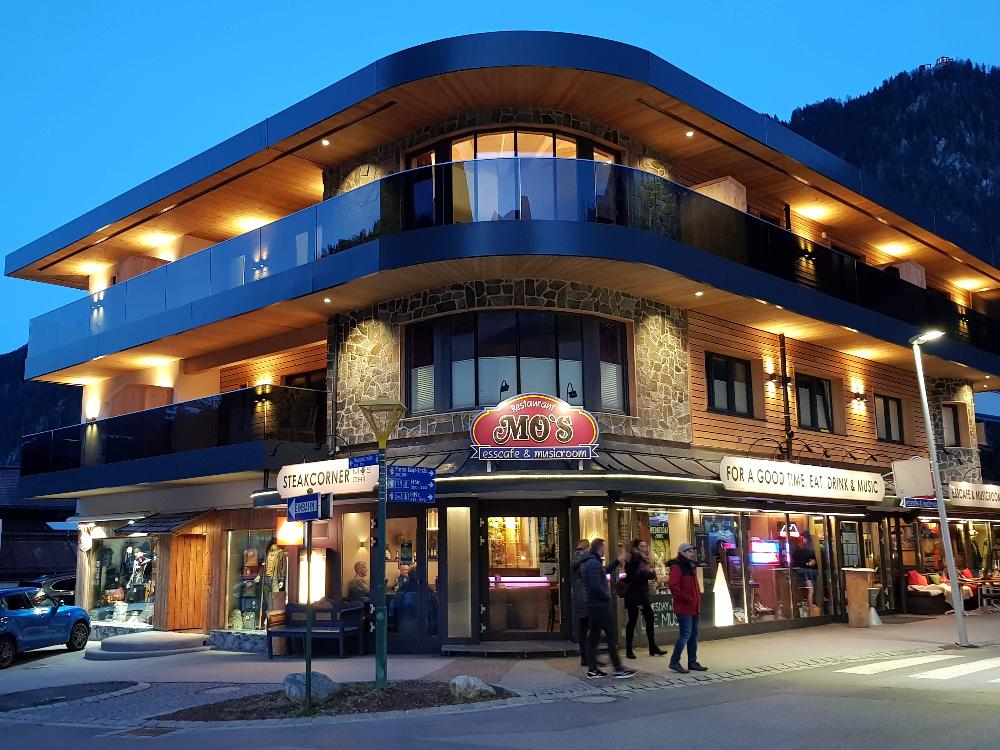 There's a number of clubs to head too in Mayrhofen the Brück'n Stadl is a massive venue that located between the Ahorn and the Penken gondola the action starts mid afternoon with live dj's and austrian oompah bands and this all goes on till the early hours of the morning, should you have the stamina. The Harakiri bar gets going a little later on but it's still a lively place to head in the evening with live dancing and dj's. Next to the penkenbahn you will also find the arena club another popular place.
The Snowbombing festival is also well established as an annual party and with big hitters like the Prodigy, Liam Gallagher and Dizzee Rascal all having graced the stages in past year it is always a safe bet as any snow resort festival to get a fix of fine music and hopefully fresh powder.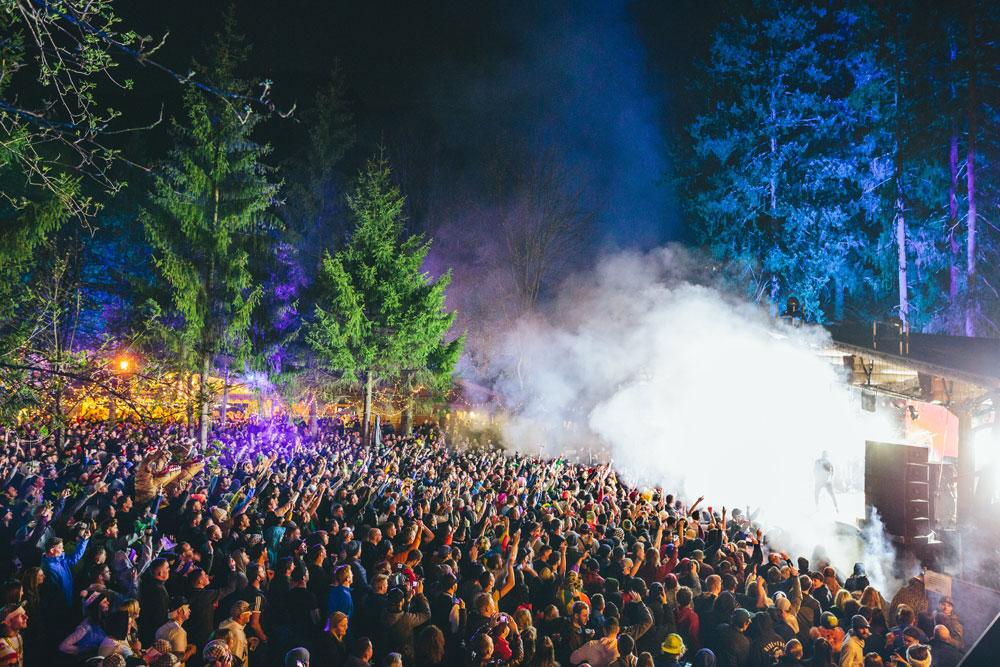 Location