Obergurgl
Good sedate carvers & wrinkleys resort with a excellent snow record.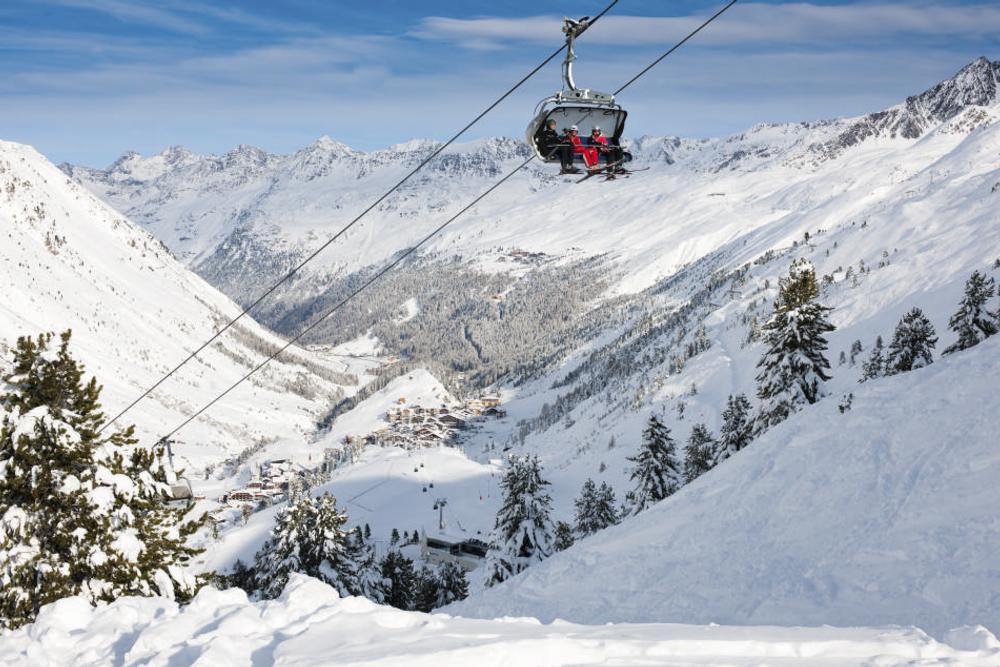 Obergurgl Vista / Markus Auer
Freeriding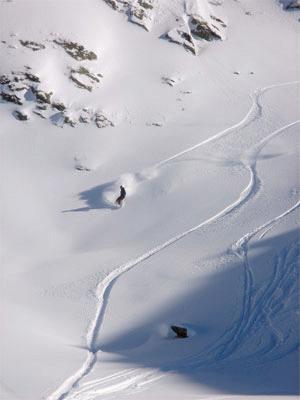 Freeriders who like jagged and rough mountain slopes with big chutes and long gullies may find things around here a little on the tame side. There are tree runs on the lower slopes and when there is enough snow, some good off-piste and powder areas that can be ridden at speed.

Hochgurgl has the best freeriding terrain. When its open take the Wurmkoglift and sektion t-bars to access the best and steepest off-piste, but getting up the Wurmkoglift itself is a ball breaking effort. There's a nice gulley directly under the top of the Hochgurglbahn II gondola (pictured). In 2007 they opened 3 new gondola. Hohe Mut Bahn 1 and 2 open the area beneath the summit of the same name at 2670m. In Obergurghl the new gondola is Top Schermerbahn. I suspect the area accessed by this lift is going to be developed a bit more. If not it seems an expensive solution to opening some limited runs. 

In obergurgl the ski route 1 takes you right into the Ferwalltal valley and with the right conditions you can board all the way to the base, but you can drop into the valley from various points off run 3.

Freestyle
Freestylers
will largely be wasting their time up here, this is not an air head's retreat. There are of course a few natural hits as with most mountains covered in snow, but they are few and far between. The resort removing their park & pipe gives a clear indication where they see their clientele.
Pistes
Piste lovers and carvers are the ones in for a treat. Obergurgl is dream for those who want to arc over in style on well groomed runs that are wide and free of obstacles. None of the pistes with the exception of black run 27 are particularly steep but all can be taken at good speed. The lower slopes down to Hochgurgl switchback through the dense trees but apart from the that all the others are wide and you should never find yourself skating with zero flat bits.
Beginners
Beginners
should have no real problems with this place. The mountain is nicely laid out and novices can ride from the mid point all the way to the base via the number 5 and 6 trails.