colwidth:6 firstColWidth:12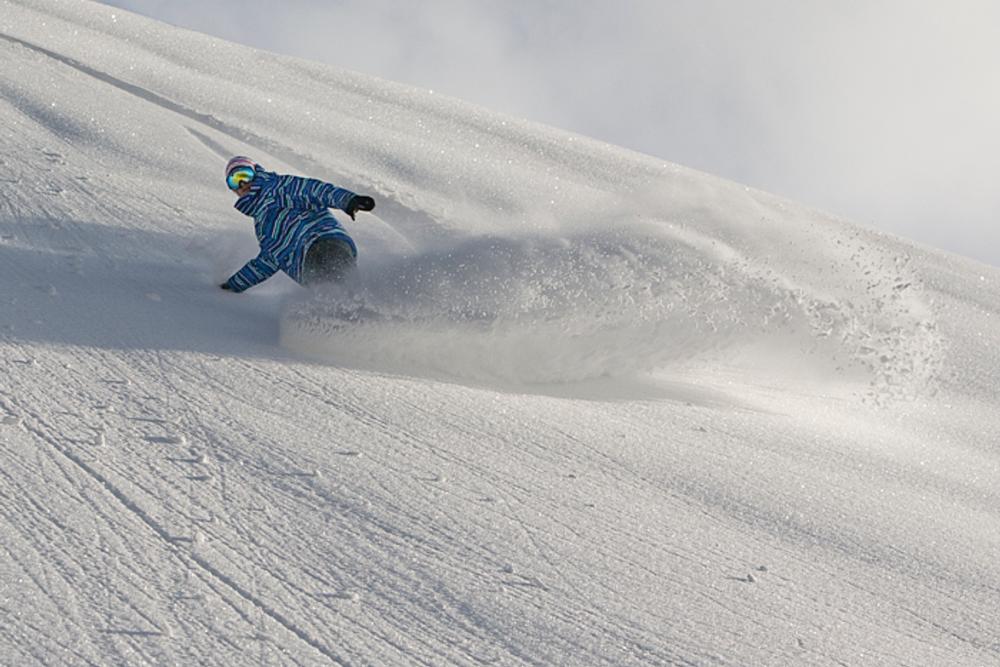 Apex Mountain Snowboarder / APex
Freeriding
Freeriders looking for some decidedly 'darker blue' cruising should head on up to Mt Beaconsfield and try Ridge Run and Juniper, where a search for more challenging terrain won't take long.
Alternatively, check out the whole series of wicked runs plunging down Apex's North Side. Wind your way through the woods and, if you dare, peer down Gunbarrel, a chute that's just 'one turn wide', and drops straight down the fall-line for 366 double black diamond vertical metres (1,200 ft).
Freestyle
There is a terrain park with a quarterpipe and and various rails on the Claim Jumper run. With a bit of hunting, you'll find some good natural gullies and hits on Mt Beaconsfield.
Pistes
Piste-lovers will fair well on Apex's short but challenging trails. There are enough steep blacks for the advanced alpine rider to carve, while the novice can practice on some nice, flat blues.
Beginners
Beginners should find that Apex allows for an easy time, as in general, this is a good mountain to learn on and allows for quick progression. Grandfather's Trail is a nice green that allows you to ride from the summit to the base with ease. The local snowboard school offers various learn-to-ride packages with a one-day lesson, lift and full hire costing form CA$57 per person.