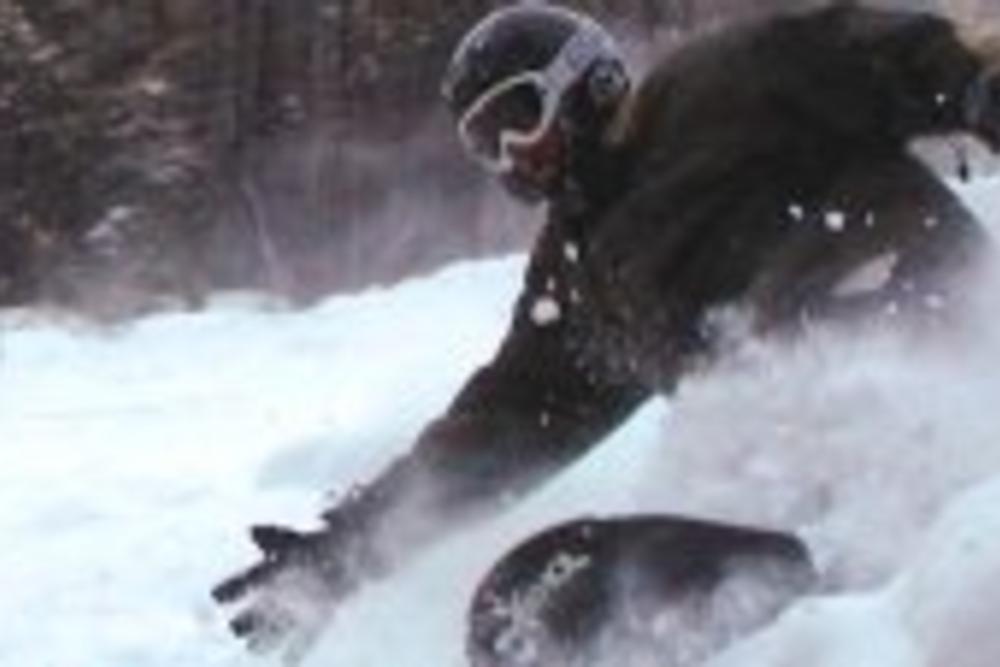 Castle Mountain / Photo: Castle Mountain
Freeriding
Castle has two main lifts which slowly take you to the Skyline Traverse; from here its up to you. Right or left as far as you fancy, then just drop into the powder. To the right you will find mostly steep tree areas with a few open easier descents like North Bowl. To the left is more of the same, although the trees are wider spaced. Keep going left as far as you can and you pass through a wooden gate adorned with a hangmans noose. Beyond the gate is an area of chutes with names like Desperado and Lone Star. All these chutes are steep and great for flying down at full speed - you have to take the Cinch Traverse back to the lifts, but the descent's worth every metre of the traverse.

Freestyle
There's no park here and nor should there be. This is a freeride resort with enough natural hits to keep even the most park-bound rider happy. In the chutes there are loads of rock drops and if you look in the trees you'll find plenty of logs to side on.
Pistes
Some of the pistes are groomed but Castle's not really about groomed runs. If you want to lay it over on hard-packed pistes, then head for Panorama and leave Castle to the powderhounds.
Beginners
Complete beginners will save money on an expensive pass but may find the resort a little short on easy slopes. Second and third weekers will love it here as the terrain will push their riding to the limit.
Watch you don't head too far into the trees or you may find yourself looking a little closer at the pines than you would have hoped.