Arpa
Tremendous, awesome and wide natural pipes, great variety: cliffs, cornice drops, deep snow, steep descents…one day is not enough.
Summary
Freeride - 75%
No trees just 100% off-piste
Freestyle - 70%
Natural pipes, cliffs
Pistes - 5%
Not a piste in sight

Lift count : Other lifts 1 snowcat
4942 acres OF PISTES (14 PISTES)

Pass (Low/High Season) :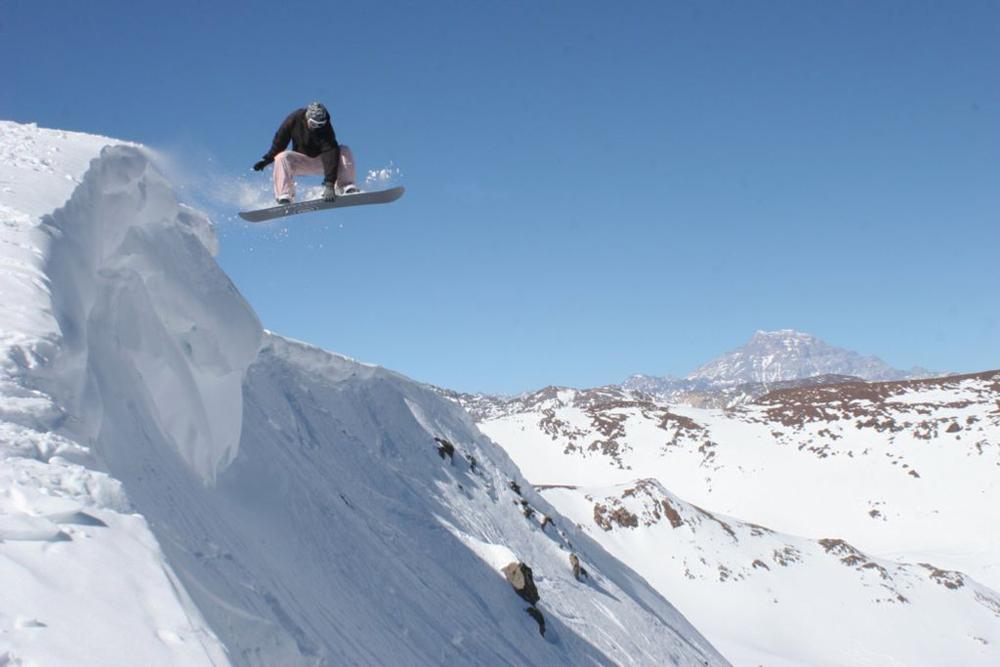 Arpa Snowboarder / Arpa
Introduction
Ski Arpa has gained publicity for the past 2-3 years, becoming an exclusive valley for those who have heard about the valley and its great natural conditions and those who want to experience the unique snowcat experience in Chile. Ski Arpa is about unbelievable views, unbelievable amounts of vertical in one day and unbelievable snow. The two valleys of Ski Arpa, "Valle el Arpa" and "Valle la Honda", make a unique experience to anybody around the World. At the summit you can see east to "Cerro Aconcagua", the highest peak of the Americas, and on clear days, west to the Pacific. From there, there are 3,000 of vertical feet of untracked snow to enjoy. Ski Arpa is strictly on natural snow, no snow-making and no prepared slopes. It's just the mountain and yourself.
Host Anton "Toni" Sponar was born and raised in Austria. He now spends his northern winters in Aspen, Colorado and his southern winters in Chile. Toni's lifetime of ski experience includes: ski instructing, ski guiding, ski area management and ski industry consulting. Toni will welcome you to his Valley with warm arms and several languages. He speaks German, English and Spanish.