Troodos Ski Resort
Ok for a few days but come on you're in Cyrpus!

Lift count : 4 x Drag-lifts
10km OF PISTES (16 PISTES)

Pass (Low/High Season) :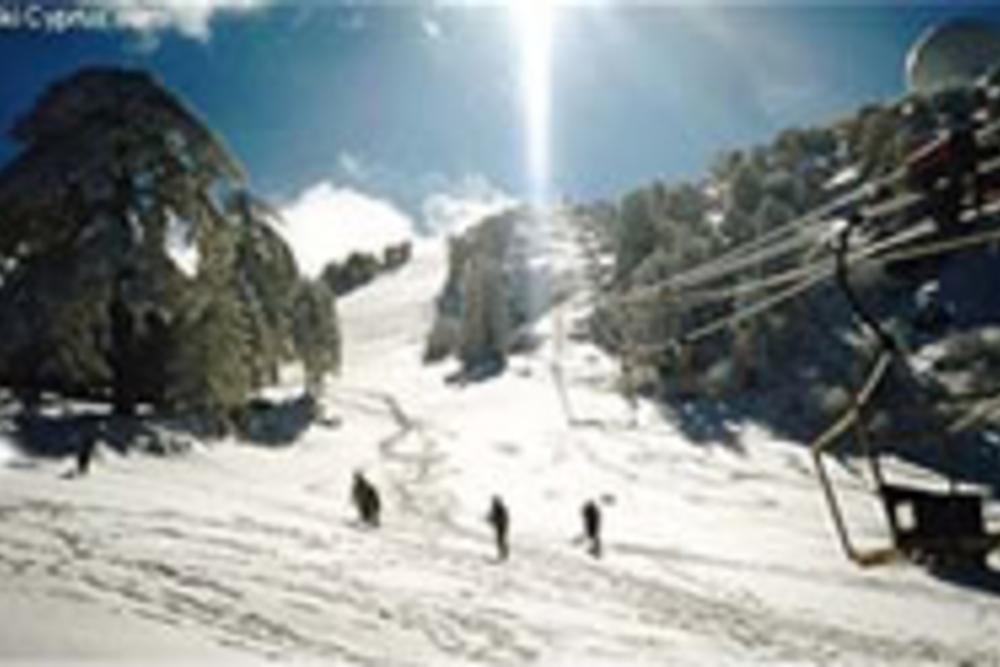 Troodos Ski Resort / Photo: Troodos Ski Resort
Introduction
Right slap in the middle of the Mediterranean island of Cyprus towers Mt.Olympus. At just under 2000m its able to collect enough snowfall from late December to March to have its own resort. Originally built and operated by the British army after the Second World War, the 60's saw the Cyprus Ski Club take over the resort and have since installed more lifts and expanded the terrain. Its about an hours drive from Nicosia and Limassol and a short drive from Troodos village. Not surprisingly the season is very hit and miss; the snow doesn't tend to last too long once on the ground, with rocks showing through after about 4 days without snow. However when the snow is good then there are a few trees to board through. The 4 drag lifts are old but seemed to keep going all season without a hitch, but they seem to have lost the keys to the piste basher as it's seldom used. The slopes can be busy at the weekends and holidays, but its normally extremely quiet during the week with just a few people on the slopes. Locals only just beginning to recognise snowboarding and up till now only skis are available to rent from the store situated next to the cafe adjacent to the 'sun valley' run. Boards can be purchased from Force Eight Sports in Limassol. During heavy snowfall, the local police will stop vehicles from reaching the slopes unless you're a 4x4 or using snow chains. For 2 or 3 days you can have some fun, get your board legs for the season, get some weird looks from the local (pink all-in-one wearing) skiers, and in the afternoon you can sit on the beach.
Piste map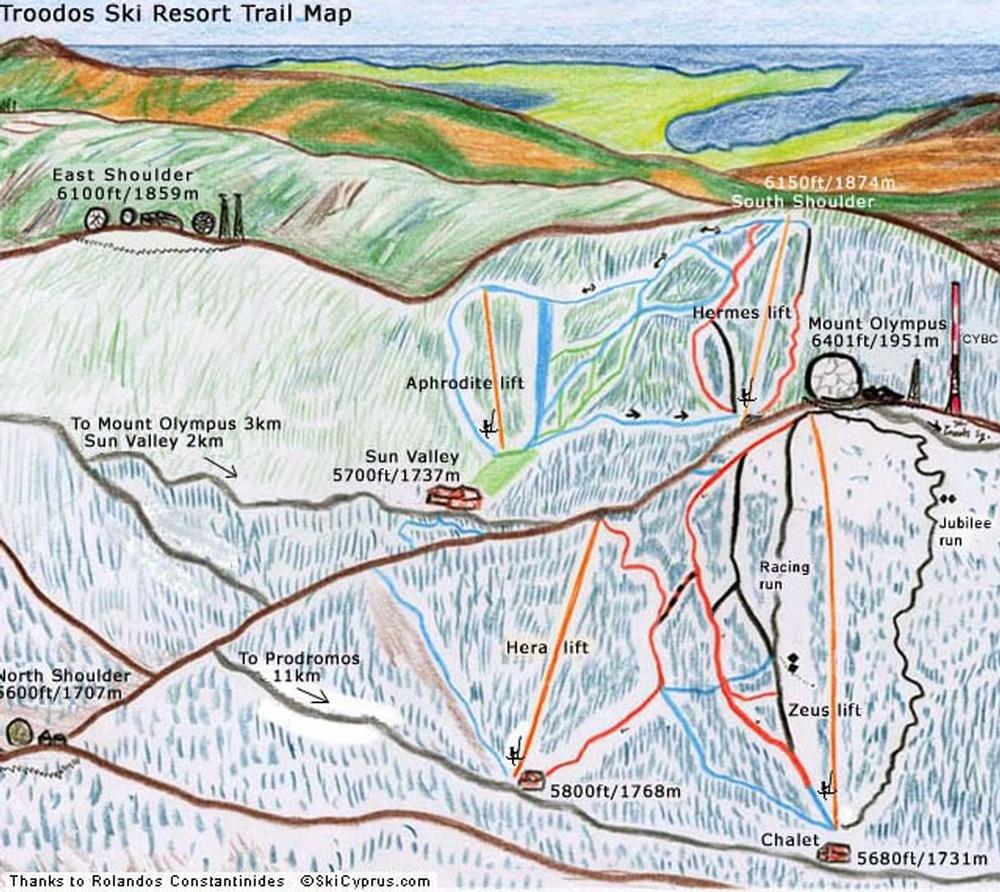 Location