Himos
Overall pretty dull, but good park
Summary
Freeride - 35%
A few trees
Freestyle - 70%
A park & 2 halfpipes

Lift count : 10 x Chairlifts 3 x Drag-lifts
110 acres OF PISTES (21 PISTES)

Pass (Low/High Season) :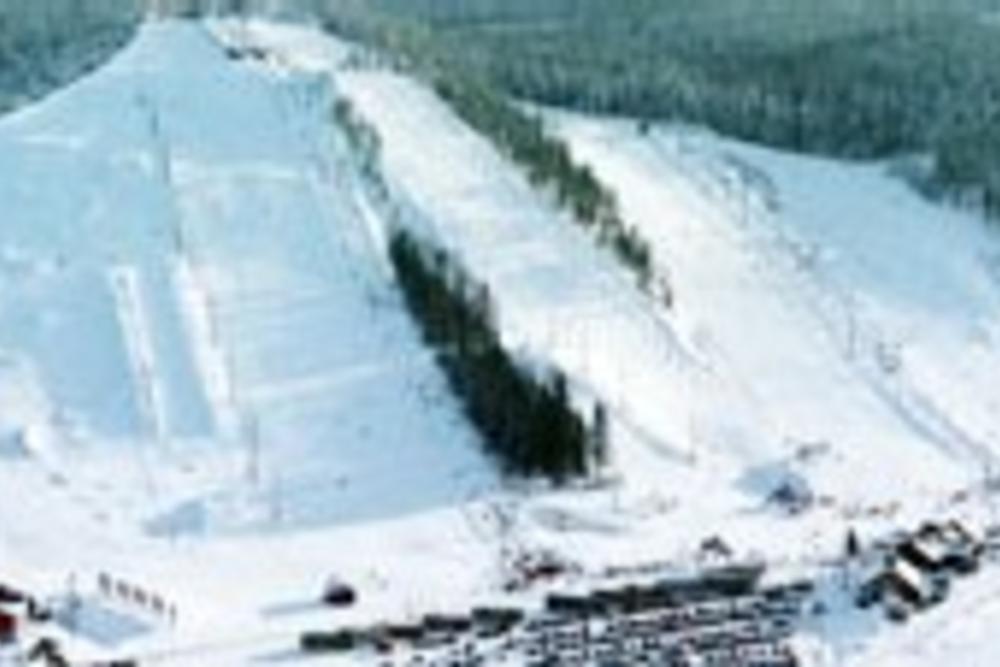 Himos / Photo: Himos
Introduction
Most resorts in Finland are tiny blips spread over rolling hills and although Himos is small, it is by no means the smallest resort in the country. Located in the southern part of the country, three hours by road from the Finnish capital of Helsinki, Himos is a very popular resort with a large number of Finnish snowboarders - especially freestylers.
The resort opened in 1984 and first impressions will have you wondering what the hell you are doing there. The tiny hill that rises above the shores of the frozen lake is split into two slope areas which both offer the same terrain: a mixture of flat, unadventurous trails. The two sides of the resort have recently been linked with lifts, saving you a hike/busfare.