Passo Tonale
Some fine terrain, the best beginners resort in Italy.Limited for expert riders.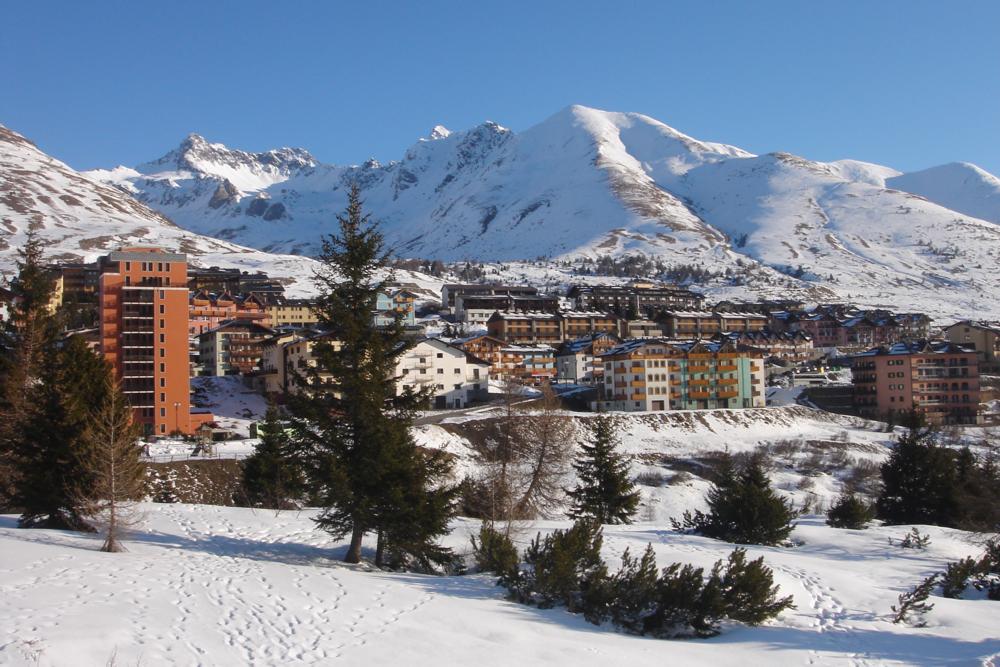 Passo Tonale /
Town
Tonale is a laidback resort with good hotels and apartment blocks. Around the village you will be able to get a cheap bed, a decent meal in one of the many restaurants, and have a simple but cheap night out. While the village won't win awards for its architecture, apart from three disgusting 60's high-rise blocks, the place is inoffensive to the eye and a cool place to hang out and drink beer in the sunshine.
Food options
Pizza houses and hotel restaurants are all thats on offer, but all are good well youre in Italy after all.
Nightlife
The Heaven bar is a basement club which plays dodge Euro-house and also shows the football on a big screen. Theres only one place to head for a pint after boarding and thats the Après Ski bar, next to the Valent lift, which has a large sun deck and a good selection of beers.
Location