Furano Ski Resort
Great snow, but off-piste is not really allowed!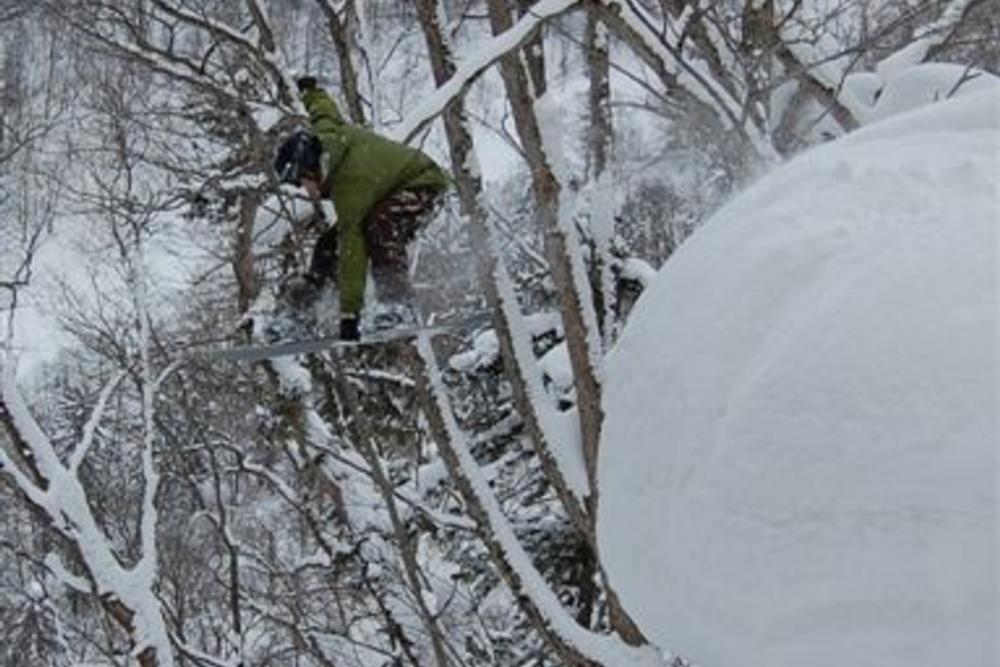 Furano, rider Keith Stubbs / Photo: Raegan Tipping
Town
Furano town is a popular holiday destination throughout Japan. A resort that's actually busier in the summer months, Furano is known for its abundance in lavender as well as its snow. The main town is around 20 mins walk from the Kitanomine base area and further again from the Furano base, although there is a free bus service that operates until about 10pm. In essence it's a farming town with a tourist tint, making for a lovely combination of old and new.
Food options
Food Grab a Dining and Entertainment Guide from the tourism office and take your pick! From Sushi and other traditional Japanese to Mongolian BBQ's and a Coca-Cola tribute restaurant/museum - the selection is enormous. Some top picks have to be Restaurant Nord for a fondue, Yuiga Doxon for a great curry and the Furano Brewery Yama no Doxon, where you will receive some of the friendliest service possible whilst drinking their thirst-quenching home-brewed beers and eating their super-tasty home-made smoked sausages.
Accommodation
Accommodation options here are plentiful. Prices vary from ¥2,500 for a backpacker style B&B, to ¥7,000 for a western style hotel. Any ski-in / ski-out options are owned by the Prince Hotel Group and are at the upper end of the price spectrum, but are very comfortable none-the-less. Check out North Country Inn for a good value hotel - it's a little further away from the resort but they run their own shuttle bus service to the lifts (taking just 5 mins) and have an on-site bar plus two restaurants.
Nightlife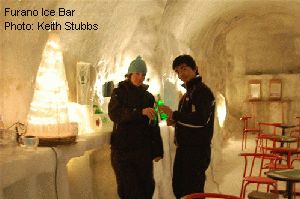 Nightlife in Furano is somewhat simple when compared to the big party resorts of Europe and North America. The town seems to entertain a more relaxed atmosphere than that of most ski resorts. Still, with over 200 restaurants and bars to choose from you'll never have to visit the same place twice. Have an apres-ski drink at the funky Ice Bar found at the Kitanomine base area or better yet, head to Bar Bocco for an enjoyable evening mixing with the locals.
Location