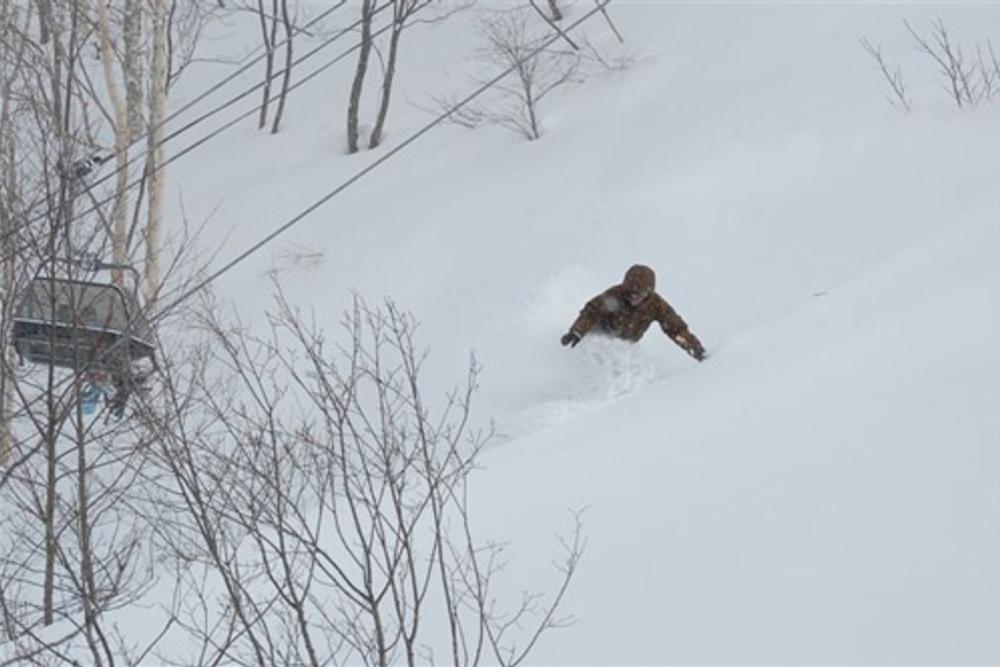 Kiriro pow, Rider Keith Stubbs / Photo: Raegan Tipping
Town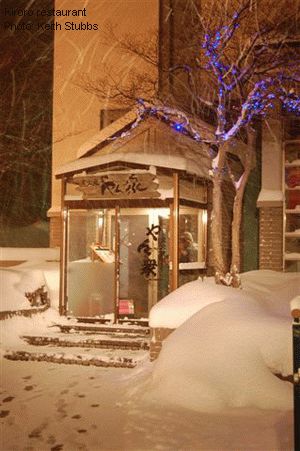 There is no
town
at Kiroro, but they have a small resort complex just 10minutes walk from the lifts (or a 2minute shuttle bus-ride if you're feeling lazy). In addition to the usual restaurants the complex has a small array of shops, a swimming pool and hot spring, a kids snow park and adults snowmobile center.
Food options
Eating
options on the mountain are vast and varying in prices. Down below, at the Hotel Piano Resort Complex, you have about 10 different restaurants to choose from. The Ginza Lion is a funny Beetles-tribute restaurant with a balanced menu of Japanese and Western food. Yangsuu is a nice D-I-Y style BBQ place but a bit overpriced for what you get. And Pop is a good all-you-can-eat buffet, well worth it if you've got a big appetite.
Accommodation
Kiroro only has two
accommodation
options: the Mountain Hotel found at the base area, and the Hotel Piano, which makes up a large part of the resort complex. The Hotel Piano has good facilties and very comfortable rooms, but can be fairly pricey. To get a cheap deal book through a Japanese travel agency.
Nightlife
Nightlife
here is non-existent. There is a flash bar in the Hotel Piano where the barman will devise some interesting Japanese cocktails, but make sure your bring your Platinum Visa Card! Alternatively you can rent a Karoke room with your mates and create your own entertainment.
Location