Niseko Weiss
The cheapest Cat Boarding in the world - probably!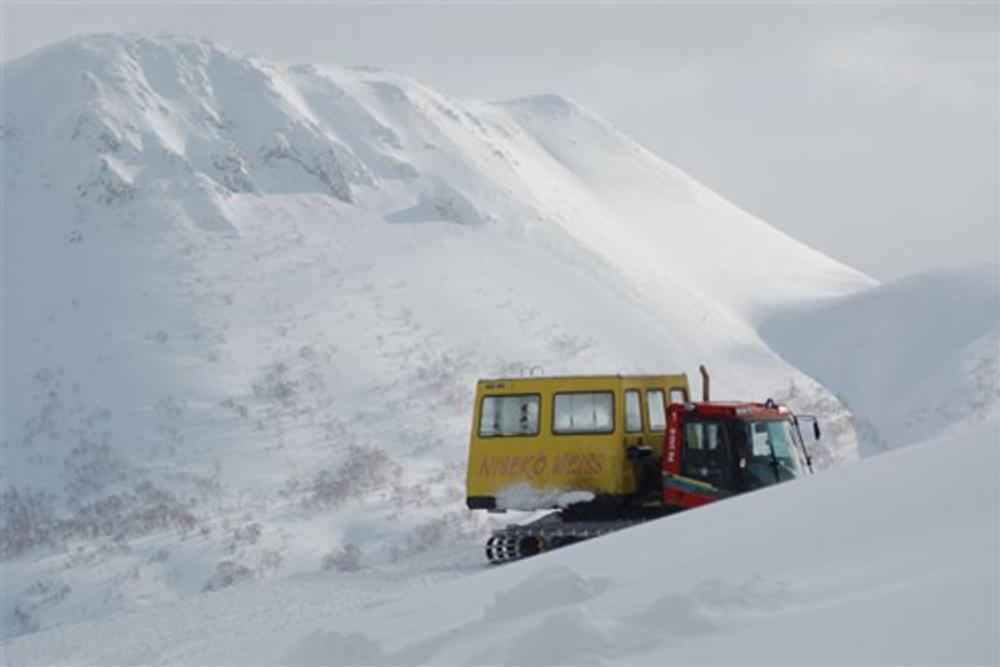 Niseko Weiss / Photo: Keith Stubbs
Freeriding
Freeriding is what this place is about! There are no ropes and very few limitations. The terrain at the top (where the Snow Cat drops you off) has the steepest pitch and is definitely face-shot potential, whereas from halfway down it gets rather flat and you often need to ride the cat tracks to get your speed up.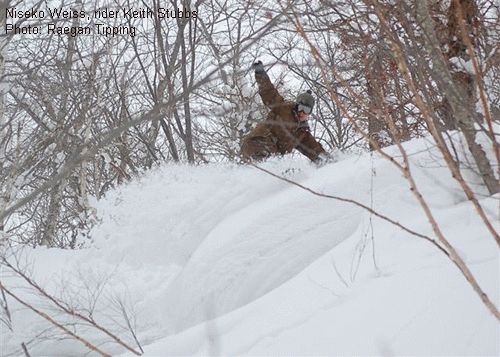 If you want something more challenging grab a pair of snowshoes and take the 15min hike up the ridgeline to the top; here you will find a nice big bowl to crank out some huge powder turns. Be careful to stay above the tree line when traversing back and don't forget to take your avalanche safety gear with you.
Freestyle
Freestyle
options are limited here. Theres obviously no terrain park and no half pipe. And unfortunately theres little in the way of natural terrain to get down on. There are quite a few good kicker-building spots (chat to the cat drivers and they may push some snow up for you) and the old chair lift stations do make for some interesting jibbing. In the coming season Niseko Weiss plan to create a few backcountry style jumps which could well be worth a look.
Pistes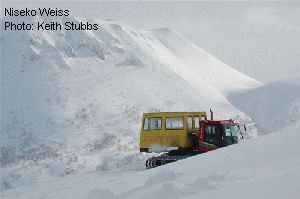 Piste
is not what this place is about. If it's crisp corduroy you're after, head to any of the many other major ski resorts in Hokkaido and they will provide.
Beginners
Beginners
are not catered for here.