Sapporo Bankei
Good fun for an evening under the lights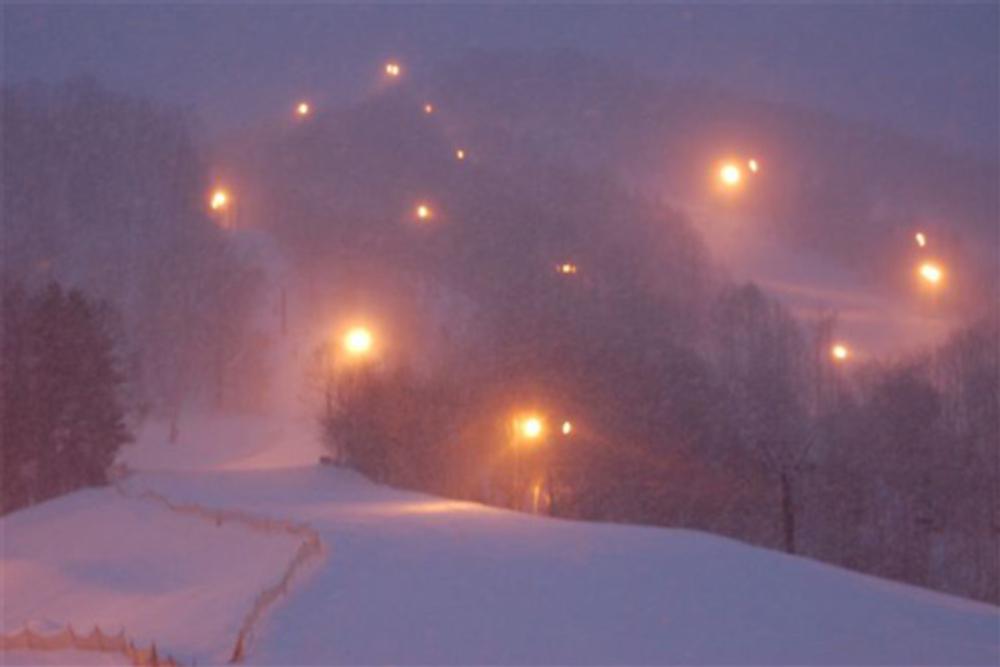 Sapporo Bankei / Photo: Keith Stubbs
Freeriding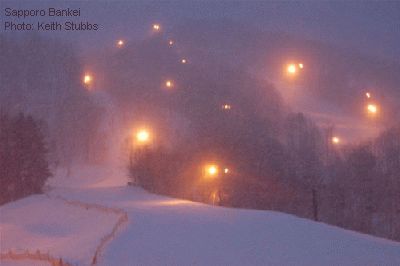 Freeriding
here is limited; and with such a short vertical drop you can't really expect too much. There are a couple of steeper, ungroomed faces found on the resort's upper slopes which are accessible from the main 3-man chair. There's also a few simple bowls dotted around that can be satisfying with some fresh snow.
Freestyle
Freestyle
facilities are also on the slim side. Bankei have a small park with a few basic boxes and little kickers, in addition to one larger tabletop. In addition you will find a number of fun natural hits and cat track drop-offs to practice those buttery spins on.
Pistes
Pistes
are well taken care of here and riders will find some terrific corduroy to layout some smooth arcs.
Beginners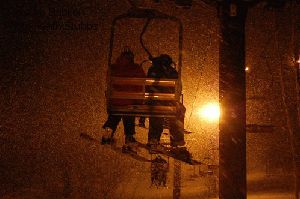 Beginners
are catered for well with the largest Ski School in Hokkaido. There are a number of lifts accessing perfect learn-to-turn terrain; have a look for the shorter 2-man chairs around.