2019.20 World Rookie Tour Let the future begins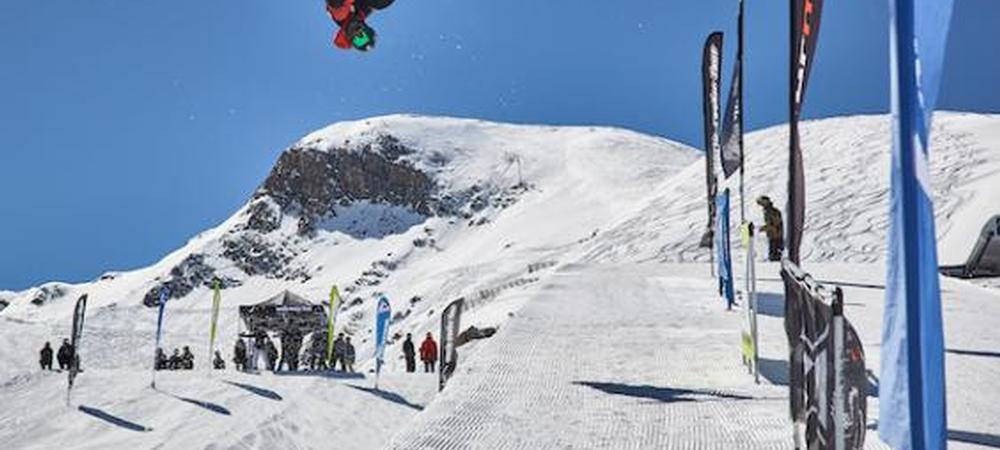 The official calendar has been released. The start of something extraordinary has just begun.
The World Rookie Tour season has officially started with one event in Les2Alpes and 2 events in New Zealand. Now the tour goes on and the Black Yeti is proud to announce 2020 northern hemisphere calendar with events in world premium resorts: Skyline Park in Innsbruck, across the oceans to Nekoma and Taksu in Japan to land in USA, in Mammouth, Vail and Keystone resorts. Mottolino Park in Livigno, will host the 15th edition of the World Rookie Fest, the oldest event in the tour. Finally new top destinations will debut in the rookie tour this season: Ruka in Finland, and Madonna di Campiglio in Italy.

The legendary World Rookie Finals, will take place in for freeski in Seiser Alm, Italy, from March the 23rd to the 27th , while snowboard finals will be head for the 4th time in Kitzsteinhorn – Zell am See-Kaprun, Austria, from the 30th of March to the 5th of April 2020.

The World Rookie Tour (WRT) is the largest youth snowboard and freeski series in the world with thousands of fans from all over the world. Every event is not just a competition: it features loads of other activities to help rookies in their personal and athlete grow such as photo&video shootings, English talks, avalanche and rescue clinics, meeting with photographers and international team managers, parties and big prizes.

At the end, the winners of the World Rookie Finals will be awarded with the title of World Rookie Champions and will be offered a unique opportunity to enter the world of professional snowboarding and freesking: all the last season champs, male and female, snowboarder and freeskier, got invited to the Audi Nines and conquered a spot in the 2019.20 FIS World Cup Tour. The special prizes for 2020 Champions will be announced soon.
What are you waiting for?
Come and join the 2019/2020 World Rookie Tour: the future is here.

Click here to see the full calendar on the website.

Photo: Ania Grzelka and Gustav Ohlsson

2019.20 World Rookie Tour Snowboard - Calendar
Summer Rookie Jam // Les 2 Alpes . FRA // 13-20.07.2019 // SS/BA/HP
NZ Rookie Fest // Cadrona . NZL // 14-17.08.2019 // SS/HP
NZ Show Down Rookie Fest // Cadrona. NZL // 04-06.10.2019 // SS/BA/HP
Wordl Rookie Fest // Livigno . ITA // 12-17.01.2020 // SS
Colorado WRT Grom Fest // Vail . USA // 26.01.2020 // HP
QKLS Rookie Fest // Ruka . FIN // 29.01-02.02.2020 // SS
REV Tour Rookie Fest // Mammoth Mountain. USA // 07-09.02.2020 // SS/HP
Colorado WRT Grom Fest // Keystone A51 . USA // 08.02.2020 // SS
Balkan Rookie Fest // Sofia . BUL // 13-16.02.2020 // SS
Young Guns Rookie Fest // Takasu . JPN // 28-29.02.2020 // HP
Indy Parka Rookie Fest // Nekoma . JPN // 06-07.03.2020 // SS
MDC Rookie Fest // Madonna di Campiglio. ITA // 14-18.03.2020 // SS
World Rookie Finals // Kitzsteinhorn, Zell Am See-Kaprun . AUT // 31.03-05.04.2020 // SS/HP

2019.20 World Rookie Tour Freesking - Calendar
Summer Rookie Jam // Les 2 Alpes . FRA // 13-20.07.2019 // SS/BA/HP
NZ Rookie Fest // Cadrona, NZL // 14-17.08.2019 // SS/HP
NZ Show Down Rookie Fest // Cadrona. NZL // 04-06.10.2019 // SS/BA/HP
Colorado WRT Grom Fest // Vail . USA // 26.01.2020 // HP
REV TOUR Rookie Fest // Mammoth Mountain. USA // 05-06.02.2020 // SS/HP
Colorado WRT Grom Fest // Keystone A51 . USA // 08.02.2020 // SS
Balkan Rookie Fest // Sofia . BUL // 13-16.02.2020 // SS
Innsbruck Rookie Fest // Innsbruck, Skyline Park. AUT // 28.02-01.03.2020 //SS
MDC Rookie Fest // Madonna di Campiglio. ITA // 14-18.03.2020 // SS
World Rookie Finals // Seiser Alm. ITA // 23-27.3.2020
Follow the World Rookie Tour online:
Web: www.worldrookietour.com
Instagram:www.instagram.com/worldrookietour
Facebook fan page: www.facebook.com/worldrookietour
Vimeo channel: www.vimeo.com/channels/worldrookietour
Mail: [email protected]
---
Related Pages