ANNA GASSER PRESENTS FULL-LENTH DOCUMENTARY THE SPARK WITHIN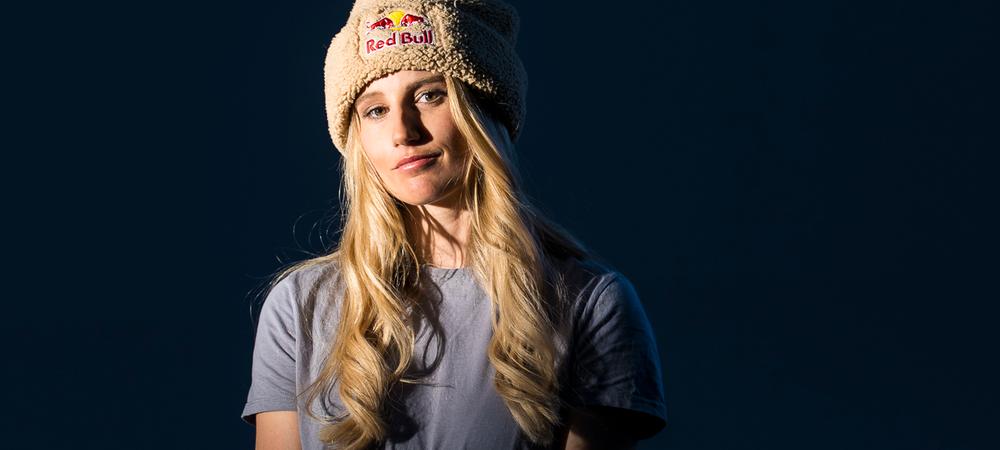 Anna Gasser has changed women's snowboarding forever, smashing glass ceilings, and decoding tricks for future generations of snowboarders. The Spark Within is an outstanding documentary about Anna Gasser's meteoric rise from gymnast to unarguably the most progressive, competitive and unquestionably passionate female snowboarder of our time, looking at the influence her closest friends, injury and her inner spark have contributed to her journey.
The Spark Within is available to view online from November 16th onwards, on Red Bull TV: www.redbull.com/annagasser
The brand-new documentary, that was produced over a period of three years, opens at the 2020 Winter XGames, in Aspen, as she drops in with a single image in her mind: To land the first triple underflip in women's competition. Her three bruising attempts fail but as the commentary proclaims, we are watching the workings of a "warrior". Anna is so much more than just a warrior. She is also a thinker and from each experience she learns, visualises, and only takes risks that are calculated. It is one of her strongest attributes and key to her progression, suggests her partner, pro snowboarder Clemens Millauer.
Born in 1991 and having spent most of her early years climbing the ranks of gymnastics, Anna only started snowboarding at the age of 18. In her own words, she knew from the first time she strapped in, that snowboarding was her thing.
Only nine years after she started, at Stubai's Prime Park, Anna landed the first female cab triple underflip, with only a quiet hint to Clemens that she was going to try it and suggestion that he filmed from the knuckle... "I definitely never thought women would be doing triples," remembers Jamie Anderson, a benchmark for Anna's early career. Then one year later she landed the first female cab double cork 1260. Anna just keeps on breaking codes.
She rose quickly through the ranks of women's snowboarding, winning countless medals and accolades including Espy award winner, Austrian sportswoman of the year, Transworld Women's "Rider of the Year" & Women's "Readers Choice" Award. Despite all her competition successes, the 2018 Winter Olympics were the ultimate test of her strengths, until with one final jump and her one-time idol Jamie Anderson in the lead, she knew she had to drop a hammer. Quietly, and with single focus she dropped in and stuck a cab double 10 to win gold.
The outstanding and informative documentary, The Spark Within, couldn't drop at a more perfect time for Anna and women's snowboarding. She maintains her position at the fore of snowboarding progression and is a shining example of how to smash gender barriers for the next generation of female snowboarders and will compete at the 2022 Winter Olympics. "I am incredibly proud to be finally able to present the film. It's great to be able to show the sport, that has given me so much, from my perspective," Anna adds. And as the legendary Kelly Clark put it, "Anna being Anna will have an intensely strong impact on the future of women's snowboarding".
More information, trailer and soon also the movie can be found on redbull.com/annagasser.