Betterpark Hintertux kicks off the SPRING PARK SESSIONS 2022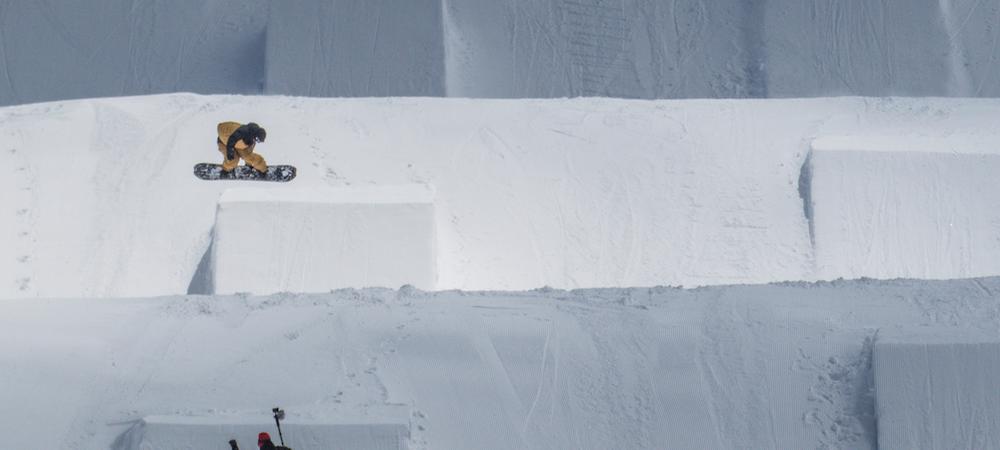 Betterpark Hintertux up at Hintertux glacier is getting ready for the SPRING PARK SESSIONS.
From April 23rd onwards, the freestyle community is welcome once more to discover the park setup. Until June 6th, the park will be shaped daily to provide best conditions for all riders, who haven't had enough of winter yet. The park is calling, with good snow conditions at the glacier right now.
Wille Kaufmann from betterparks.at and his team are working at 3.200 meters above sea level to prepare the premium freestyle playground for snowboarders and freeskiers. First jumps are ready for those who can't wait. Kaufmann's mission has always been to build parks, where everyone feels welcome with features for every riding-level. For those who collect their first freestyle-experiences and progress step by step, but also for the pro riders working on their new tricks. The park offers something for everyone and most of all is fun for everyone. Wille Kaumann, responsible for Betterpark Hintertux for the past 18 years, explains: "We continue where we stopped in autumn. Many hits per run, playful jibs, more trannies and jumps in all sizes. Only the halfpipe will be spared and kept filled with snow, to make sure we can offer park visitors a pipe shred as soon as possible this autumn. Our team is motivated to have a great park ready for your spring riding."
On the opening weekend the Ästhetiker hold their final stop of the Välley Rälley – a tour for the youngsters - at Betterpark Hintertux. Stop by!
More information: www.betterparks.at, www.hintertuxergletscher.at, @betterparkhintertux, @hintertuxergletscher, #hintertux