Christmas Altitude Festival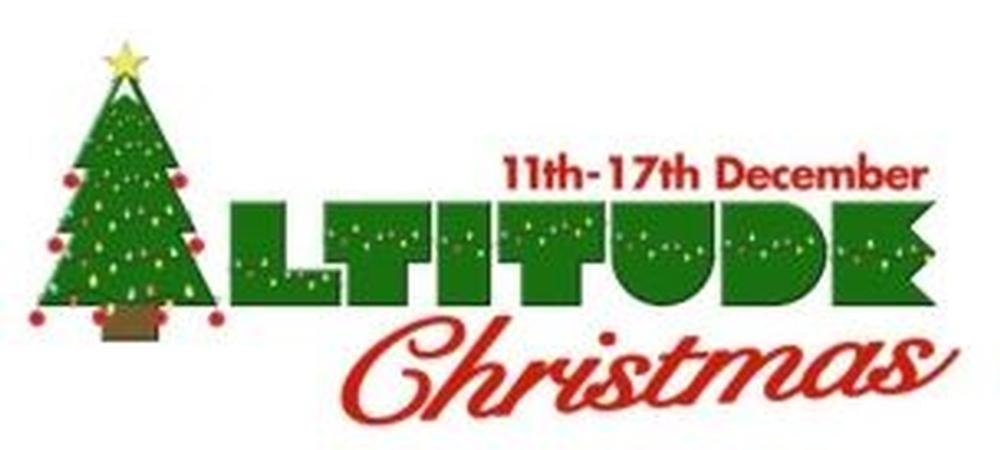 'What? Two Altitude Festivals in one year? You're mad' I hear you yodel!
After the phenomenal success our 10th anniversary festival in January, we've been invited back to Mayrhofen, and for the first time in Altitude history we will be getting festive in Austria from the 11th-17th December with Altitude Christmas. It's going to be a very different festival with new experiences, new venues, new shows, new slopes and of course new acts (and old) as we 'explore Austria' and celebrate a traditional Austrian Christmas.
First off, the clowns…
Following a little hiatus from the slopes, Terry Alderton is back! The hills are alive with the sound of BONKERS! Having travelled the world, winning numerous awards including the Best International Act at the New Zealand Comedy Festival, Terry will back to headline the Gala Show on the Tuesday luring us into his psychedelic world to teach us about his 'voices'.
No-one could be more thrilled about Altitude's second 2016 edition than co-founder Andrew Maxwell. Ireland's most knowledgeable and shouty comedian will return with his intrepid social comedy and his world-famous lederhosen. Let's just hope he doesn't spoil them again…
Marcus Brigstocke has been so snowed under with rave reviews for his Edinburgh Fringe shows that we were worried he might have gotten too big for his ski-boots. Luckily he hasn't, so we are thrilled that we have another chance to witness his achingly funny satirical wit and enviable snowboarding skills this December.
Mock the Week regular Zoe Lyons will also be back in the Hoff keeping the good times snowballing, alongside Scotland's comedy prodigy Daniel Sloss. We're also joined by the manically funny Joel Dommett, storytelling jokesmith Craig Campbell and Canadian multi-award winner Glenn Wool. Our favourite Musical man Andy Askins is back, as is the marvellous Kai Humphries, bringing his supreme wit and infectious optimism. The Observer and Guardian's Rising Star of Comedy Jenny Bede and Altitude veteransThe International Improv All-stars are also up for some festive fun. Many more acts are still to be announced.
We are also joined by 'The Best Act to Ever Close Shangri-Hell at Glastonbury' - OH MY GOD, IT'S THE CHURCH! It's time all you sinners joined them for a service where party is praising, you'll be baptised in absinthe and made to dance with the devil himself. Hell, even Jesus gets down at this show! 'OH MY GOD, IT'S THE CHURCH!' is a raucous, interactive party experience and parody of a Deep South Pentecostal church brimming with the best soul, dancing and disco tunes.

The Original Silent Disco are joining us all the way from Holland, and hosting two electrifying events at Altitude Christmas. The first is a Silent Disco ON ICE! We are shaking with excitement to ice-skate (and fall over) to all of our favourite tunes. The second event will break the world-record as The Highest Silent Disco ever and will take place on top of the Hintertux Glacier at 3250m!
And now for the festive part…
To celebrate the festive season, Altitude will be creating #LightUpMayrhofen. Out of a couple of tons of steel and metal, Altitude will produce a dazzling Festival of Lights. For one night only we will be artistically reinventing a magical path beginning at the Penken Lift, transforming it with fire, stunning fountains of water, hanging drops of light, symbolic Hot Heads and a mini fire-lit bandstand which will run the length of the street. The local shops, businesses and cafes will open up to reveal local artists in residence for the night. The stunning, illuminated path leads from the Enchanted Schellung Forest to the town of Mayrhofen with bewitching lights. There will even be free Austrian snacks, mugs of hot Gluvine and traditional choirs to warm your Chrismas cockles.

We are incredibly excited to reveal that there will also be an enchanted forest - Advent in the Forest is filled with beautifully decorated stalls offering delicious local crafts, foods and drinks. Here you can ignite your festive spirit whilst sitting by an open fire and listening to Austrian Christmas music.
If you're a seasoned skier or boarded and worried about the snow…IT'S SNOW PROBLEM! Altitude is putting on regular buses for festival-goers to Austria's only year-round ski resort, The Hintertux Glacier, which is just up the road. As well as astonishing views and amazing restaurants, the Hintertux Glacier offers winter sports enthusiasts perfect, snow-sure runs 365 days of the year and over 60km of runs suitable for all levels from beginner to pro.
It all has to be seen to be believed! Bring on #Altitude16Xmas
And just a little about the festival itself:
Altitude is the World's No.1 Alpine Comedy Festival, and is a truly unique event which fuses together the adrenaline rush of a ski holiday, with the madcap thrills of a top-notch comedy festival. It's outrageous that we manage annually to persuade arena-filling comedians from around the world to descend upon the tiny chocolate box surroundings of Mayrhofen, Austria to play the most intimate of sets. Whether you're a veteran Altituder or new to the mountains, we guarantee an amazing week of live shows, snug performances and slope experiences like no other.
Slopes all day - laughs all night! That's our mantra! As an Altitude goer you can spend your days skiing and boarding across the resort's 655 km of piste, dining at mountain-top restaurants and taking in the breath-taking views. You can lounge in the resort's plethora of spas, before taking advantage of the truly amazing opportunities to see our specially-picked comedians up close and personal. You will witness the sharpest stand-up and the most innovative improv. There is no better way to unwind after a day on the slopes than to have a good laugh in the evening. Altitude goers are served the perfect mix of up-and-coming comedians, big names, live music and surprise treats, producing the most entertaining winter sports holiday you'll ever experience.
Over the past decade we've had some of the best comedians in the world, including Eddie Izzard, Jimmy Carr, John Bishop, Bill Bailey, Tim Minchin, Micky Flanagan, Sean Lock, Jim Jefferies, Jo Brand, Lee Mack, Al Murray, Michael Winslow, Nina Conti, Kevin Bridges, Frankie Boyle and Katherine Ryan just to name a few.
Don't forget, we've still got a comedy giant to announce hitting the slopes and rocking the jokes, guaranteeing Altitude Christmas will be the one to remember. Don't miss out on early bird tickets, including our exclusive VIP Altitude Ticket, on sale now.
Full details can be found at http://www.ticketline.co.uk/altitude-festival#tour
---
Related Pages