MAX EBERHARDT WINS MONSTER ENERGY SHRED SHOW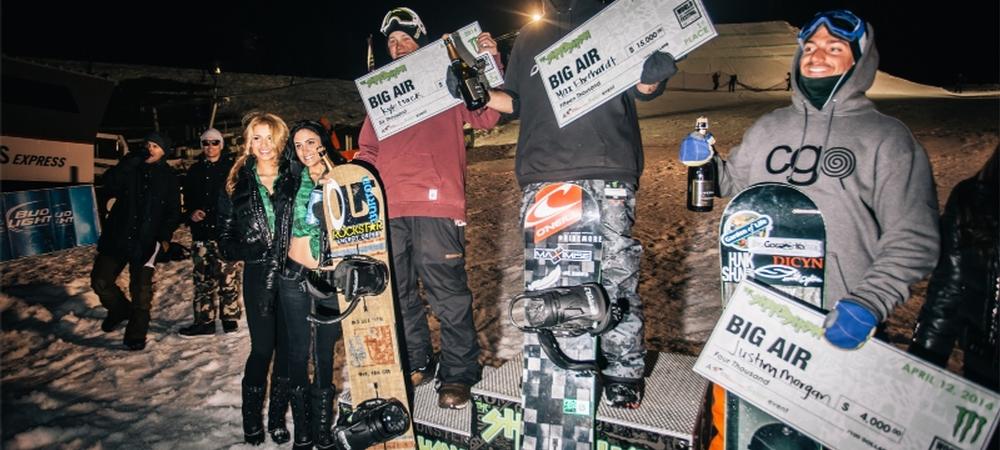 MAX EBERHARDT TAKES THE WIN AT THE MONSTER ENERGY SHRED SHOW SNOWBOARD BIG AIR AT THE WORLD SKI & SNOWBOARD FESTIVAL IN WHISTLER, BC.
The Monster Energy Shred Show kicked off the sporting events at the World Ski & Snowboard Festival last night with the snowboard Big Air in front of a huge, energetic crowd at the base of Whistler Mountain. Max
Eberhardt
(CAN) was able to start the Shred Show off on the right foot taking first place followed by Kyle Mack (USA) in a close second, and Justin Morgan (USA) in third.
The Shred Show Big Air is a five star invitational event on the World Snowboard Tour and attracted some of the top big air athletes this year. All 24 riders dug deep into their bag of tricks, impressing the crowd over the 70 foot jump with 10 moving through to the Super Final. Throwing down a perfect backside triple cork 1440 mute grab on his second hit for a score of 95.33,
Eberhardt
was able to hang on to first place to take home $15,000. With a score of 93.55, Kyle Mack's also pulled out the backside triple cork 1440 mute grab, putting him in second place to earn $6,000. Justin Morgan took third place and $4,000 in prize money with his stylish switch backside double cork 1260
stalefish
grab and a score of 92.00.
The Monster Energy Shred Show continues on
sunday
with the
Slopestyle
, also a five star invitational on the World Snowboard Tour, and on Monday with the
Boarderstyle
event. Both events will run in the Nintendo Terrain Park at Whistler
Blackcomb
.
---
Related Pages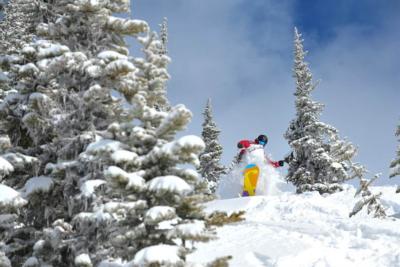 Major riding for all styles and all levels, especially backcountry and amazing park and pipes.But take note: lift queues can be very long, especially at Easter and Christmas. Avoid major holidays if an option and Sundays are quieter than Saturdays, especially on Blackcomb. Great summer riding on Blackcomb Glacier.