NATURAL RETREATS TAKE OVER AT CAIRNGORMS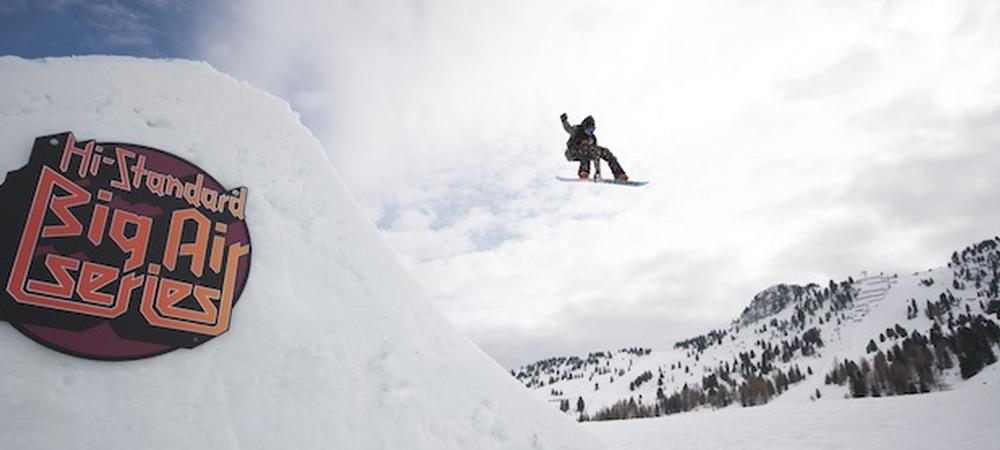 Natural Retreats, the specialist leisure and travel company, are delighted to officially take over operations at Cairngorm Mountain today, marking the beginning of a 25-year long-term lease.
Matthew Spence, Chief Executive Officer at Natural Retreats, said: "Today is a fantastic day for both Natural Retreats and Cairngorm Mountain. We have a highly ambitious vision for the next 25 years, and want to elevate this incredible destination.
It's the most remarkable natural landscape, located in one of the world's most beautiful countries, and provides the ultimate playground for mountain bikers,
triathletes
, skiers, hikers, and
snowboarders
.
We will build the best Terrain Park in the world here, and my long-term goal is to host the summer and winter X Games at Cairngorm Mountain. This is a world-class destination and Natural Retreats want to build a stable of winter and summer sports athletes from this spectacular base.
We will nurture, develop and create future British Olympians at Cairngorm Mountain. These athletes will win gold medals at the Winter Olympics in 2018 and the Summer Olympics in 2020 - we want to bring a true sense of pride and place to one of Scotland's most incredible assets.
Natural Retreats strives to enable people to enjoy a way of life in a natural world, and we want to deliver world-class experiences at Cairngorm Mountain for everybody. We are big believers in access for all, and this remarkable landscape, thanks to the funicular, can be enjoyed by everyone, despite age or ability.
This is what makes Cairngorm Mountain so special to me. I have a sincere belief that we have an obligation to expose ourselves and future generations to the true beauty of nature, to enjoy experiences that build lifelong memories.
As a child, my father, who I lost at a very young age, took me to Yellowstone National Park. That experience left a lasting impression on me. It exposed me to the richness of the outdoors and it is this feeling, those childhood memories, which drive Natural Retreats.
We want to
mobilise
the public and help them enjoy the natural world. To enjoy that feeling when you watch a sunset from a mountain top, that feeling when you're exploring a National Park for the first time, that feeling when you watch your youngest daughter take to the slopes. If only I could bottle up and sell that feeling – that is the lifeblood that runs through the company.
We
recognise
the challenges at Cairngorm Mountain and we know we need to improve the facilities here, but we have a long-term vision that will be
realised
over time.
We will improve all aspects of the Resort – building a leading nursery slope for beginners who will enjoy world-class lessons. The current Day Lodge will be replaced with a Centre of Excellence for athletes, and it is from here that we will develop future gold medal winners. It will also provide a Centre of Activity for children and a Centre of Experience for all.
We want to work hand-in-hand with local businesses and the community – this is integral, and together we will elevate ideas and ambition. We want Cairngorm Mountain and
Aviemore
to compete with Mont-Blanc and
Chamonix
, with Vail Resort and Boulder.
Aviemore
has all the assets to become the Adventure Capital of Europe, and the wider area offers some of the best experiences around."
In April, Natural Retreats revealed a £6.2m five-year investment plan that will secure the future of Cairngorm Resort for the next 25 years. Highlands and Islands Enterprise (HIE) is supporting the development with a
£4m
loan to replace the current Day Lodge.
Natural Retreats' business plan is to further develop
snowsports
and diversify the business into a high quality, year-round attraction. Key objectives are to provide more activities at the Resort, offer a diverse
snowsports
destination, create a full day of summer activities, create a higher quality product offering, increase new and repeat visitation, increase food & beverage outlets, range and quality of offerings, expand retail offering and improve quality and profitability of retail lines, create a new Activity Centre and a new Education Centre.
HIE will continue to own Cairngorm Estate, including the funicular and associated infrastructure on the mountain. The new arrangement has seen the ownership of current operator Cairngorm Mountain Ltd transfer from HIE to Natural Retreats.
---
Related Pages