Natural Selection at Jackson Hole a week away
Arthur Longo, Danny Davis, Jared Elston, Kevin Backstrom, Marie-France Roy, Torgeir Bergrem and Torstein Horgmo are joining the qualified riders in the event that runs from January 23-31
The 2022 YETI Natural Selection Tour at Jackson Hole featuring the world's top riders from contest medalists to big mountain slayers will livestream globally and for free on NaturalSelectionTour.com, January 23-31, with the seven-day contest window opening January 25. NaturalSelectionTour.com will feature the most exciting moments from the opening ceremony including determining rider match-ups on January 23, right through the closing ceremony, with two days of intense head-to-head competition in the natural(ly) enhanced venue at Jackson Hole Mountain Resort in between.
A stacked crew of riders - new to the Tour, but hardly rookies - have accepted invites, including Arthur Longo (FRA), Danny Davis (USA), Kevin Backstrom (SWE), Jared Elston (USA), Marie-France Roy (CAN), Torgeir Bergrem (NOR), and Torstein Horgmo (NOR). They'll be joining the eight men and six women who requalified from the 2021 Tour. Keep a close eye on Natural Selection's Instagram to find out who will get the final three invites.
Already invited are Mikkel Bang (NOR) and Robin Van Gyn (CAN), Ben Ferguson (USA), , Blake Paul (USA), Sage Kotsenburg (USA), Austen Sweetin (USA) , Chris Rasman (CAN), Dustin Craven (CAN) and of course and Travis Rice (USA). For the Women's contest are Marion Haerty (FRA), Hana Beaman (USA), Elena Hight (USA) and Leanne Pelosi (CAN).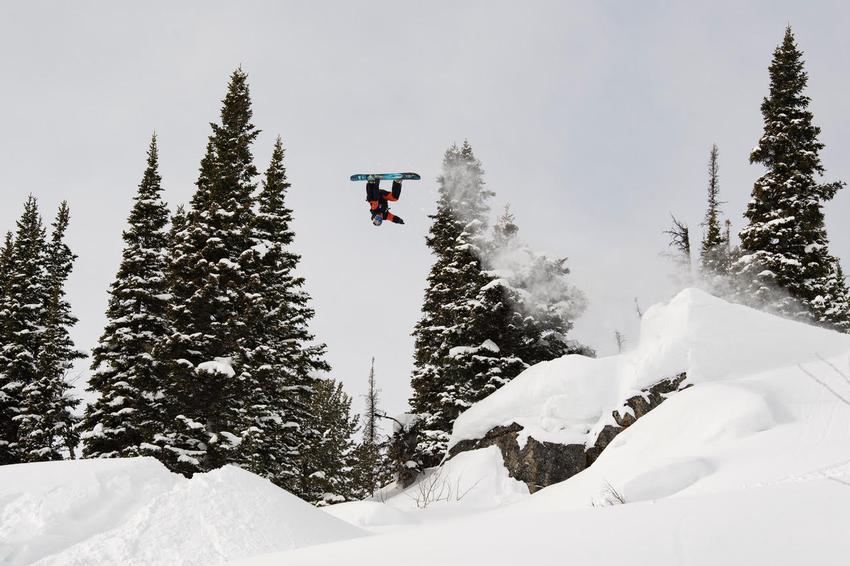 Natural Selection will also syndicate the livestream to select domestic and international media and marketing partners including Red Bull TV (outside of the U.S. only.) The livestream on NaturalSelectionTour.com will feature extras including interactive course maps, raffles, exclusive gear and chats with the crew both in the studio and on the course. Uncle Toad's Media Group is returning to produce the show with live racing drone follow cams piloted by racing drone champion Gabriel Kocher "Gab707" on the sticks. Selema Masekela, Mary Walsh, Jeff Moran and Tom Monterosso will be back in the host chairs this year joined by Pat Bridges and Matt Barr. Justin "Stan" Leveille and Jack Mitrani will be reporting live from the mountain.
Invitations are being offered based on time-tested backcountry riding, past event finishes, video parts and the entire breadth of each riders' career weighed for current performance. The top half of the pack coming out of Jackson will head north to the legendary Baldface Lodge in British Columbia. There the riders will punch their ticket to Alaska for the final stop, where the champions will be crowned.
---
Related Pages