Stubai Premiere 2018 - Update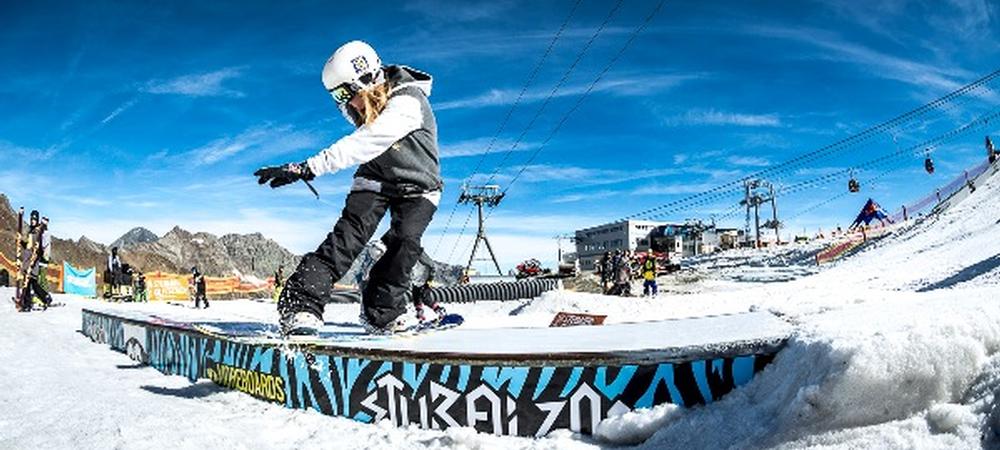 Dear friends of the Stubai Premiere, the current weather conditions aren't good enough to let the Stubai Premiere take place as planned all summer.
That's why the plans had to get a short term change to still offer you a cool weekend - as you are used to at the Stubai Premiere.
Due to the lack of snow for the DC Stubai Zoo at its normal position at the Gaisskarferner, there will be an alternative snowpark with several obstacles directly at the Eisjochferner only for the Stubai Premiere. You can expect a smaller but nevertheless awesome copy of the DC Stubai Zoo that will offer loads of fun to all snowboarders and freeskiers.
Of course, the planned side events as Lib Tech's Jib the Lip, Salomon Snowboards Behind the Lens, Hang and ride with the pros by Quiksilver and Roxy, the Moreboards Oktoberfest, the GoPro Video Competition and the Moreboards After Shred Hangout will take place as announced. So, funny Jam Sessions are guaranteed!
A special highlight is the Moreboards Oktoberfest on Saturday at 12am in the snowpark. Here are several beer games prepared and also at the beer-for-trick-session lots of liquid gold will flow. For visitors in traditional Dirndl or Lederhosen the beer is for free.
Close to the snowpark you will find the brandsaloon, which is the testarea with over 40 of your favorite brands. There will also be a chillout area with drinks and BBQ specials. For the right sound at the mountain will diverse DJs care and special guests like Travis Rice, Amie Fuller, Louif Paradis and many more will prevent boredom and will provide you with good times at the Stubai Glacier.
But also down in Neustift the Stubai Premiere offers good times with a varied DJ lineup that plays in the two party locations Dorfpub Neustift and the Air-Parc in Telfes. Between the two locations a free shuttle bus will drive every 12 minutes.
So, the Stubai Premiere will take place and the announced specials will occur, even though the summer goes for an extra stretch. You can look forward to a weekend with a fun warranty!
---
Related Pages