Stubai Prime Park Sessions 2015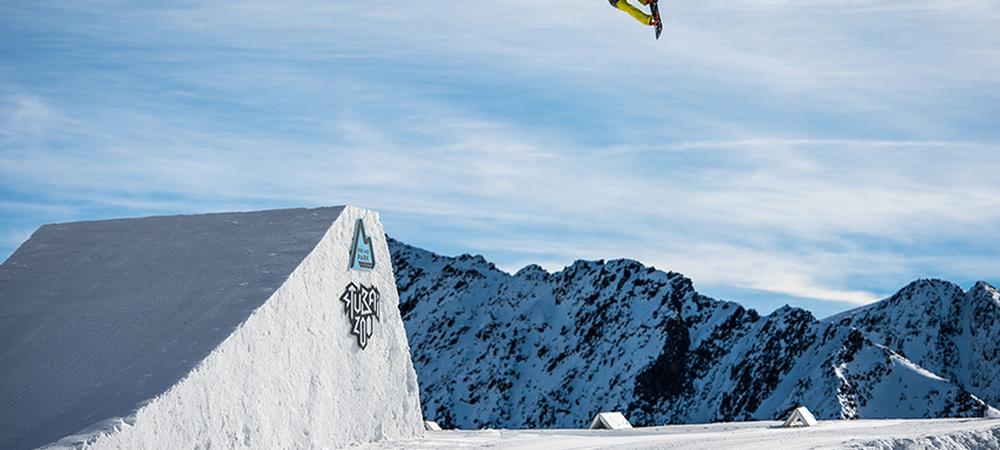 The slopestyle elite meets up at the Stubai Glacier!
Last Saturday, on October 24th, the Stubai Prime Park sessions started in bright sunshine and with perfect snow conditions. Until November 20th, the Stubai Glacier offers perfect slopestyle training conditions for some of the world's best snowboarders and freeskiers. They are here to get ready for the upcoming contest season and to train on the specially designed Prime Line.
For the third time in a row the Stubai Prime Park Sessions take place at the Stubai Glacier. On the progressive Prime Line, which even got even improved this year, pros from all over the world use the opportunity to push each other to new levels and good times are guaranteed. Throughout the last couple of days the numerous visitors already had the pleasure to watch snowboarders like Roope Tonteri, Chas Guldemond, Eric Willet, Alek Oestreng and Silje Norendal as well as freeskiers Tom Wallisch, Oystein Bråten, Elias Ambühl and Kai Mahler hitting the kickers. Already now, the riding level is extremely high and visitors could already spot the one or another triple.
A high-level setup
To prepare the snowboarders and freeskiers perfectly for the upcoming season, the Prime Line was created especially for the Stubai Prime Park Sessions. Next to a funbox-style kicker with 22 meters table, the shape crew built the biggest kicker ever seen at the Stubai Glacier: a massive 25 meters table guarantees maximum air time and allows all riders to experience a real contest situation. For all other shredders the regular Stubai Zoo with its pro-, medium- and kids line will be shaped to perfection every day.
Save the date: "Public Day" at the Prime Line
For all riders who want to taste some pro-air, we have established the Prime Park Demo Day on the 21st of November. On this day, everyone who's got the guts can ride the Prime Line. You have the opportunity to ride the Prime kickers and get the chance to meet and greet your idols and traditionally on an event like this, there will be a big after party to farewell the Prime Park Sessions 2015.
For all those, who still have ants in their pants after shredding all day long, can check out the Body and Soul gym, which is totally integrated in the swim- and saunaparadise StuBay in Telfes, or simply relax in the big pools or hot saunas there. As we know it from the last years, there will definitely be some pro-riders in these locations, so go check it out!
The Stubai Prime park sessions last until the 20th of November 2015 and finish off on November 21st with the "Prime Park Demo Day". For pictures, videos and further information regarding the Stubai Prime Park sessions visit us on Facebook and Instagram @primeparksessions.
---
Related Pages