Three words that could save your life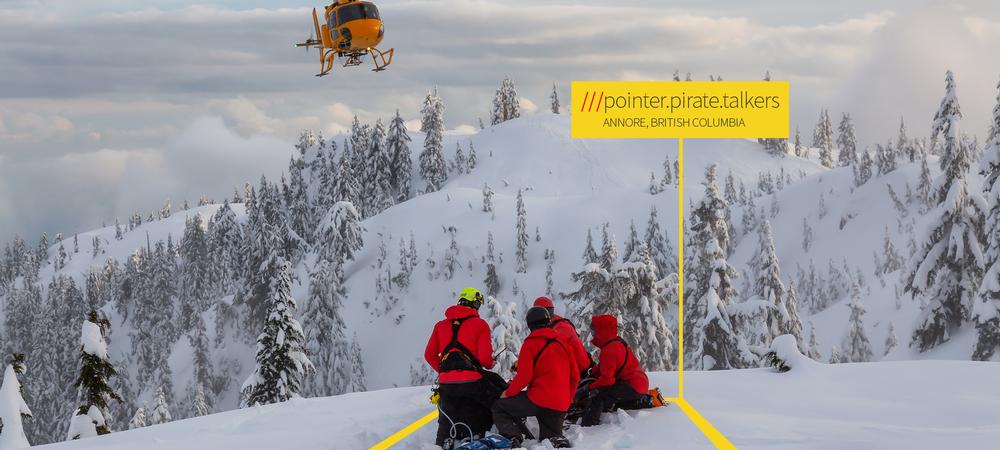 Medic52 implement's what3words location technology in a revolutionary move to improve response times for Ski Patrol & First Responder's in the ski resort environment
what3words has divided the world into a grid of 10' x 10' (3m x 3m) squares and given each square a unique 3 word address. For example, ///bounced.calls.fronted will take you halfway down Outer Mongolia Bowl, Vail, Colorado

Responders across UK, US, Canada, Australia and Germany are now using the system to respond to incidents more effectively

Dispatch call-handlers are able to send an SMS that contains a link to the what3words browser map site, where they can see their location and read the corresponding 3 word address. Help will be dispatched to that precise location
Sydney: Australian technology company Medic52 announces the rollout of the innovative what3words location technology to it's Ski Patrol client's around the world.
After seeing the success with over 70 emergency services by what3words, Medic52 has implemented the system into it's Computer Aided Dispatch system to cut down response time and manage incidents more effectively. Using 3 word addresses gives callers a simple way to describe precisely where help is needed and allow patrols to get resources straight to the scene.
what3words has divided the globe into 10 foot x 10 foot (3m x 3m) squares and given each one a unique 3 word address. ///glitch.cherish.mediators, for example, will take you to a precise spot on the Whistler Blackcomb Glacier in British Columbia. The app is free to download for both iOS and Android, or by browser, and works offline – making it ideal for use in areas with an unreliable data connection. The 3 word address format is also consistent anywhere in the world, and available in more than 45 languages.
Guests in a ski resort often do not know exactly where they are, this is made worse by snow storms, lack of knowledge, mountainous terrain, unfamiliar situations, distress, pain, white out conditions and the cold. When an injury occurs in these conditions, tensions soar and the adrenaline is pumping. In an emergency situation, identifying precisely where help is needed is critical - and this can be near impossible if you are in an area with no address, or if the information you have isn't good enough to describe exactly where you are. For example, a chairlift could access hundreds of acres of skiable terrain, with very few landmarks to help identify your exact location. If you didn't know where you were you might use a map app to try and locate yourself - but imagine trying to describe your pin to someone over the phone when you are cold, hurt and in a whiteout.
In these moments, dispatchers and ski patrollers are forced to waste precious time and resources just trying to locate the person in need of help. At best, this can be frustrating, and at worst waste crucial minutes that are the difference between life and death.
Now, in an emergency where a location is difficult to describe, callers are able to give their 3 word address from the what3words app. If they do not have it, the dispatcher is able to send an SMS that contains a link to the what3words browser map site, where they can see their location and read the corresponding 3 word address.
In either instance, these three words can then be used to place their location directly on the dispatcher map, to identify the precise location and direct the first responder to exactly where it is required.
Prior to using what3words, many questions can be asked by the dispatcher "What lift did you ride last?", "Did you turn left or right?", "What run are you on", "Can you see a lift tower or snow making gun?" which take time and are difficult to interpret an accurate location. Even with answers to many of these questions multiple resources would have to be dispatched in order to locate the incident - taking valuable responders away from other potential incidents.
The solution can be particularly effective for emergencies in the backcountry, Nordic trails and glades where it can be complex, imprecise and difficult to communicate location without any addresses or points of reference nearby. And even in a well-addressed town or city, the person in distress may not be familiar with their surroundings, or able to share a location with accuracy - for example, the description "on Corsair" will not help a ski patroller get to the right place.
This system has previously been used at festivals like Glastonbury with Festival Medical Services and for disaster relief around the world by the Philippine Red Cross and the UN. It can also be used effectively as a way to share location consistently between blue light and specialist emergency services - for example between Fire, Police and Ambulance but also with the National Police Air Service, Coastguard, Search and Rescue and Special Operations teams.
Duncan Isaksen-Loxton, Founder and CEO of Medic52 the first dispatch product in the ski industry to add what3words support said "We are excited to be the first in the industry to enable this technology into the Risk Management toolkit if ski resorts and support the valuable work of first responders. It greatly increases the ability to assist a lost, cold and scared guest quickly with the appropriate resources required. Asking lots of questions that the guest doesn't know the answer to increases the anxiety of the caller and takes time - this is replaced by a quick & simple sms. With one click the guest reads back three words pinpointing their location. The call taker is now driving the chances of a positive outcome for the guest, responders, and ski hill. This will be equally useful in the summer season to locate hikers and mountain bikers as it will those in whiteouts in bounds or in the backcountry."
Chris Sheldrick, co-founder and CEO of what3words, adds, 'Being in need of urgent help and not being able to easily describe where you are can be very distressing for the person involved and a really difficult situation for emergency services. Today, people nearly always have their phone on them so, just as you may have your In Case of Emergency contacts set up on your home screen, we're encouraging everyone to download the free what3words app so they can quickly share accurate location information, should the worst happen. It's free, simple to use, and one day it might get you the help you need, exactly where you need it. We are pleased to see our system is being added to Medic52 to help Ski resorts keep their guests safe, and we are to continuing to work with emergency services around the world including the UK, Germany, USA, Canada and Australia to get what3words enabled in their control rooms, helping improve public services and potentially save lives.'
Case studies - click here for a selection of stories involving what3words
How to download
what3words is available to download as a free mobile app for both iOS and Android, which works entirely offline in multiple languages. Look for the red icon with three white slashes.Medic52 is a web based computer aided dispatch, incident documentation and compliance system sign up for a free trial at medic52.com/free-trial/