Snowboarders kick off winter at Hintertux Park Opening 2023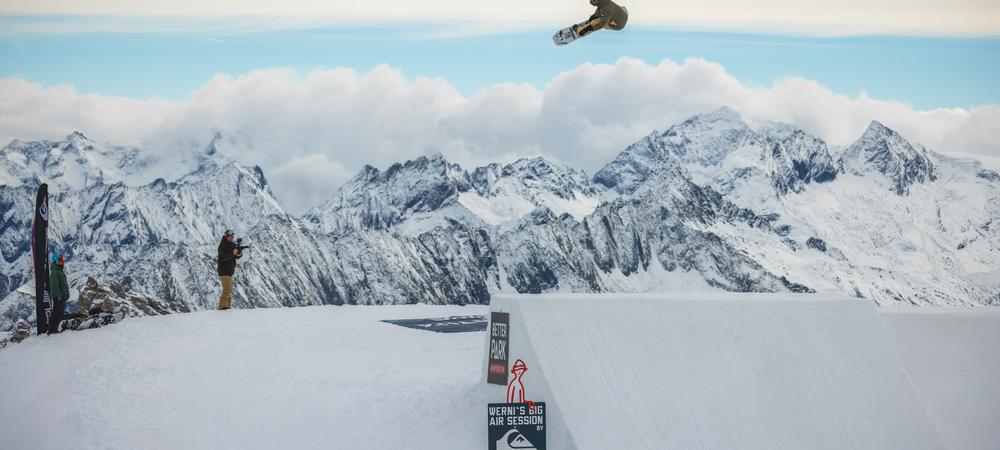 Betterpark Hintertux in the spotlight from October 6 – 8, 2023
The boards are taken out of the basement, the tuning station is set up in the garage and the wardrobe is stocked for autumn: In just a few weeks, the snowboard community will start the new winter season with the Hintertux Park Opening. The anticipation is great, as Betterpark Hintertux offers top conditions for the very first opening of winter year after year. The best entertainment on the mountain and in the valley is guaranteed, everything is set for the first weekend in the snow!
Betterpark Hintertux, Europe's first port of call for freestylers from all over the world in early autumn, will be decked out in gleaming white for the occasion. As usual, the setup offers something for everyone, from beginners to professionals, they all find what they are looking for at Betterpark Hintertux. Cruise through the park on the new models of the snowboard brands that are exhibiting their new demo fleet at the Fernerhaus and invite you to a free demo.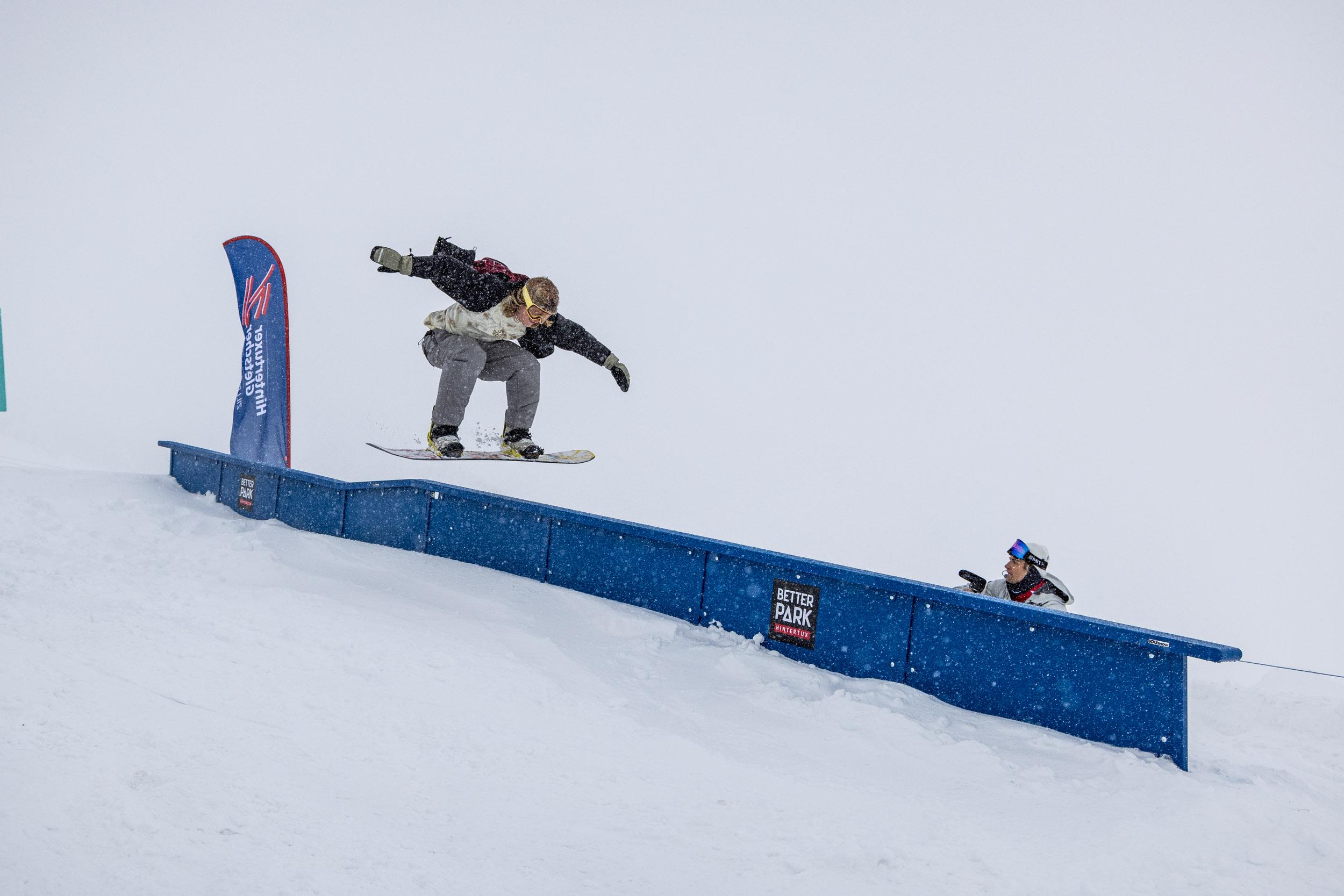 HIGHLIGHTS – Werni Stock, local pro rider and Hintertux ambassador, comes up with something new and creates Werni's Transfer Games. A team session on the big jump with additional opportunities to take off. That's going to be crazy. Everyone can participate!
For the third time the SANE! Snowboarding crew hosts the Metal Battle at the valley station. Metal Battle – the name speaks for itself – because the riders really give everything to conquer the rail features with as much style as possible. The spectacle will be rounded off with a live concert by Sempre Caoz.
The Movie Premiere Night in the Tux Center offers a very special treat this year, as Clemens Millauer, professional rider and filmmaker, is presenting his latest project for the very first time. Among the movie protagonists are well-known names such as Austria's Big Air Olympic Champion Anna Gasser, Werni Stock, Tom Tramnitz and Gigi Rüf. As always, the little ones have the chance to participate at the Kids Shred for some tips from the pro's and a cool DJ workshop.
1 + 3 MAKE 4! WIN A WEEKEND AT THE OPENING!
Sign up for the newsletter now at www.hintertuxparkopening.com and comment on the IG raffle post. A great HIntertux Park Opening package with accommodation for 4 people, lift passes, and party tickets will be raffled off among all new registrations. This is how you can start into winter!
Further information and updates:
Website / Facebook / Instagram / #hintertuxparkopening / Accommodation