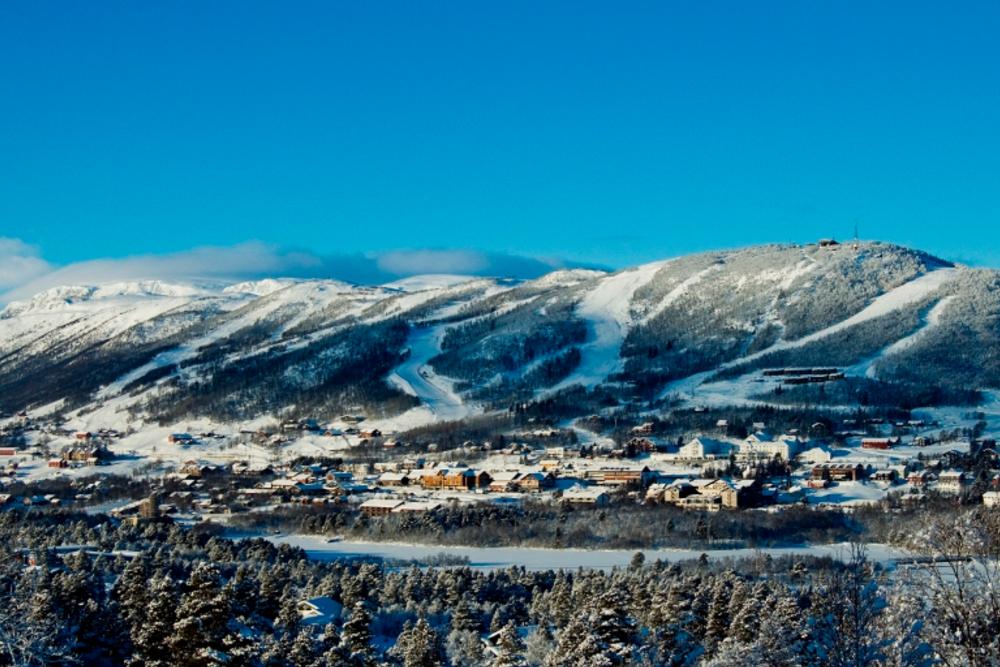 Geilo Vista / Fotograf Terje Bjørnsen, Geilo
Freeriding
Freeriders who pick a resort for powder and fast long adventurous trails, will not be satisfied here. There is no great adrenaline rush if you're a competent rider, just a couple of challenging runs to tackle and only a small amount of good powder terrain to seek out, but there are some trees to shred off the Heissen lift.
Freestyle
Freestylers wanting air will find the 100 metre halfpipe, or the selection of hits in one of the two fun parks, the place to be. (
There is also a new Super Pipe at Fugleleiken, with a height of 5.70 metres and length of 150 metres. It is Northern Europe's largest half pipe, but it is also suitable for beginners.)
Night riding in the pipe is possible, so don't fret if you miss the morning because you slept in after (
too many ol's !)
scoring with a local the night before.
Pistes
Carvers in shiny hard boots and race boards, give this place a miss, you'll stand out like a sore thumb and be loudly laughed at. Norwegians don't care too much for posing euro carvers. However, the number 14 trail has some nice carving spots.
Beginners
Beginners are presented with an excellent choice of easy slopes to tackle, starting out at the base area with good flats higher up and easy runs back into the village.