Lift count :
6miles (10km) OF PISTES ( PISTES)

Pass (Low/High Season) :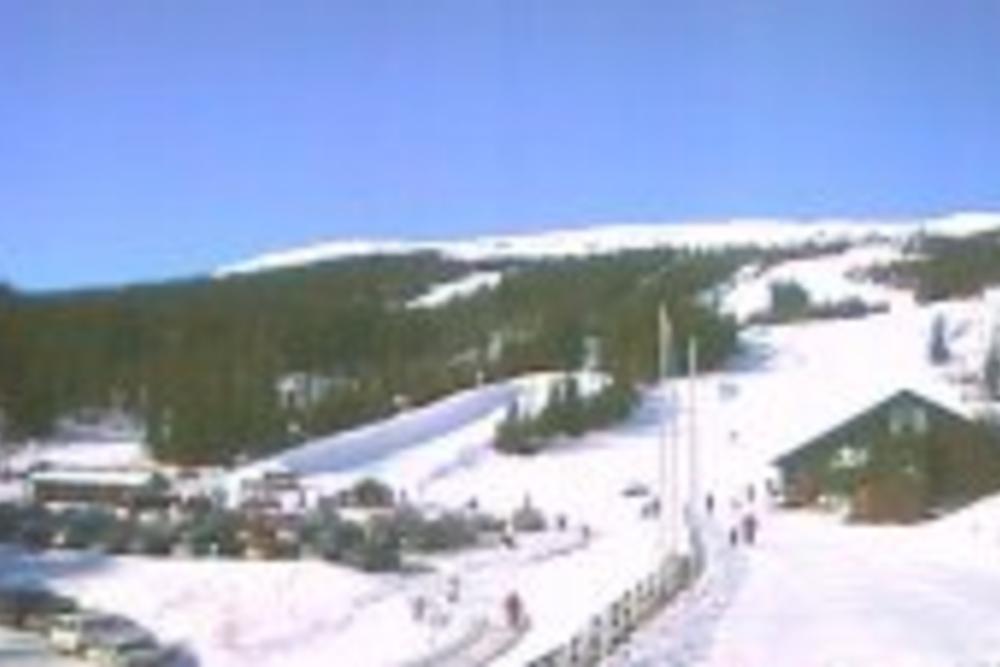 Vassfjellet / Photo: Vassfjellet
Introduction
Vassfjellet is not a tourist resort perched way up high on a mountain and boasting millions of square miles of ridabe piste backed up with a modern base complex decked out with purpose built hotels and other tourist traps. No, this is a locals place and serves the masses from neighbouring towns and the city of Trondheim a few miles away. If you're on a road trip and fancy something different then check this place out, it's pretty cool and very snowboard friendly, with a large number of student riders from Trondheim's University. They are given student concessions on lift passes, so if you're doing the college or Uni number, be sure to carry your student card. The terrain is fairly well matched in terms of level and styles and although the slopes here can be described as dull, most riders will find something to keep them content for an hour. By most standards this is a very small resort with only around 6 miles of piste (half of which is flood lit for night riding). This place is by no means going to hold the attention of advanced riders for too long, especially if you're looking for big powder bowls and large cliff drops. Still there is a 2 mile run to keep you occupied for a few minutes, (which offers the opportunity to ride at speed and take out a few skiers en route). If you really want to find out where the best ride areas are, contact the guys at the local snowboard club, there are no guides here but they will give you a few pointers.` Freeriders have a few wooded sections to cut through, but they won't take long to ride through. a Freestylers roaming around will find some banked walls to check out, as well as a pipe and park. > Carvers who can will have the whole area done in five minutes.V Beginners will find this place more than adequate with a good selection of easy runs.
Piste map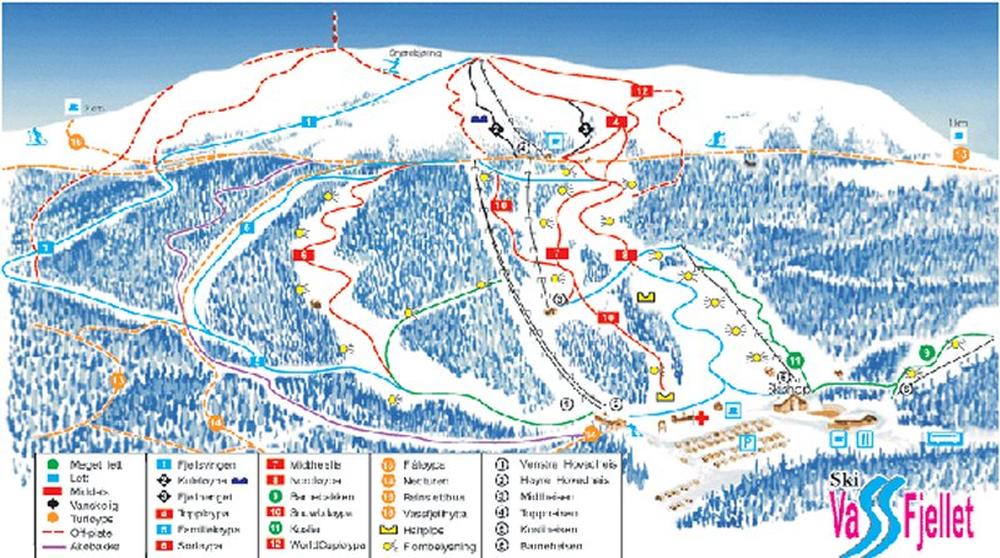 Location