Kasprowy Wierch
Easily the best area in Zakopane and the only one the resembles a decent sized resort. Cable-car very busy so book in advance or get up early
Summary
Freeride - 60%
Best area, Some good bowls
Freestyle - 20%
Nothing but some natural
Pistes - 40%
Longest slopes in area

Lift count :
OF PISTES ( PISTES)

Pass (Low/High Season) :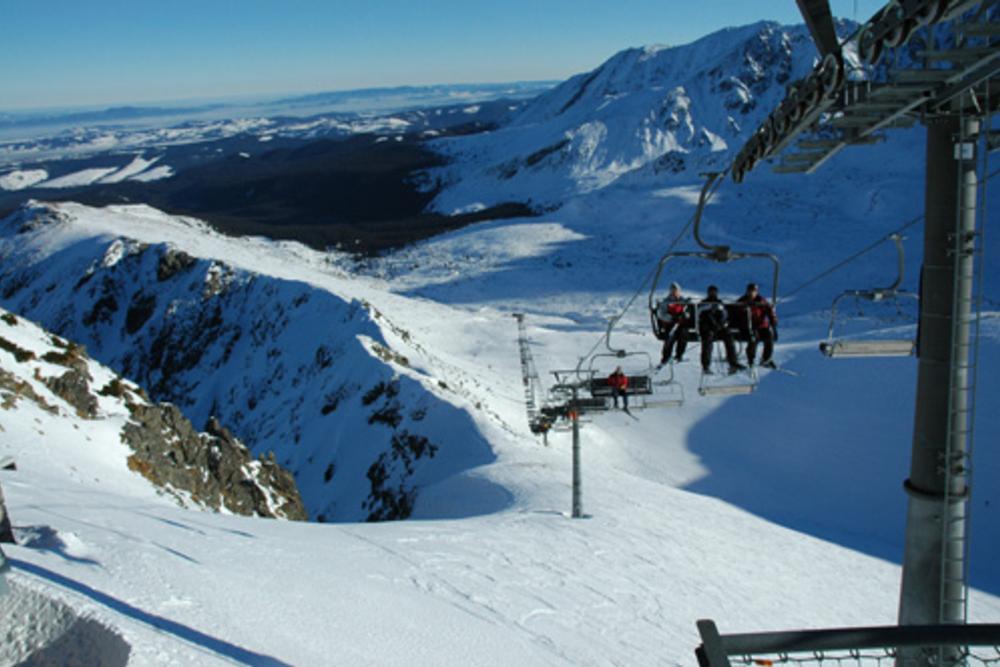 Kasprowy Wierch / Photo: Steve Dowle
Introduction
Kasprowy Wierch, set in a national park is the by far the best area. An old cable car, built in the 30's, takes you in two stages up to the largest and steepest pistes in the area. The cable car can be mobbed in the mornings, leading to long queues.
There is the option if you really hate queues to pre book a timed ascent; but it must be done two or three days in advance.
A new cable car is due to be built in the summer, but if progress of the new road from Krakow to Zakopane, paid for with EU money, is anything to go by don't hold your breath.