Freeriding, terrain parks and pistes
in Arpa
Freeriding
Before climbing up the snowcat, it's required to sign a responsibility release form where you declare riding at your own risk. BRING YOUR HELMET. ALWAYS USE IT.
Freeriders can feel in paradise. During the snowcat ride up it's possible to check the many possibilities that El Arpa offers. Cliffs, steep terrain, vast, quiet and untracked slopes, cornice drops, etc. So it's easy to plan your way down. On the first run, skiarpa's host, Toni Sponar will go up with the group, and give a brief speech at the top, about the different runs and their level of skill required. "La Ratonera" is an avalanche path so it will be available if it's possible or under your own risk. It also gives access to more steep runs like "Tarapacá" and "Sacacorchos". Far to the west, you can access "Avalanchas" (the name says it all) and "Concha y Toro". Both end up in "Exhibición" just in front of the meeting point to start your way up. If you're after a leg-warm up ride then ride down through "Valle Alto", the longest run to the meeting point, where you can "surf" the mountain widely from side to side.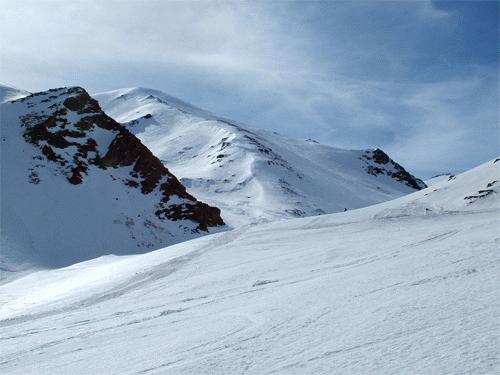 Freestylers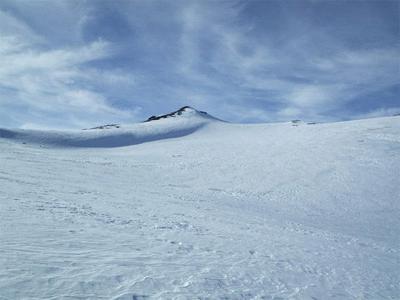 options are endless. Bring your equipment and build up a kicker or shape a natural quarter pipe. If you're not feeling so, then look for a cliff, a rock or a nice looking cornice and let you style flow. No park, rail or pipe here. There is a natural pipe where "la Ratonera" meets "La Quebrada". Frequently, avalanches leave a path that gives form to natural and soft landing jumps. You will get speed.
Pistes
Speed is guaranteed, steep is guaranteed…if you got the guts, go for it!
Beginners
not really a place for start riding
READ NEXT: Village life, accommodation & nightlife