Abzakovo
One of the best and cheapest at Urals, but the riding area is quite small and there are only a few runs. Suitable for beginners, but experienced riders will be bored.

Lift count : 1 x Chairlifts 5 x Drag-lifts
18 km OF PISTES (13 PISTES)

Pass (Low/High Season) :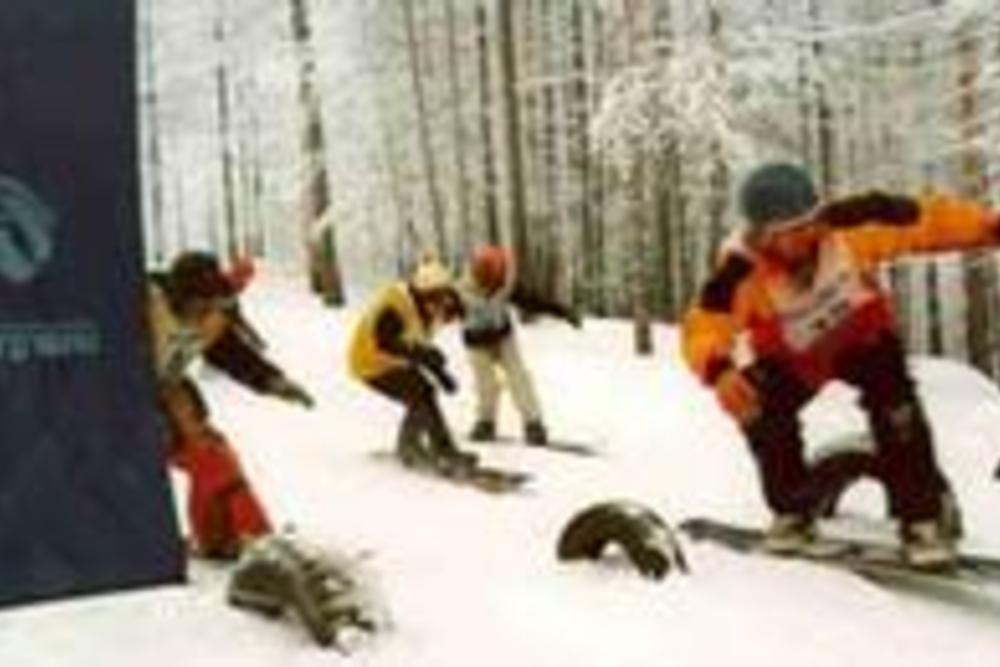 Abzakovo / Photo: Abzakovo
Introduction
Abzakovo is considered to be one of the best developed resorts in Ural mountains, which divide Europe and Asia. Even though the number of slopes is minimal comparing to European resorts and the total riding area is not that large, it might be very suitable for beginners and can be a nice and refreshing stop if you're riding along the Trans-Siberian railway (which passes 400 km away). The nearby Bannoe resort has another 15 km of piste riding area with 2.5 km runs and might be interesting for freestylers, who will find lots of tree-covered terrain there as well as a halfpipe. The local snowboarders (who come from Urals) consider Abzakovo the best mountain in their region, because it provides some freeride and freestyle opportunities, and the prices are relatively low. However, as there's not much snow, you will often see rocks sticking out, so you can freeride, but it will kill your board. Off the slope you will find lots of accommodation, restaurants, and entertainment, suitable for any budget. Because Abzakovo is visited by the Russian president Putin every year, it tends to get a lot of investment, making it stand out among other Russian resorts. However, this does not make it over-expensive, as you can still find accommodation for $10 per night, and a meal won't cost you more than $5.
Piste map