Baikalsk-Sobolinaya
Great location on the shore of Siberian Baikal lake (the deepest and biggest lake in the world) and just a few minutes walk from the Trans-Siberian railway make it a very interesting spot if you are also after sightseeing, winter fishing, or trekking. However, if your goal is to snowboard only, the resort may seem a bit small.

Lift count : 4 x Chairlifts 5 x Drag-lifts Other lifts Baby lift
9 km OF PISTES (6 PISTES)

Pass (Low/High Season) :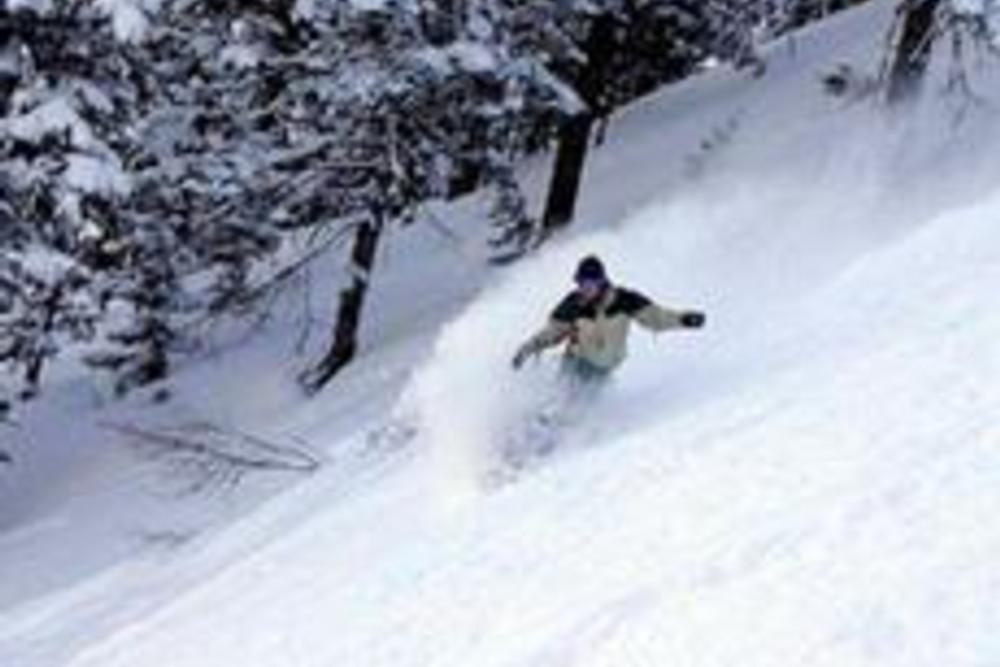 Baikalsk-Sobolinaya / Photo: Baikalsk-Sobolinaya
Introduction
Baikalsk is the town at the bottom of Sobolinaya mountain, located on the shore of Baikal lake along the Trans-Siberian railway between Irkutsk and Ulan-Ude. The main attraction is the lake Baikal, which is the deepest and largest lake in the world. During the winter it's a very beautiful place where you can trek, do some winter fishing, and ride snowmobiles. The riding area is relatively small, but most of the runs are quite long (1 - 2 km) and are cut through the picturesque forest terrain. Besides, the local snowboarders are quite active looking for freeride opportunities at the nearby mountains, so if you can speak a bit of Russian, check out their community website at www.angara.net/live/board The snow conditions are quite good from December to April, and most of the runs are well looked after. Another interesting feature is that Baikalsk resort gives you a real chance to feel like a snob: you can rent a whole run (1 out of 6 that are there) for yourself only for the whole day for about 4000 - 6000 R ($140-$210), cheaper on weekdays. The town is nothing special, but the local people are friendly and you'll find a lot of cheap accommodation and eateries.
Piste map