Vogel
Great unkown resort for a few days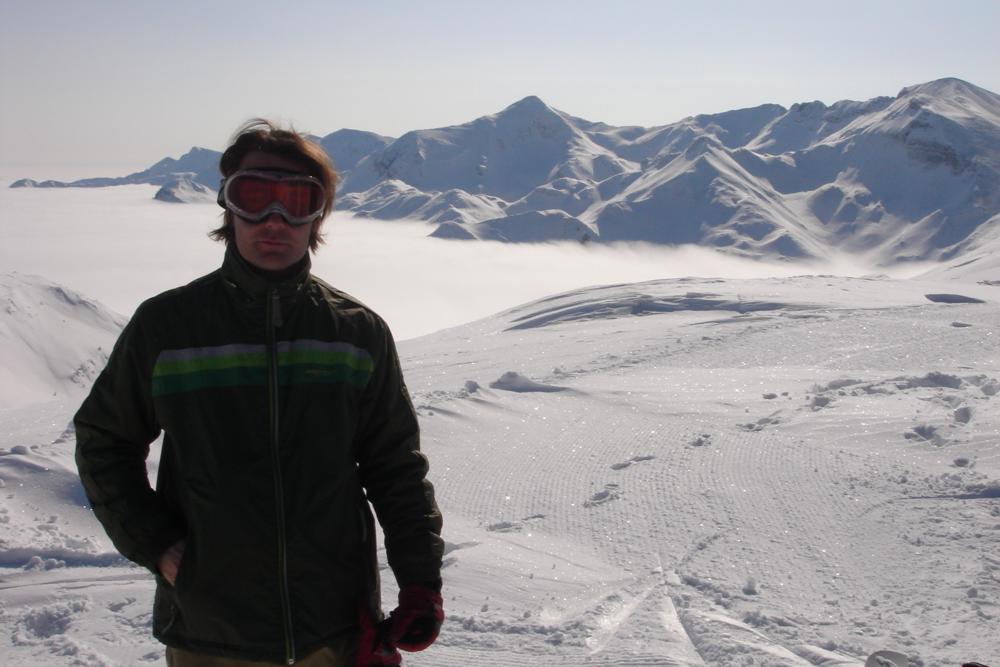 vogelview /
Freeriding
Most of the runs around the central station can be seen from the good little mountain café. The pistes are quite short and it's easy to see all the off-piste in this area so it gets tracked out fast. But there's a great long run down to cable car by cutting right off of the red piste 11, which can be increased in length by starting at the top of the resort off the number 7 chair. From the top of chair 8 you can walk up towards the cross and then drop back down onto piste 11 but it does slide here so take care, also off of chair 7 you can ridge walk and get into a wide bowl but again take care of avalanches.
Freestyle
There is a park with a couple of rails and some of the largest kickers you'll ever see. There's no progression system in place here, it's straight from a 2 foot kicker to the, clinically insane only, huge bastard. There is plenty of small rock drops to fly off all over the resort and some real large ones under chair 8.
Pistes
You can certainly let go in this resort and crank up some good speed. The pistes aren't the widest you'll ever ride but they're mainly uncrowded and well groomed. One thing which picks this resort out from other Slovenian resorts is the length of the pistes. From the top of chair 7 to the bottom of the cable car will take you a good 15min flat out.
Beginners
As with all Slovenian resorts Vogels a winner for beginners. Cheap accommodation and lift pass's added to easy access to the well groomed piste by chair lifts makes for a beginners paradise. There are a couple of t-bars and a very short slow button back to the cable car, but all but the most incompetent should be able to cope with them. Lessons can be arranged through the hotel, but they won't be the best you'll ever get.