Killington
Very good snowboarder's resort with ample, diverse terrain to suit all styles and levels. Lots of good local services but not a convenient layout.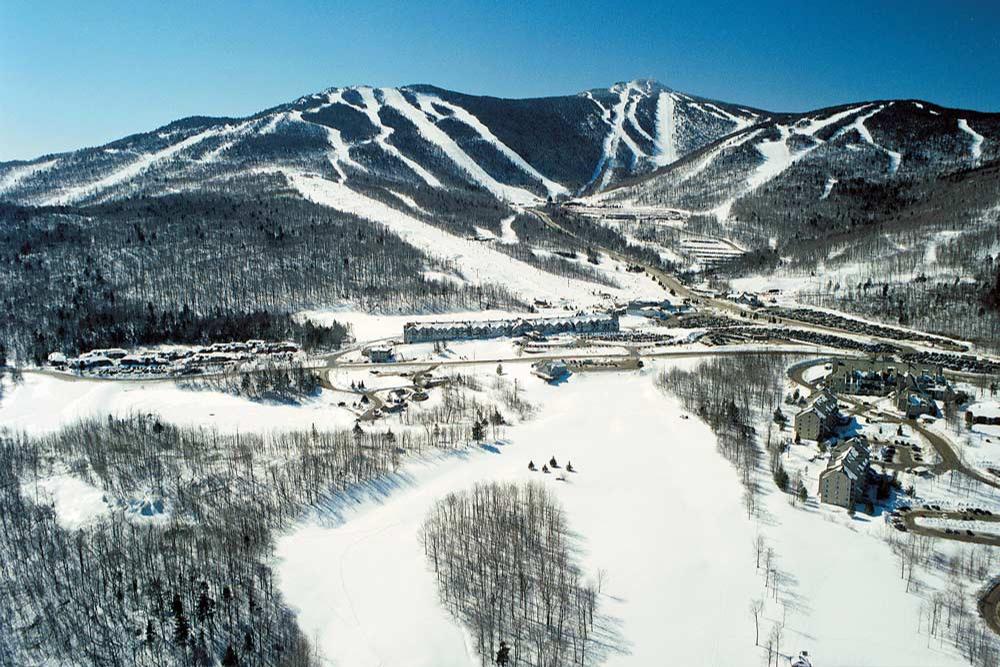 Killington Vista / Killington resort
Town
Local facilities
are extensive and varied, with a purpose-built village at the base of the slopes. However, by far the bulk of local hospitality is stretched along the access road. If you're prepared to pay for the convenience, then try to stay at the base; the cheaper thing to do is move away from Killington and hang out in one of the smaller hamlets. This way you get a better feel of the place and the locals are easier to get to know. Wherever you stay, it's always good to have a car, although there are shuttle bus services. For snowboard services check the
Ride On
or
Darkside
shops.
Food options
Food
is standard grade, east coast, with big portions, lots of variety with over 60 restaurants throughout the area and in every price bracket.
Churchills
is noted for its steaks but isn't cheap and may entail a drive to get to it along route 4. Also highly rated is
Hemingways
, a super dollar hungry restaurant. For a decent and filling breakfast, why not check out the
Kodiak Cafe
. Or for a reasonably priced burger visit
Peppers bar
.
Accommodation
Accommodation
here is a bit hit and miss, in the sense that there is no real town to speak of. There are some slopeside condos, but they don't come cheap. A full range of lodging options can be found stretched along the five mile access road, and offers dozens of cheap B&B joints to motels.
Nightlife
Night-life
in and around Killington is noted for being well suited to snowboarders. There is a host of evening spots where beer and local birds are available to all ,and which can be very lively most evenings while rocking 'til late. The
Pickle Barrel
is known for having a good vibe as is the
Wobbly Barn
with live bands and rowdy crowds.
Location