Northstar
Excellent resort featuring one of California's best parks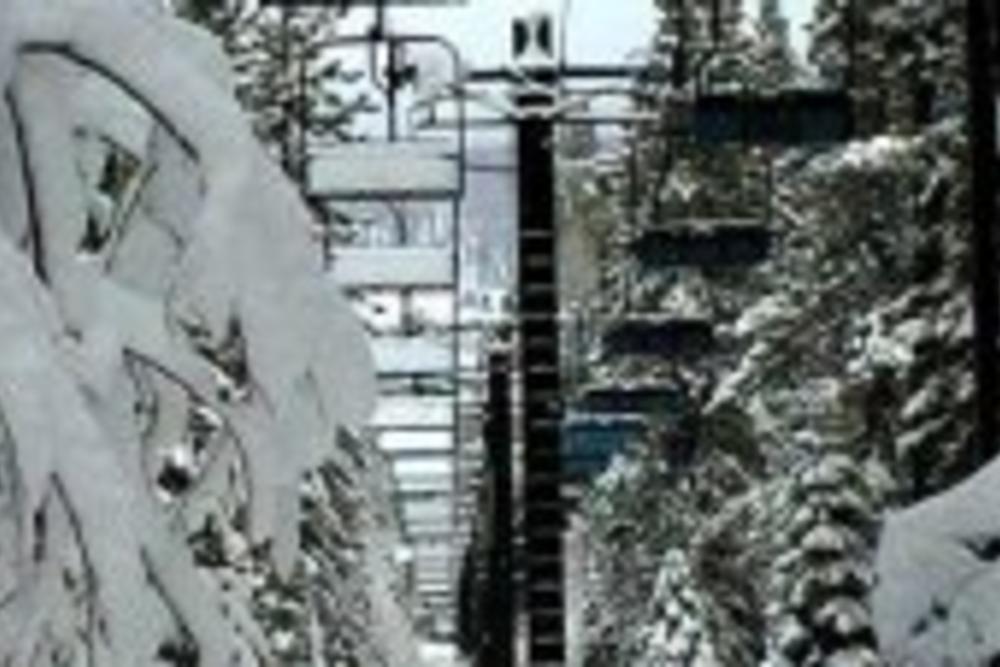 Northstar / Photo: Northstar
Town
The recently re-vamped Village at Northstar resort plays host to a whole range of activites, shops and restaurants. It has a high speed quad and an express gondola taking you up to the 'Big Springs Lodge' area, where you can access the rest of the mountain or ride back down the green slope named 'Village Run'.
Food options
Take your choice of Italian, Mexican or something for everyone at the Timbercreek Restaurant and Bar.
Accommodation
Northstar's village does have a nice range of accommodation, including various luxury slopeside condominiums (complete with an ice skating rink) but nothing really catering for back-packer budgets. Head to Truckee, just 6 miles away, for something to suit the smaller wallets.
Circus Circus Hotel Reno $55 each (this is not a typo) this is the best deal available. 55 bucks for 2 night's accommodation, a lift pass to one of North Tahoe's ski resorts and if that isn't enough a $5 meal voucher. This is for two people sharing and can be booked from Sun-Wed arrival. The hotel has a full on entertainment package. The hotel has more bars, casinos and restaurants than a small town no joke. More deals are available at http://www.circusreno.com or 1-866-230-6652.

Harrah's Reno $59 each This is yet again a great deal and can be used depending on arrival/departure dates. The deal is this 1 night's accommodation and 2 full days lift passes to Mt Rose-ski Tahoe. Yet again this is for double occupancy. www.harrahs.com or 1-800-874-32232.

Cal-Nev resort $79 each This is Frank Sinatra's old hotel set on the border of the two states, handy when gambling was illegal. The deal is for 1 nights accommodation and 1 day lift pass to a selection of resorts. Maybe a little more expensive but every room has an awesome view across the northern side of the lake, which in itself is worth the money. Deal is from Mon-Thur. More details at http://www.calnevaresort.com or 1-800-225-6382.

Nightlife
Not much in Northstar itself, apart from a fun Apres-Ski enviroment. So stay in Truckee if your keen for the party life.
Location