colwidth:6 firstColWidth:12
Summary
Freeride - 71%
Trees & some good off-piste
Freestyle - 60%
2 Terrain parks
Pistes - 70%
Lots of well groomed quiet slopes

Lift count : 6 x Chairlifts 3 x Drag-lifts Other lifts 1 learner rope
2900acres OF PISTES (64 PISTES)

Pass (Low/High Season) :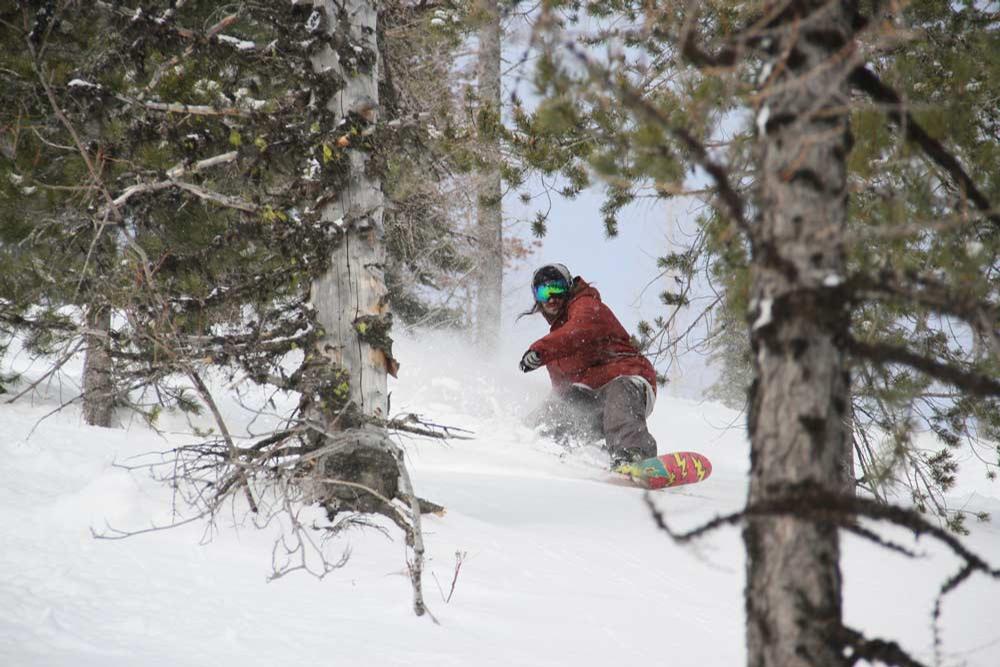 Schweitzer Snowboarder / Schweitzer Mountain
Introduction
Lying about an hour's drive north of Couer D'Alene, Idaho, (and about an hour and a half south of the Canadian border) is the town of Sandpoint. Sandpoint is in the lucky position of having one of the coolest snowboarding spots in the North-western United States. A mere 10 minutes drive up a beautiful wooded ascent takes you to the Schweitzer basin. Probably unheard of by anyone that hasn't spent time in the area.
On top of the amazingly laid back atmosphere of the Northwest in general, Schweitzer enjoys a very low "I snowboard so I'm great" bullshit factor, a problem that needs addressing both in the UK and central states like Utah and Colorado. The resort has a good lift system with reasonably priced lift tickets at $45 a day for the whole mountain - this may also include some excellent night riding on one of the many well lit runs. If you haggle, you might get some bargains for multi-day tickets, or if you are with a group.
Piste map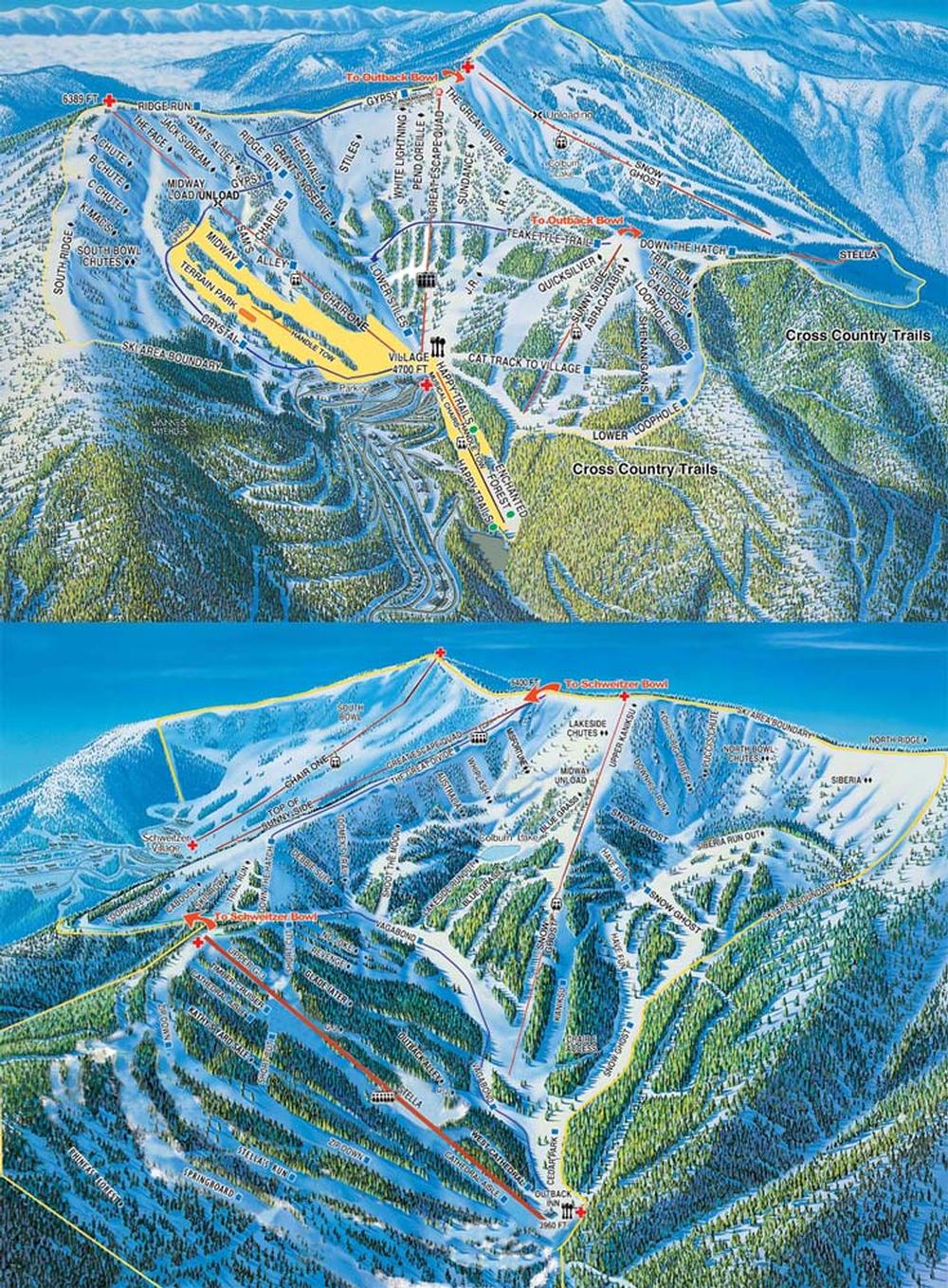 Location