Sunday River
This is a place that offers some great all round freeriding to suit all levels. There is some excellent treeriding to be had and good beginner areas.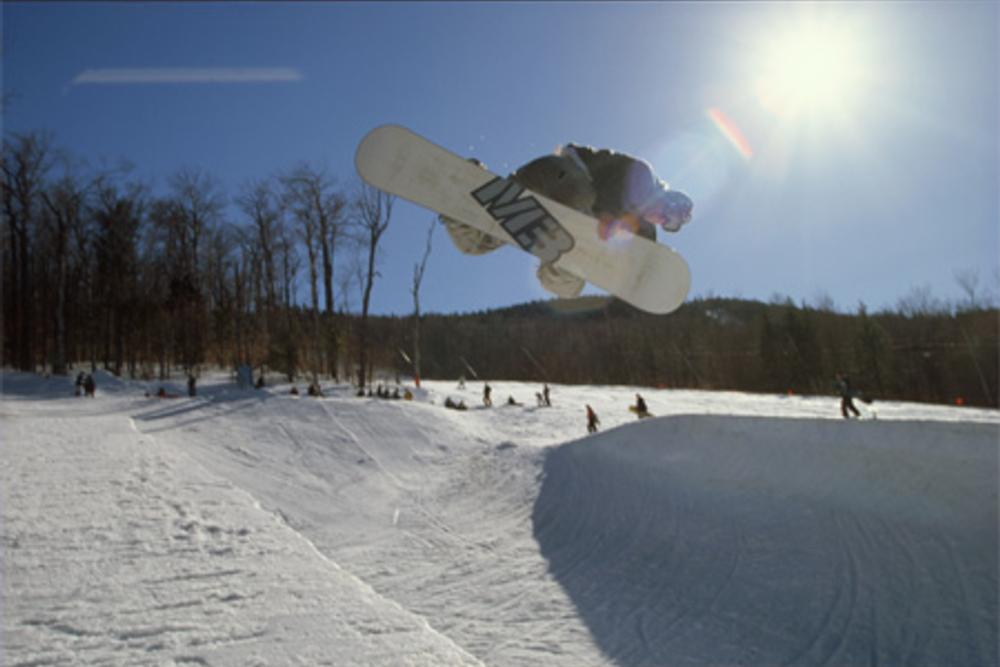 Sunday River Halfpipe / Photo: Sunday River
Town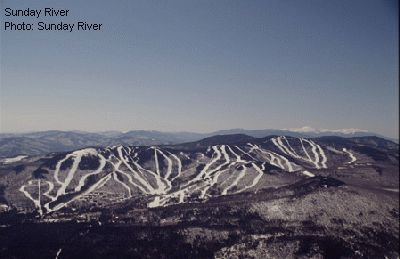 Off the slopes
, local services are initially provided in the base areas where you will find a good selection of slope side lodging with condo's being the main choice. However, you may find it better to take the four mile drive back down to Bethel which plays host to all your needs. This is an easy-going and laid back kind of place that offers far more options for lodging, eating out or going for a beer.
Bethel
also offers cheaper facilities because as with most resorts, if you stay on or near the slopes, prices go up, and this place is no exception.
Food options
Food
. Sunday River hasn't always had a good reputation for it's eating out. But things are changing with a good selection of restaurants on the slopes, or close by. In many of the lodges or hotel-condo's one is able to fine something that will please. You can get a decent steak in places like the
Hill Trading restaurant
, or a good Italian meal at
Rosett's
.
Accommodation
Good accommodation exists at the base of Sunday's slopes with a big choice of condo's. For riders on a budget then The Snow Cap Lodge Dorm is a good place to stay. On the other hand, if you have the cash then the Jordan Grand Hotel, which is on the slopes, is the place. Here they have all the facilities of a hotel which include a swimming and health club, bar lounge and dining room.
Nightlife
Nightlife is probably Sunday River's main let down. This is basically a place for lame heads into apres and all the horrible stuff that comes with it. There are a number of okay bars such as Bumps, the
Foggy Goggle
or
Suds Pub
and the
Sunday River Brewery
, but they all seem to think that sad music and silly games are cool.
Location