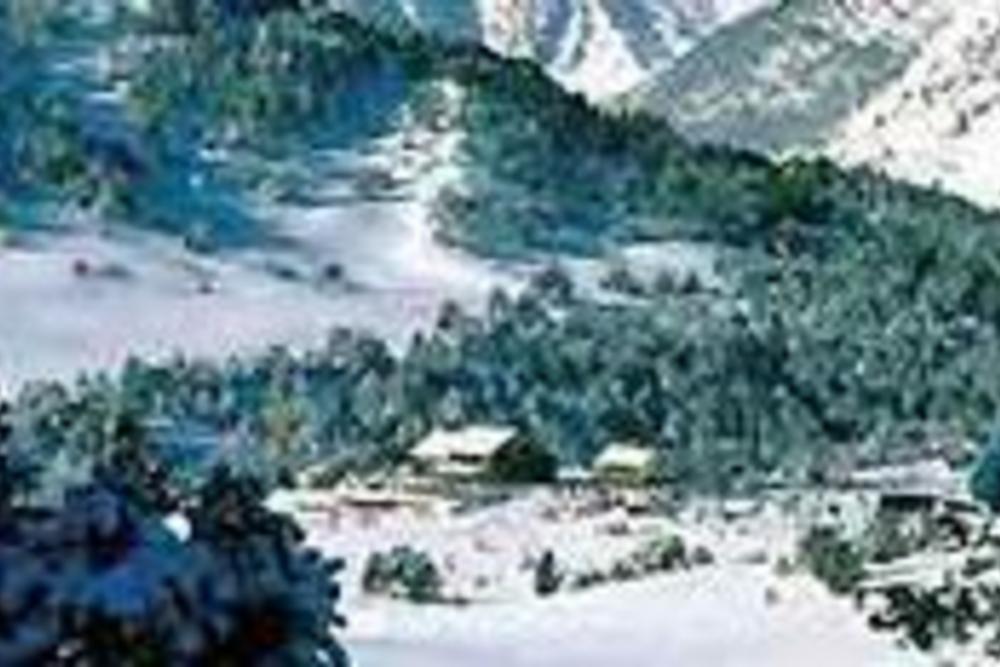 Soldeu / Photo: Soldeu
Freeriding
Freeride. While the terrain is not the most challenging for experts, there's plenty to do for snowboarders, with some good freestyle areas, miles of runs to discover and interesting off-piste to explore. What Grandvalira really lacks is long steeper runs which offer a challenge to more advanced riders.

With the ability of skiers and boarders here being relatively low, the off-piste tends to get tracked out slowly and it's not uncommon to come across great untouched powder runs several days after a dump!

Soldeau has the best terrain in Andorra, especially for off-piste. The unpisted runs graded black and red, running down from the summit area of Pic D'enc Ampadana, are good freeriding areas. The trail starts off in a fast open section before dropping through a thick tree-lined area.
For something to suit a novice rider, the red run that descends from the main summit, through the open expanse of the Riba Escorxada, is cool.
Freestyle
Freestyle. The main terrain park is located in El Tarter. Here you'll find a small beginners' area, a well maintained halfpipe, rails and boxes of varying difficulty, and a selection of kickers and other jumps from challenging to the totally insane!
If this park is a bit too much for you there is a beginners' freestyle area at Pas de la Casa and a great intermediate freestyle run in the Grau Roig sector.

Away from the dedicated freestyle areas it's possible to find many small to medium sized cliff drops, gullies and rocks, but don't be expecting anything on Alaska scale! These mountains just aren't big enough. Backcountry kickers and step-ups do get shaped occasionally by the locals, get chatting to the snowboard instructors or park staff to find out where.

The resort hosts many freestyle competitions over the season culminating in the Total Fight Masters of Freestyle held in April. This event is part of the Ticket to Ride circuit and attracts many international pro riders. Hanging out in the park you may cross paths with local pros of the calibre of current British champ, Tyler Chorlton, or ex-British champ, Jamie Phillp, who are both based here.
Pistes
Riders have plenty of flats, with the option to ride hard and fast down a number of blacks, or the more sedate, pisted red and blue trails off the Tosa Espiolets chair.
Beginners
Beginners have a great little mountain to explore with lots of easy, green nursery slopes to learn on, even if they do get clogged. Unfortunately, the easy runs are serviced by T-bars. Novices can ride down a series of open green trails, which will take you through trees and back to Soldeu.