Axamer Lizum
A great resort that will appeal to freestylers and intermediate freeriders spoilt only by the weekends queues. Some might find a full week stay to long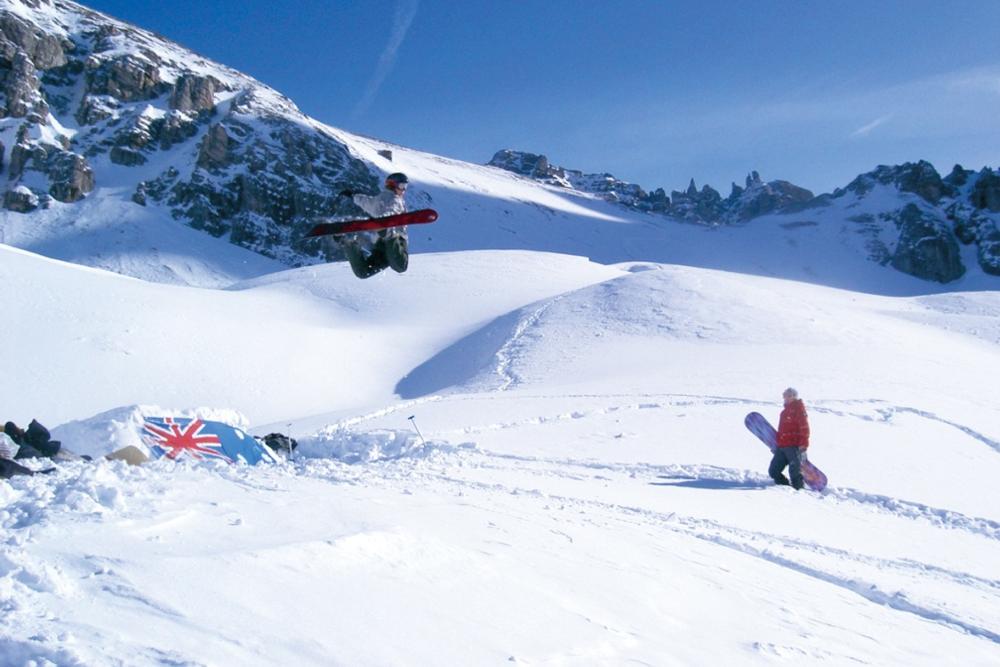 Axamer Snowboarders / Axamer
Town
Off the slopes, this is one of those places where you will have to put yourself out, and having a car may also be a preferred option. There is some accommodation at the base of the slopes consisting of a couple of B&B pensions and hotels, but that's it. Staying slopeside is not recommended, unless you're a hermit. The village of Axams is only a few miles away and has a decent selection of local services, which include a few shops and a sports centre. However, the best option is to stay down in Innsbruck, (the biggest and best snowboard resort-city in Europe). There are regular transfer buses to get you there, and once there you are bombarded with services, shops galore, an Olympic ice ring, swimming pools, concert halls, the list is endless. What's more, Innsbruck is an inexpensive and friendly place.
Food options
Innsbruck is the place for food with loads of cafes and restaurants at budget to suit all. Theres a good number of restaurants in the old town, obvious tourist traps but still pretty good. Around the same area are a couple of take away kebab and pizza places, and the standard McD's. You'll find a few Chinese and Indian restaurants and loads of Austrian restaurants serving dishes such as Tafelspitz (boiled beef).
Nightlife
Night-life in Axams is dull, without much happening. Off Limits is Axam's main hangout. Innsbruck, on the other hand, is a different story with simply loads going on and a large choice of cafe bars. There's an Irish bar called Limerick Bills and a club under Jimmy's Bar that rocks until very late.
Nearby towns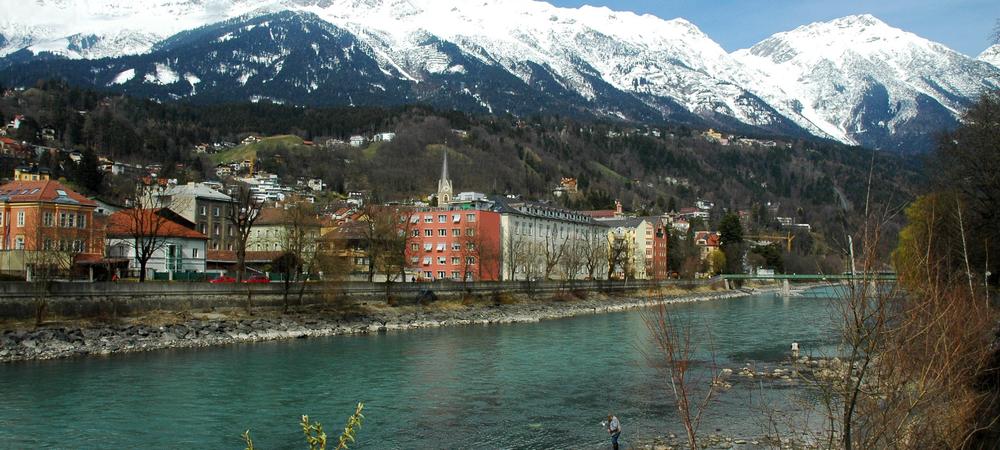 Location