Ischgl
Ischgl has plenty of good wide intermediate slopes, and hidden off-piste stashes. A super fast lift system, a season that lasts until May, great terrain park, and the most full on apres in the Alps, completes the package.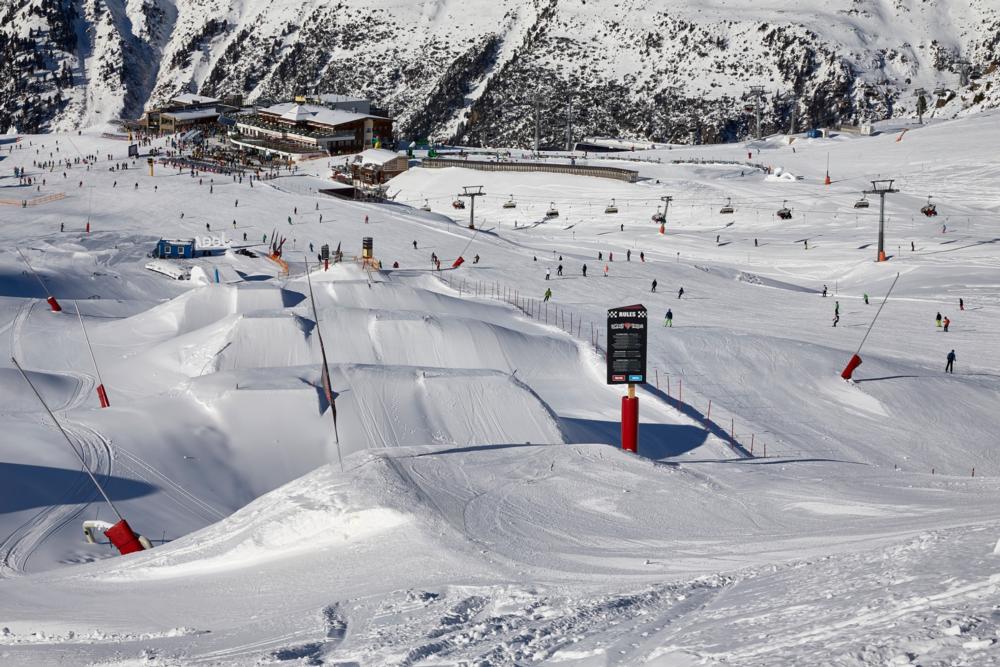 ischgl terrain park 1 / © TVB Paznaun - Ischgl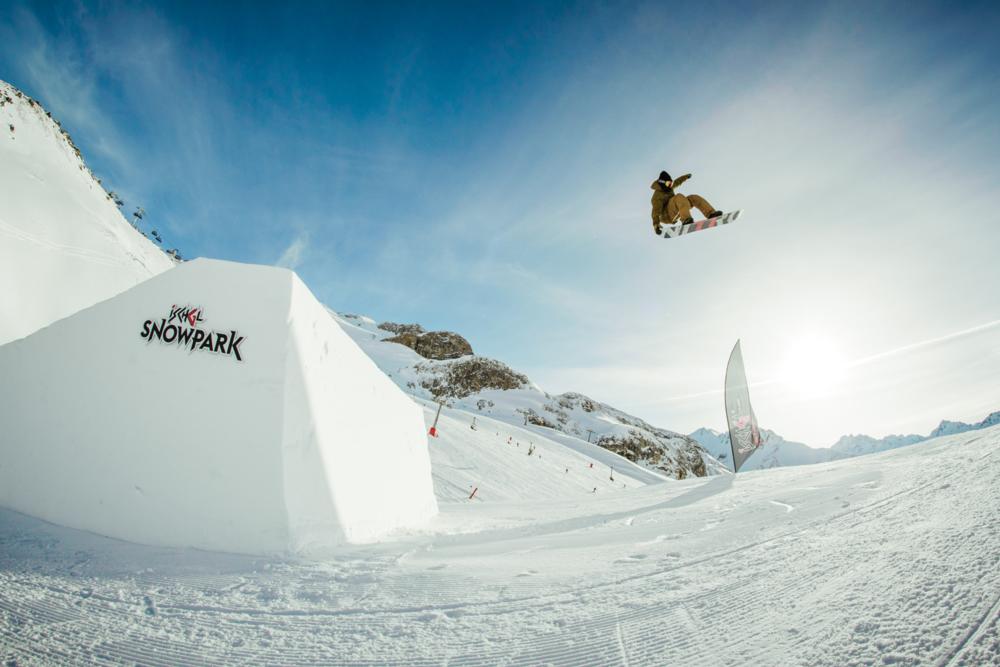 ischgl park / © TVB Paznaun - Ischgl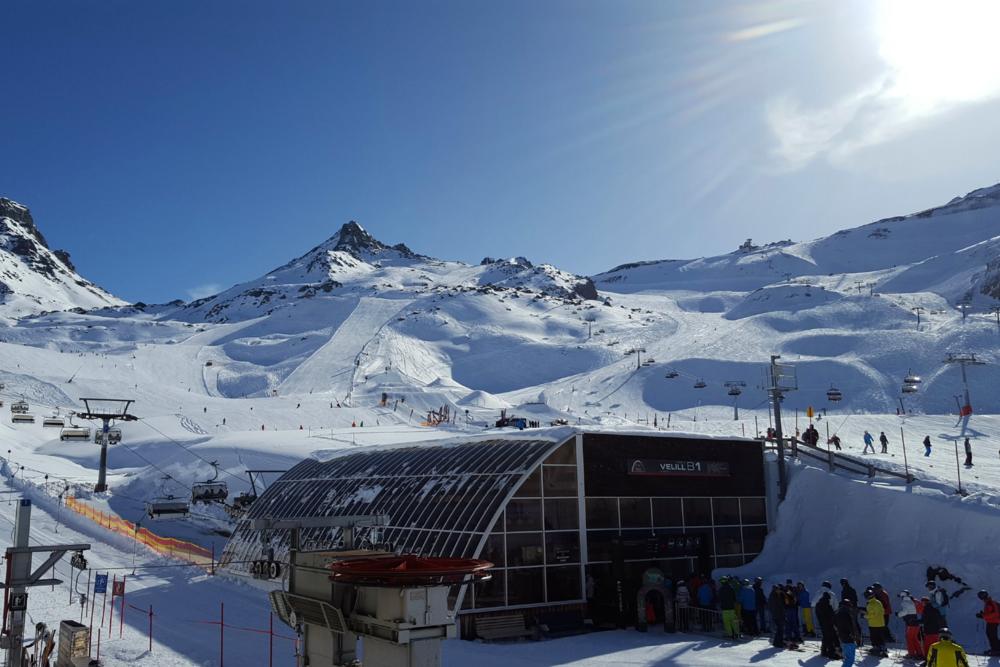 Ischgl Idalp area / Photo: Steve Dowle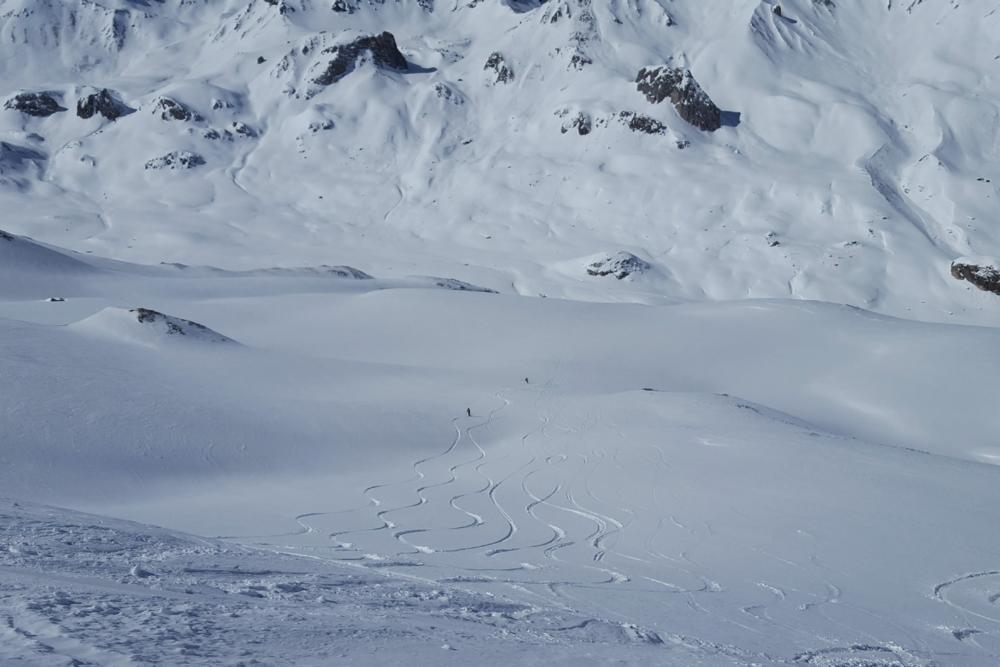 Ischgl Off piste around the fimbaalp / Photo: Steve Dowle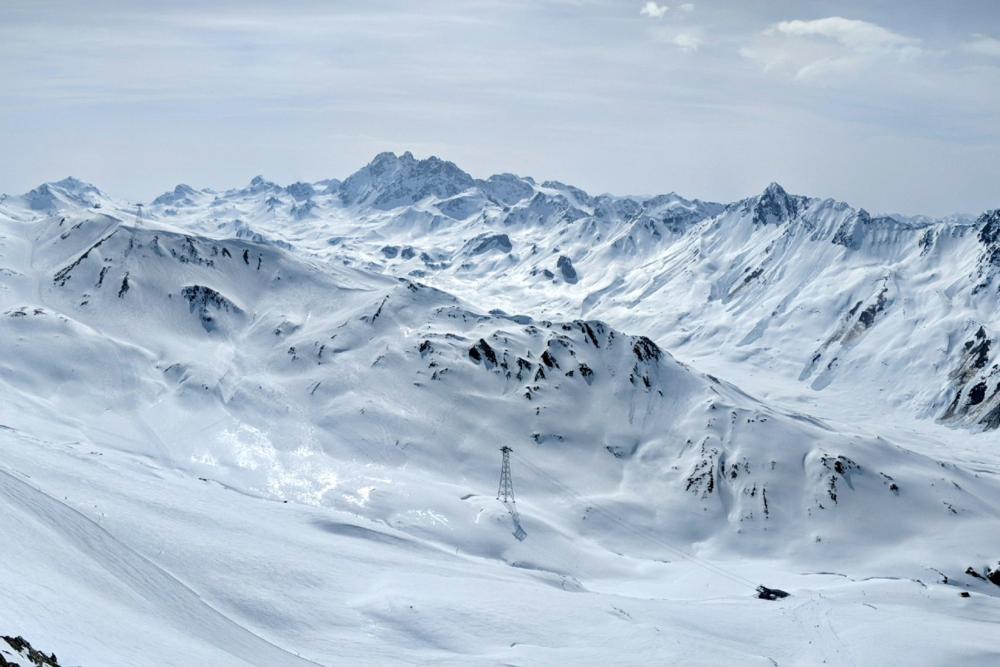 Ischgl Palinkopf area / Photo: Steve Dowle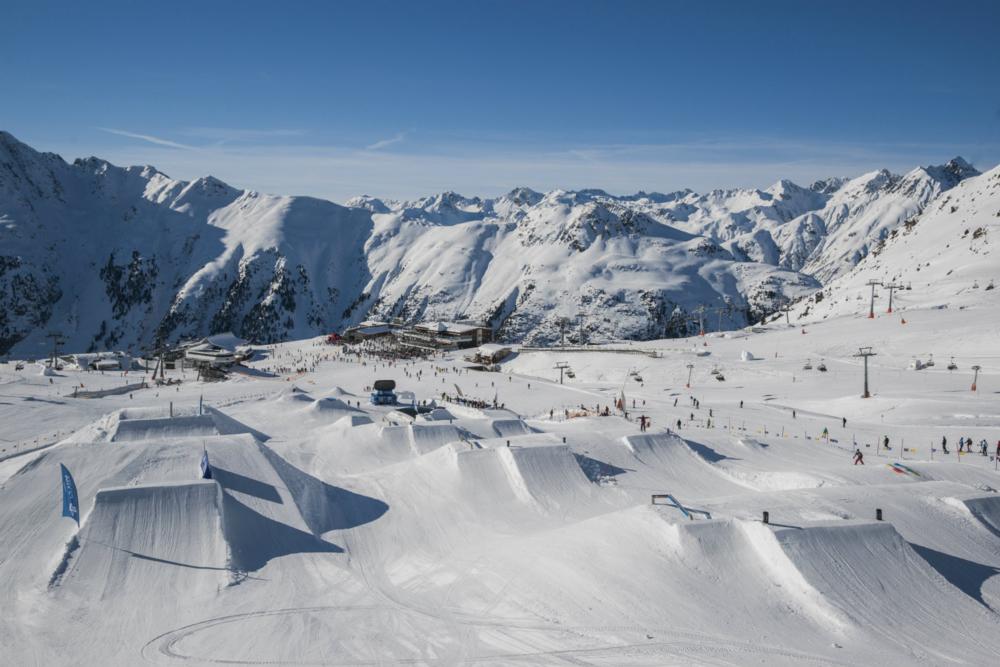 Ischgl Terrain Park / (c) TVB Paznaun - Ischgl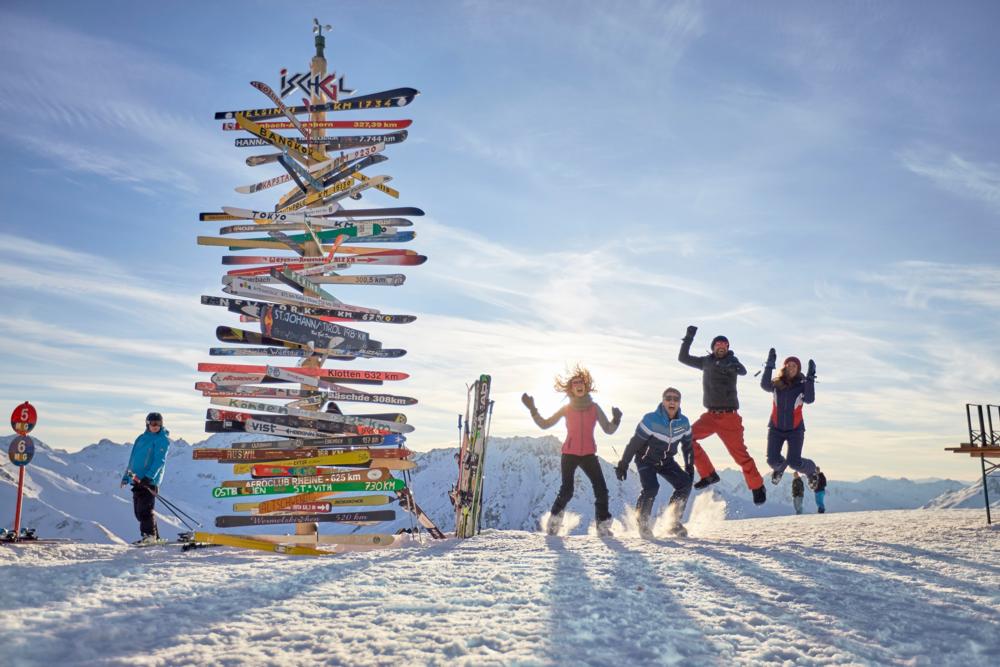 ISCHGL ski 82 ©TVB Paznaun-Ischgl [low res].jpg / ISCHGL ski 82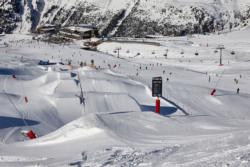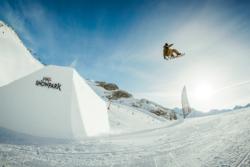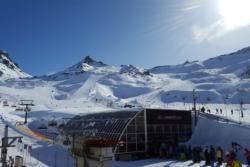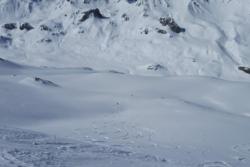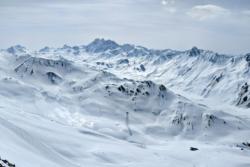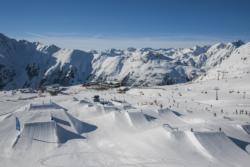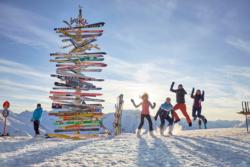 Freeriding
Freeriders have a large high altitude area, mostly devoid of trees. There's nothing here particularly hard core but their good snow record means that you should always be able to find some relatively untracked pow.
Back in 2013 the resort built a cable-car accessing the once only hikeable area of Piz Val Gronda. There are stacks of routes off the side of the peak that end up back (after potential long hike) at the Gampenbahn lift, but you really do need to know where you are going before venturing off. Take a look and enquire about a guide from www.ischgl-freeride.com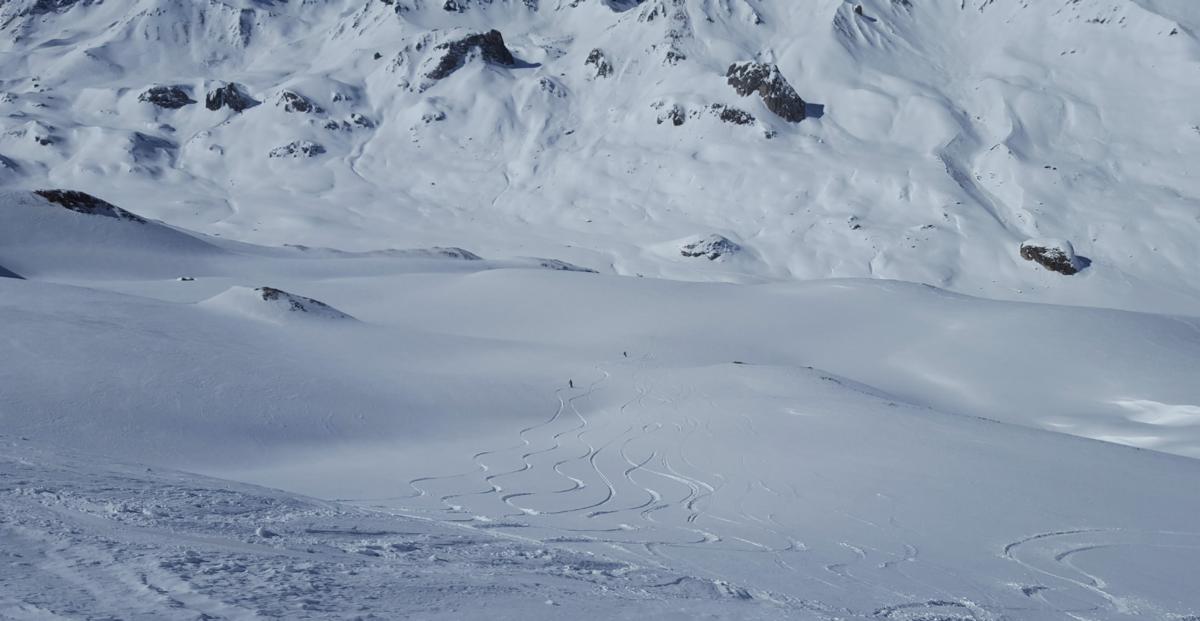 Pardatschgrat, a black run leading back into the village (with the lower section cutting through some trees), is well worth a go, and you'll also find good off-piste freeriding down the runs off Palinkopf. The 20km of ski-routes are the first to get shredded so you'll need to get up early.
Freestyle
Ischgl has always put effort into building a really decent park, and has a long history in hosting snowboarding competitions such as the Rookie fest. It sits in the Idalp bowl and can be accessed via 2 express chairs. The setup constantly changes, but it divides up nicely into ability levels, giving plenty for everyone to safely progress from. Overall you can expect 40-50 features, a boardercross and an occassional airbag.
Pistes
If cruising down beautifully manicured motorway wide pistes is your idea of heaven then you've made it to the afterlife here. Even when the resort is heaving, it is easy to escape the crowds and gun it down some of the fast trails, and by the end of the day it's still not as mogulled as you'll find in most other resorts. Advanced riders should head to the Palinkopf and Greitspitz peaks for the steepest pistes.
For a lunch stop, you should check out the Alpenhaus on the Idalp area. It's the newest of the restaurants and serves some excellent food and has a daily BBQ.
If you want to give the slopes a bit of a break, you can get a good adrenalin hit on the skyfly, a 2km zipwire that takes you from the mid-station at 1600m back down to the base, you can even ride it with your snowboard on your back.

Beginners
There isn't a huge amount of beginner terrain, but what is available is perfectly maintained and easy to get to. From the top of the Silvrettabahn from the village you'll enter one of the main beginner thoroughfares, so it's best to jump onto the Fimbabahn lift to the area leading to Alp Trida. The runs are wide and evenly pitched and served by chairs, and a lot less crowded. There are only a few t-bars left around but they are easily avoided.
The runs leading back down to Ischgl are not recommended at all for beginners and easily scared intermediates. They are pretty flat and narrow in places, and heaving at the end of the day. Lower down things can get very rutted and icy.