Obertauern
It's definitely worth a holiday for people who like to smell powder every day and don't wanna hike too much. Freestylers will have fun in the park, especialy intermidate ones who complane about too small kickers and obsticles but wouldn't go over the big mamas (6m high kicker) either.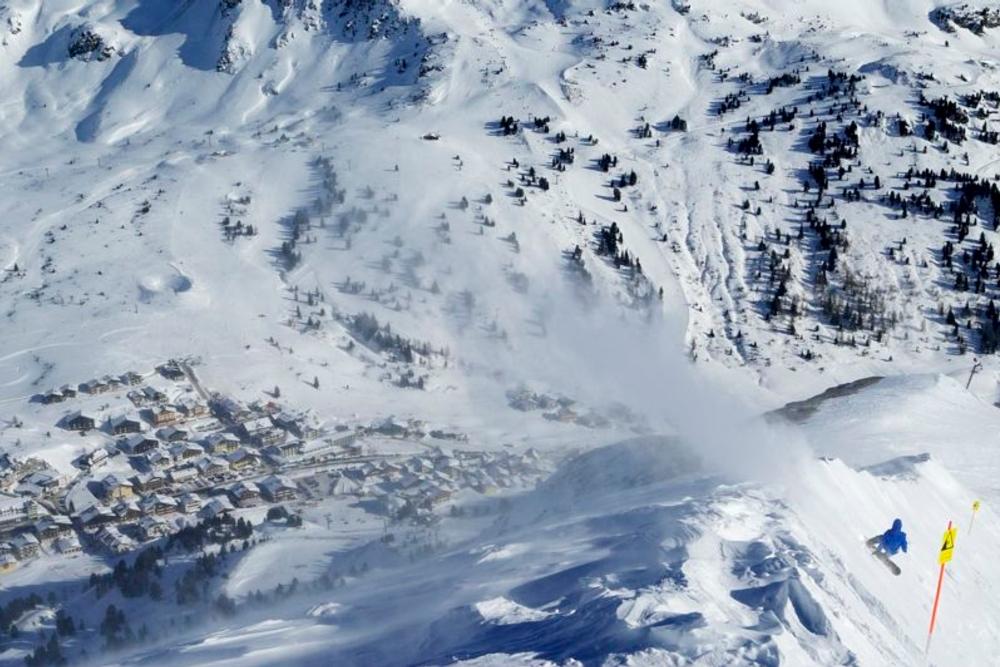 Obertauern / (c) Reen West
Town
Off the slopes youll find excellent lodging and local facilities at the base of the slopes suitable for all budgets. Its a nice village on top of the Tauern in a snowsafe valley. Its far from a big town, but its got everything you need and in typical Austria style theres some lively après-ski that morphs this picturesque village into a hardcore party town.
Food options
Try out everything they have on the menu... not on one day you dumphead. Food is pretty typical for an Austrian resort but try the local Salzburger food and some typical Obertauern recipies!
Accommodation
You can find all sorts of Accomodation from 4 Star Hotels to dormitory directly next to the piste further up the mountain. Best thing is to ask at the touristinformation, they will tell you what suits your purse and your desires. It's all very nice and in the typical Salzburger Style. You'll enjoy it whatever you choose.
Nightlife
You have all sorts of different Almen and bars with the weirdest names as Monkey Circus or the Tower and Römerbar just to name a few. Its a tricky balance between some wicked drinking sessions, and getting those fresh lines; our advice sleep when you get home.
Location