Kimberley
Good Family Resort Kimberley is good resort that will suit all levels of riders especially beginners with lots of easy to handle green runs. Excellent friendly local services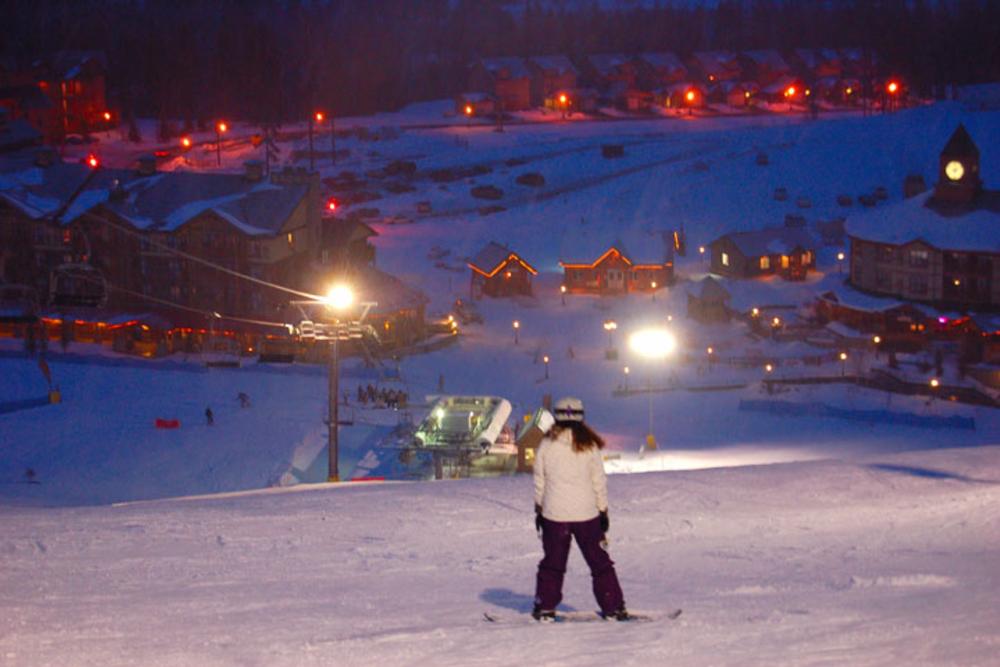 Kimberley Snowboarder / Mike Reece
Freeriding
Freeriders will find that Kimberley offers them some really cool tree-riding and some fairly good powder days. The runs off Buckhorn chair take you to some nice terrain, while the Easter triple chair lends access to the double black Flush run, which descends through trees that will either make or break you.
Freestyle
Freestylers will be please to know that the park, the Mambo Terrain Park and the halfpipe have improved greatly since we last reviewed the resort. There are quiet a few unusual but really cool rails for all abilities. There are also a few good natural hits located off the Rosa chair, which also gives access to some gentle terrain interspersed with wooded sections where you can practice some grinding skills on downed logs.
Pistes
Piste lovers get the best look-in on Kimberley 's slopes with some decent wide open runs allowing for big arcs. The run marked Main is a fast long burner which brings you out at the main base area, while Flapper is a shorter but faster pleaser.
Beginners
Beginners who plan to spend a week here should leave far more competent than when they arrived. This is a particularly good resort for beginners with some excellent novice trails that cover the whole mountain and some nice long green runs that allow easy riding from the top to bottom.