Kimberley
Good Family Resort Kimberley is good resort that will suit all levels of riders especially beginners with lots of easy to handle green runs. Excellent friendly local services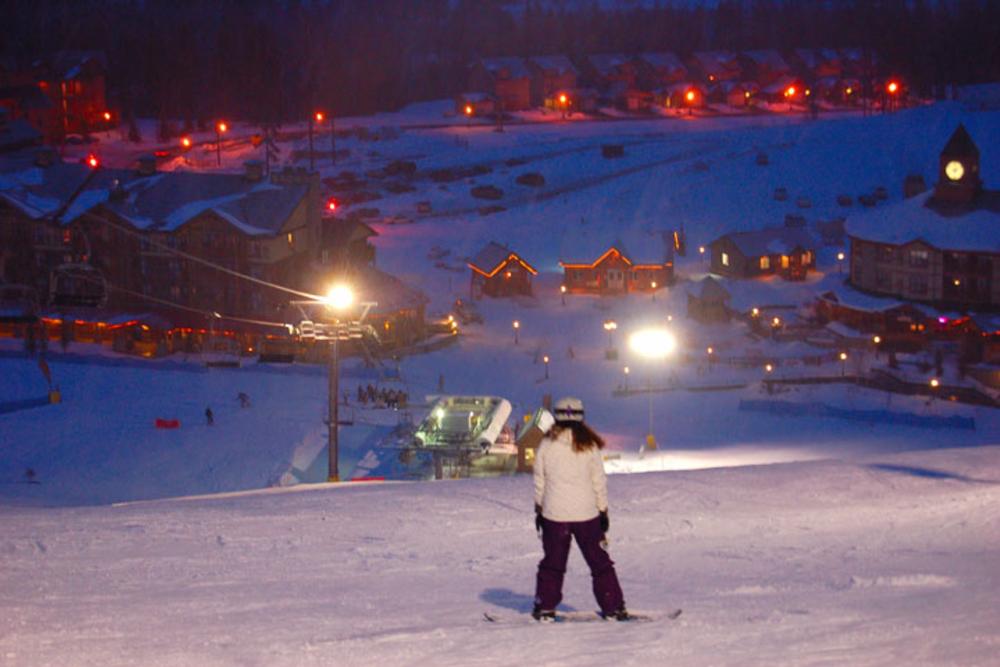 Kimberley Snowboarder / Mike Reece
Town
Downtown Kimberley is only five minutes from the slopes and offers a very good selection of facilities as well as what is said to be Canada's biggest cuckoo clock. Overall Kimberley is not a cheap resort in terms of accommodation and general local services. However, what is not in question is the way you are looked after; the locals are very friendly. Kimberley is also an all year round holiday destination offering a host of sporting attractions form golf to white-water rafting and water skiing.
Food options
Around Kimberley you will find a good mix of eateries with something for everyone to sample whether on the mountain or in the village. The Day Lodge Cafeteria serves up a good breakfast while Mingles' Grill specialise in killer grills. Kelsey's Restaurant and the Steamwinder Pub offer a good selection of bar food, although both are a bit cheesy going in for apres ski.
Accommodation
Accommodation in Kimberley is very good with easy access slope side lodging in condo units or chalets. The Rocky Mountain Condo and Hotel centre is located at the very base of the slopes just a short walk from the North Star Express chair lit. The hotel offers everything you could want during your stay with units sleeping up to 14 people. Downtown Kimberley has the biggest selection of lodging with cheap B&B's and motels.
Nightlife
Night wise, Kimberley is a bit dull and definitely not a hot action town. Nothing really stands out or captures your attention. The place has a number of bland bars that all seem to go in for far too much stupid apres ski rubbish. Still, you can get very messy and drink on until the early morning hours.
Location