Whistler/Blackcomb
Major riding for all styles and all levels, especially backcountry and amazing park and pipes.But take note: lift queues can be very long, especially at Easter and Christmas. Avoid major holidays if an option and Sundays are quieter than Saturdays, especially on Blackcomb. Great summer riding on Blackcomb Glacier.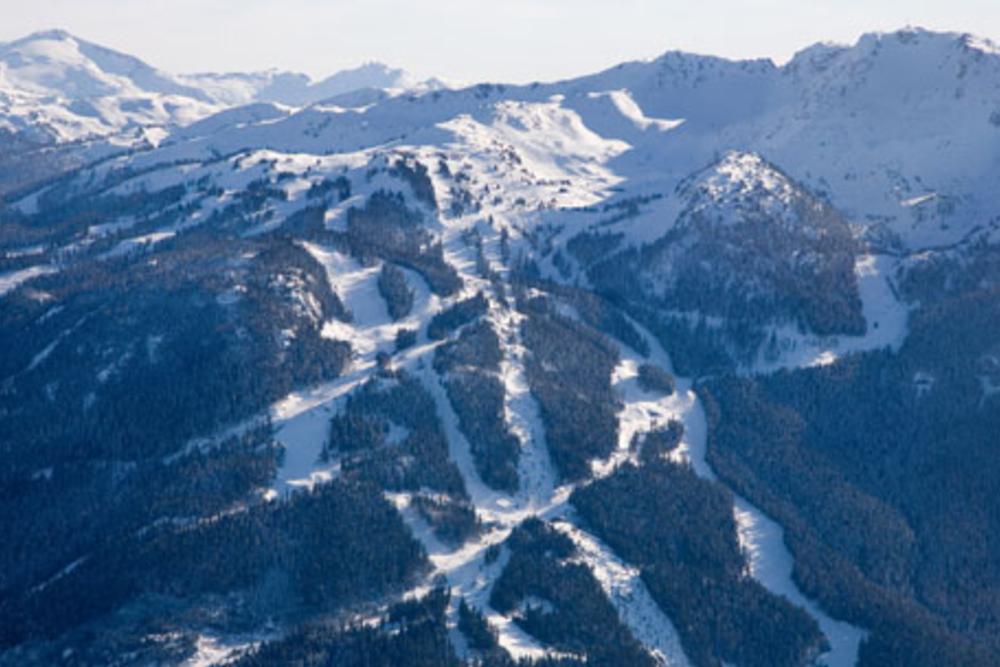 Whistler November 21st 2007 / Photo: Brad Kasselman/coastphoto.com
First snow at Whistler 14th Sept 06 /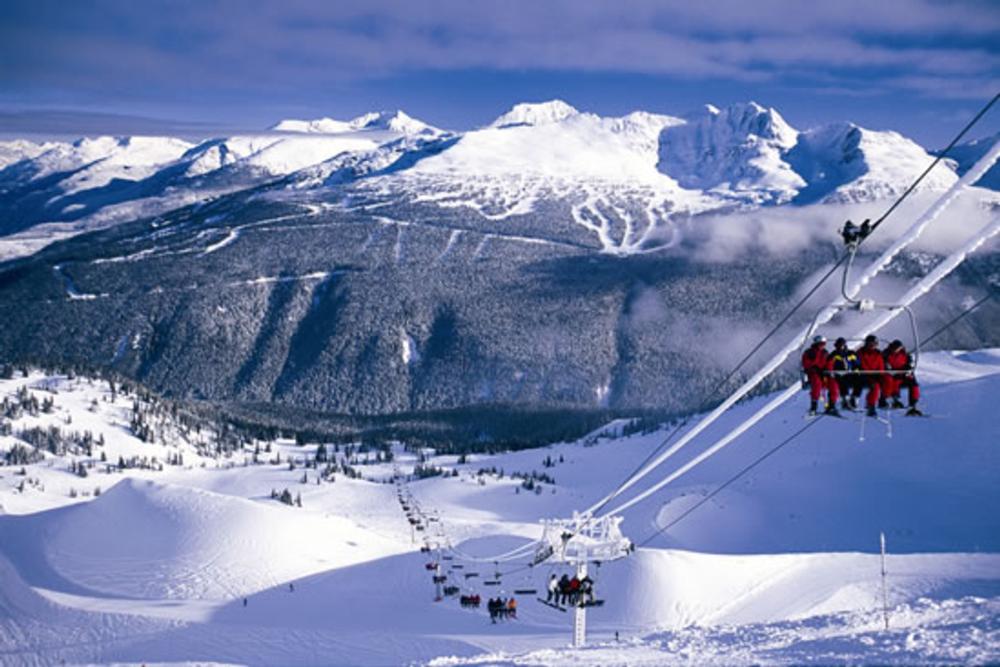 Whistler Mountain / Photo: Toshi Kawano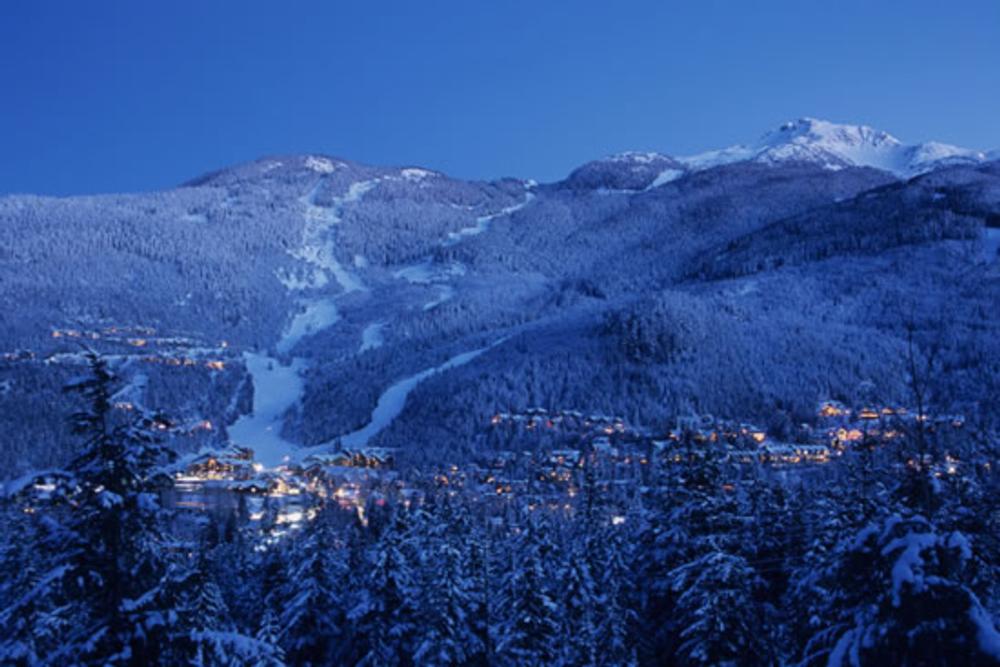 Whistler at dusk / Photo: Insight Photography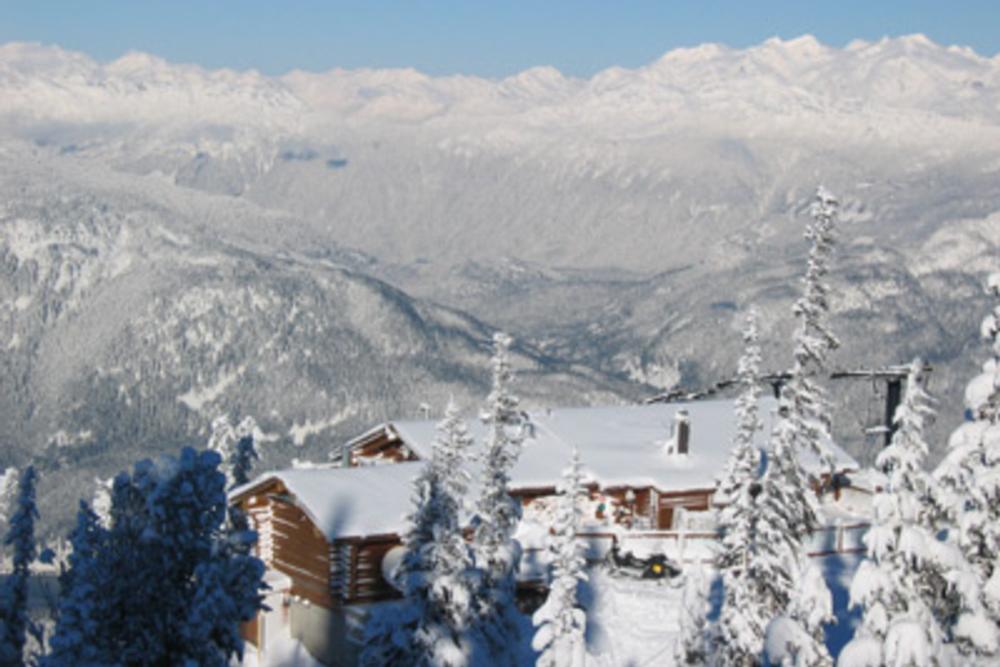 Whistler 1st Dec 2006 / Photo: John Teitzel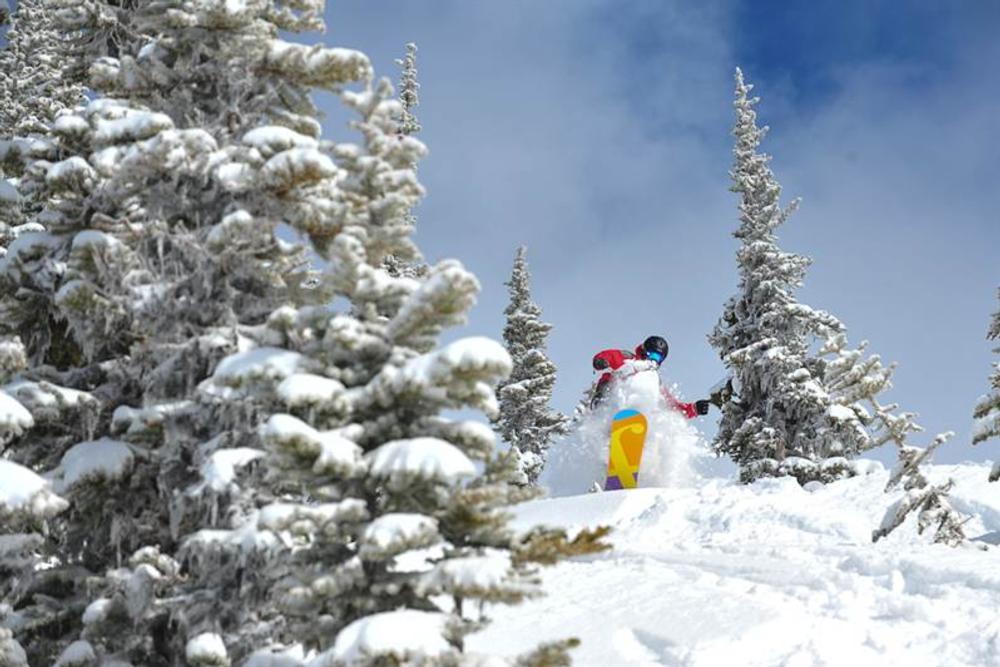 Whistler April 2012 / Whistler Blackcomb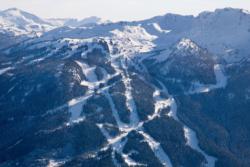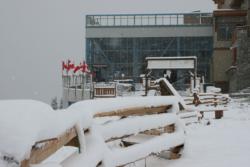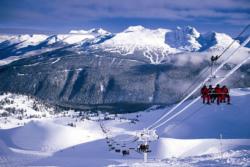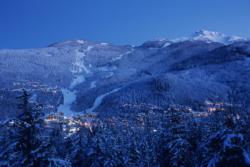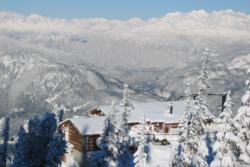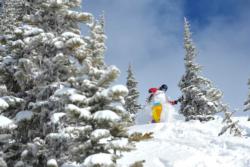 Town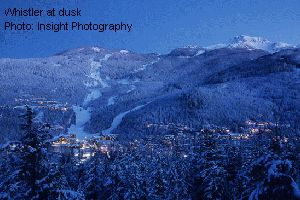 Whistler is a paradoxical paradise with extreme being the word, attracting anything from the likes of Timberlake and Diaz to hoards of Kokanee-swigging Aussies living the dream and 'doing a season'. On the surface, it appears hellishly expensive, and can be so, but dig deeper and the friendly locals will point you to the good spots to ride, eat, party and purchase. There are dozens of high-profile shops and some cool local establishments: Mountain Riders, Evolution and the Circle are thriving snowboard shops with knowledgable, easygoing staff. Whistler is also home to dozens of bars and restaurants, an 8 screen movie theatre, ice skating and swimming at Meadow Park, and an indoor climbing wall and tennis courts. All amenties are within easy walking distance including the lifts accessing both mountains.
Food options
Locals frequent cafes such as favourite hangout spot Moguls, Gone Bakery and Ingrid's for hearty, homemade soups and snacks.  For that after club food hit, head to Fat Tony's Pizza and devour a slice of the legendary Beef and Blue Cheese! Samaurai Sushi at Nesters Mall  and Creekside are great well-priced eateries if you have wheels. El Furniture Warehouse is Whistler's latest hopping spot, with all food items only $5 and an often debauched apres crowd.On the cheap but nasty side, Whistler hides McDonald's and KFC in it's Marketplace, alternatively, meat eaters should pop around the corner to Splitz Grill for THE best burger in town.
 Do not leave Whistler without a visit to affordable Sushi Village, eternal local favourite and as famous for its strawberry sake margs as its scrumptious menu. Earl's and Milestone's offer are funky and fresh with great patios and service. Expensive but amazing extremes, perfect for that special date, are Araxi, Bearfoot Bistro and Rimrock Cafe.
When riding, avoid the ludicrously-overpriced on-mountain restaurants unless desperate. 
Accommodation
Accommodation in general is expensive but top quality, with outdoor pools and hot tubs the norm even at budget prices.Whistler has the most ski-in-ski-out accommodation of any resort in North America, ranging from the royally expensive Chateau Whistler and recently opened 5-star Four Seasons, to Hostelling International ( a 20 minute bus ride from the village centre). 
 Decent mid-price hotels include the Westin and Pan Pacific. Try  the Holiday Inn or Adara or Listel Hotel if on a lower budget. Most places offer deals late and early season - take advantage of this to experience the World Ski and Snowboard Festival in April, with often surprisingly good snow conditions. Bookings can be made through British owned whistlerreservations.com, often with amazing deals.
Nightlife
Nightlife begins at Apres. Worth checking out in the village are GLC featuring chilled live DJs, vaulted windows overlooking the slopes and a huge fake logfire  (try the swanky 'Mallard Bar' in the Fairmont Chateau Whistler for the real thing!) Amsterdam Cafe caters for a funky young crowd and Citta and Crystal Lounge are cool places to chill  with some nachos and the odd hockey game. The Attic bar located above 21 Steps restaurant is dark and cosy and the Dubh Linn Gate Irish Pub always has live music and a fun, lively atmosphere.
The Longhorn is THE infamous raucous tourist bar and Merlins can be a laugh, often housing fur-clad skiers in ridiculous headgear playing party games under instruction of local character and musician 'Guitar Doug'. In the Creek, Dusty's is the place to go.
After dark, the options are varied: again GLC rates highly, with local and international DJs spinning music such as hip hop and drum 'n' bass. Local hip hop legend Mat the Alien (from Bury no less!) plays weekly at Moe Joe's, a locals favourite night. Try locals' night - Industry night at Buffalo Bill's for an evening of cheesy drunken debauchery or Tommy's for a young, clubby dance crowd or hideous 80's night on a Monday. Buffalo Bills is
Location