Avoriaz
Good resort with excellent freeriding and carving areas. The main problem with Avoriaz are the crowds and long lift queues.
colwidth:6 firstColWidth:12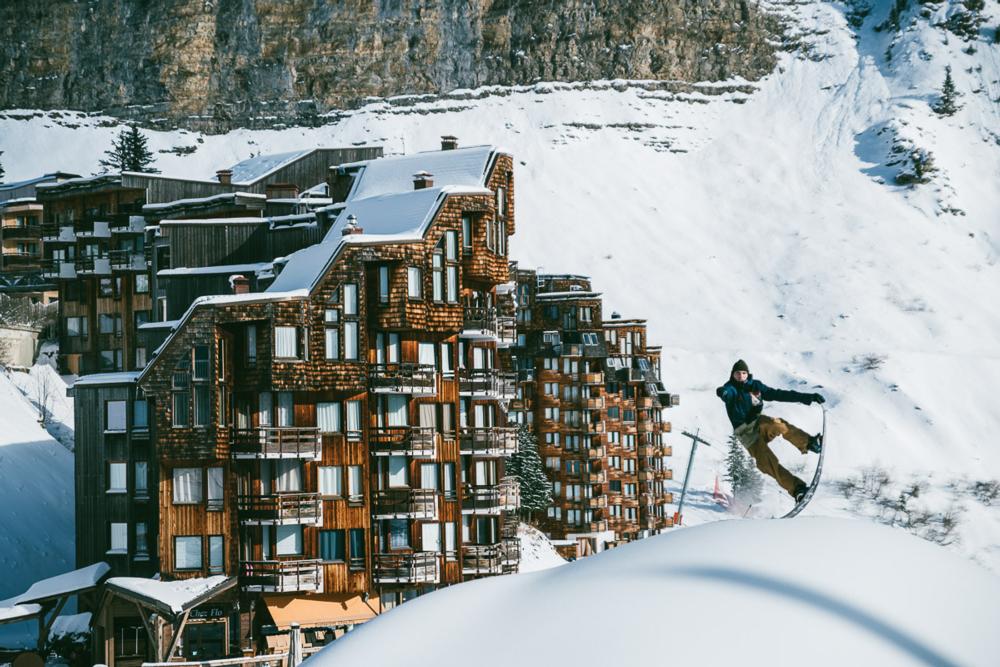 Avoriaz nose grab / (c) ughue hugh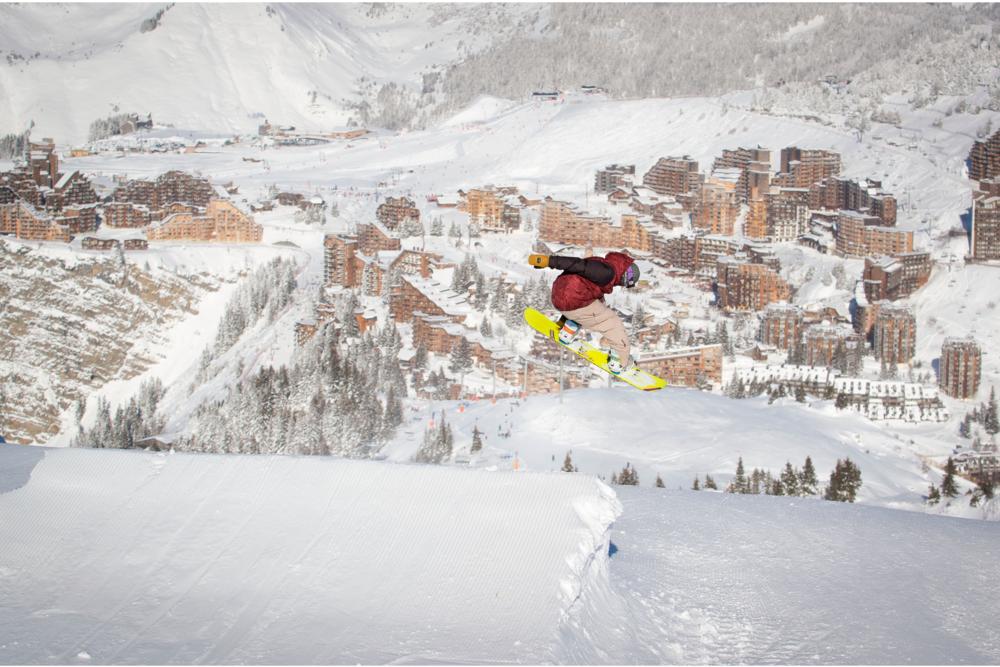 Avoriaz park / (c) Oreli b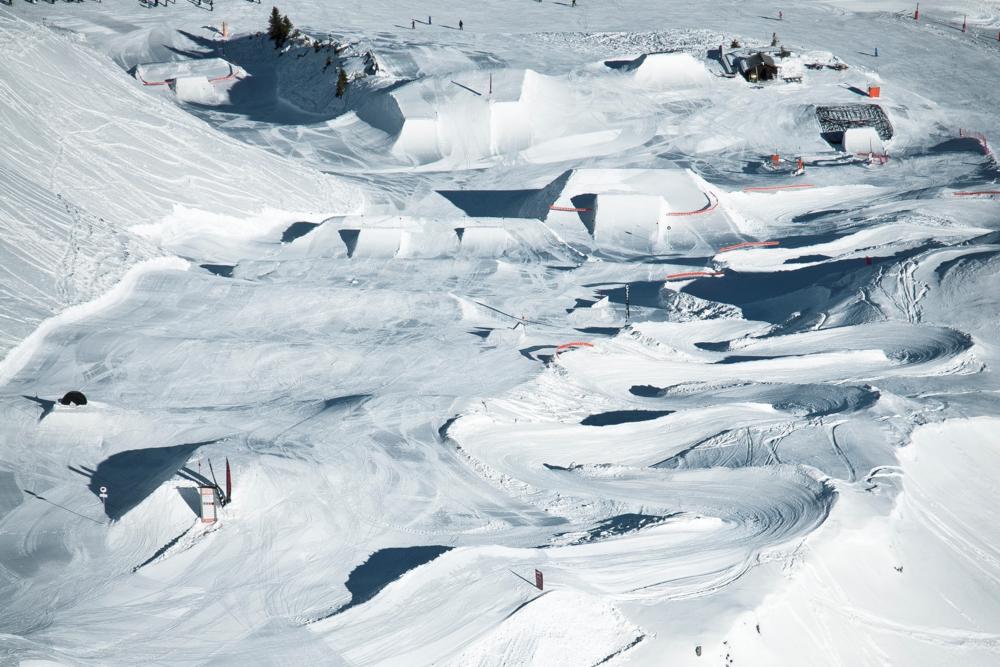 Avoriaz 1800 boardercross and park / (c) Oreli.b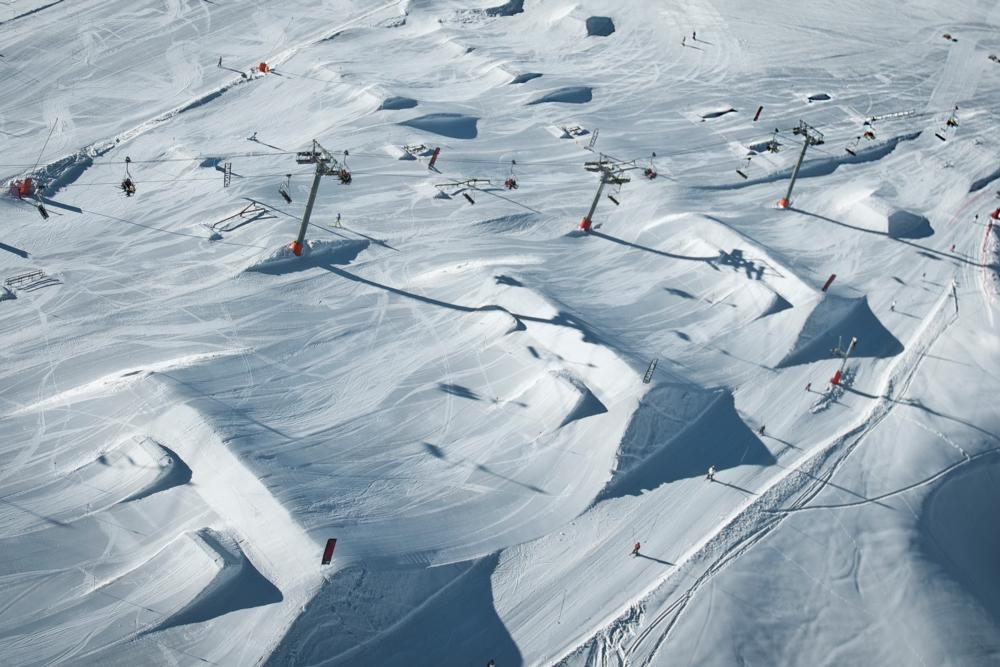 Avoriaz 1800 terrain park / (c) Oreli.b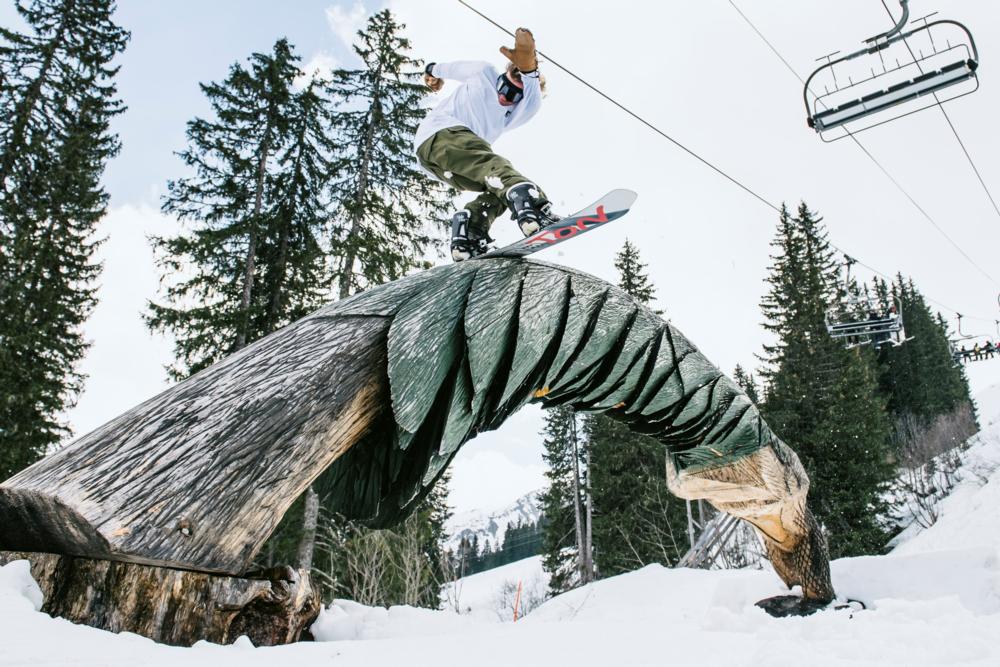 Burton_Stash_Avoriaz - rider Max Zebe / (c) Dominic Zimmermann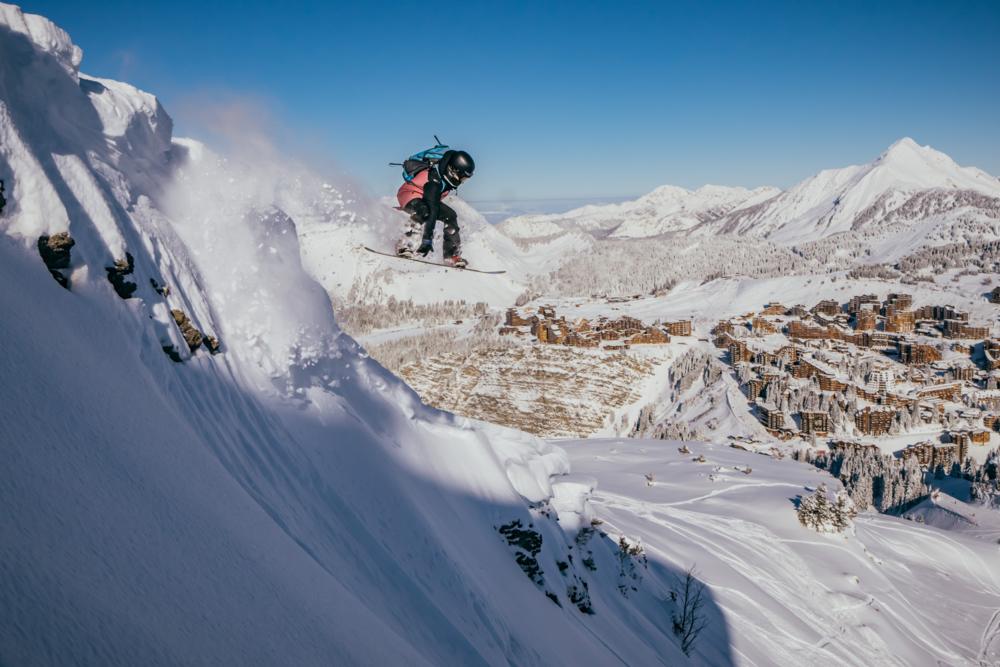 Avoriaz freeride / (c) Keno Derleyn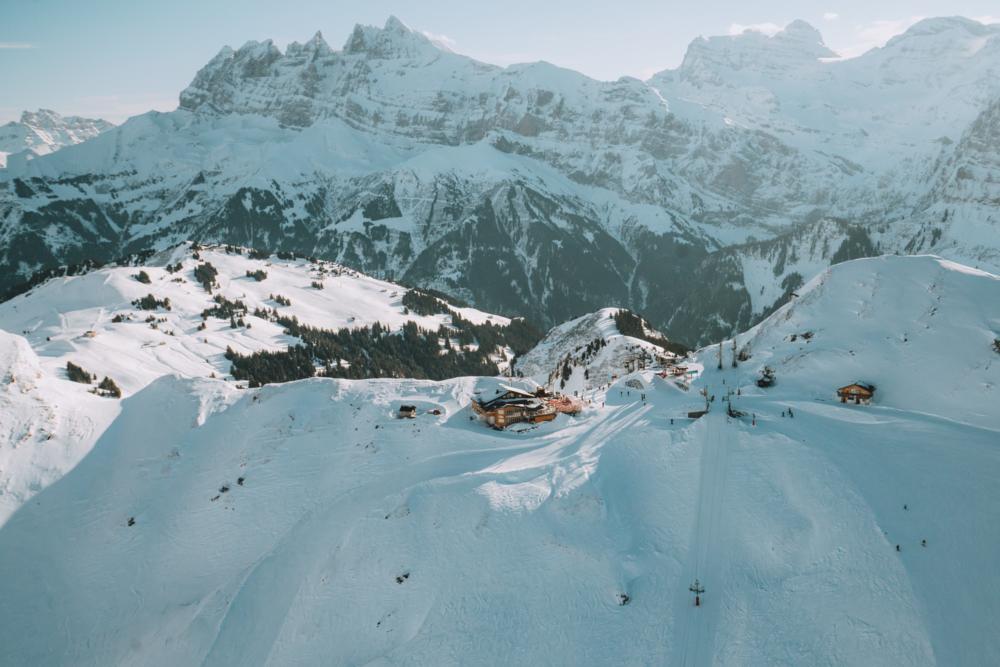 Avoriaz / (c) Oliver Godbold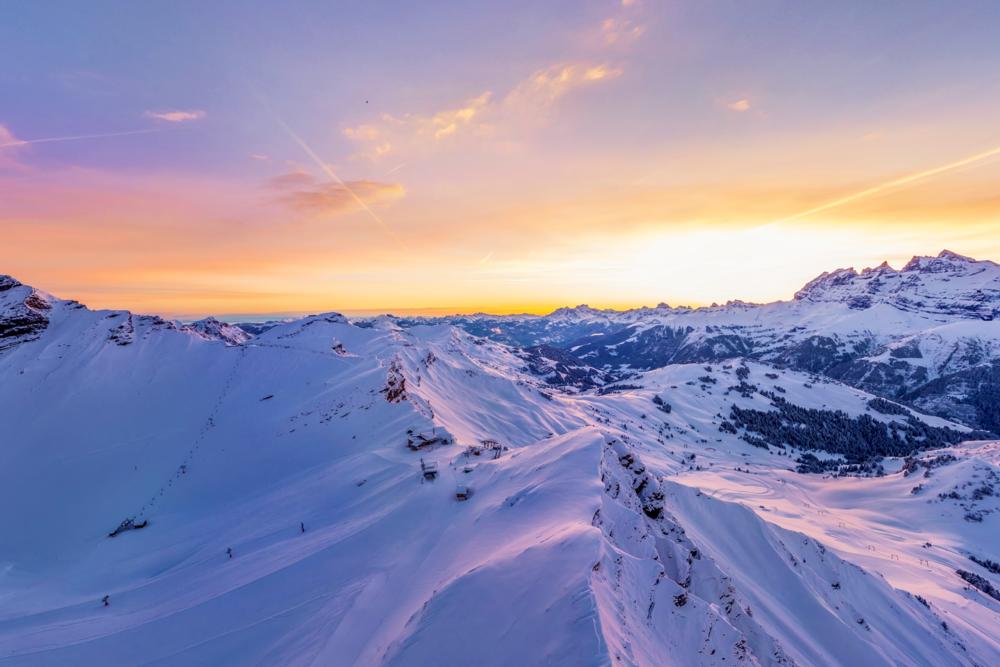 Avoriaz sunset / (c) Poppr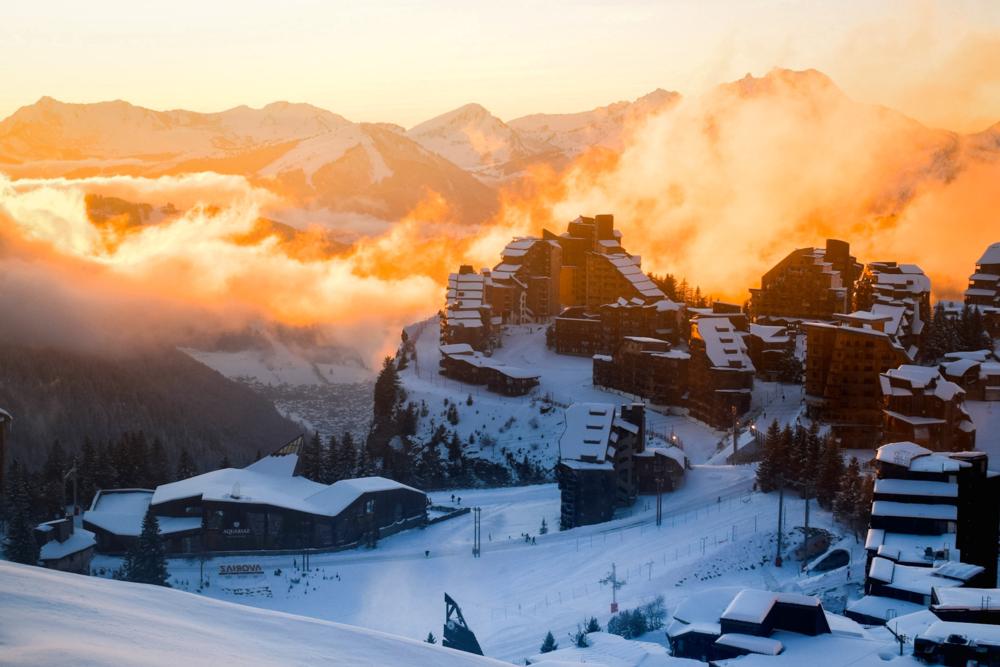 Avoriaz1800 sunset / (c) Avoriaz tourism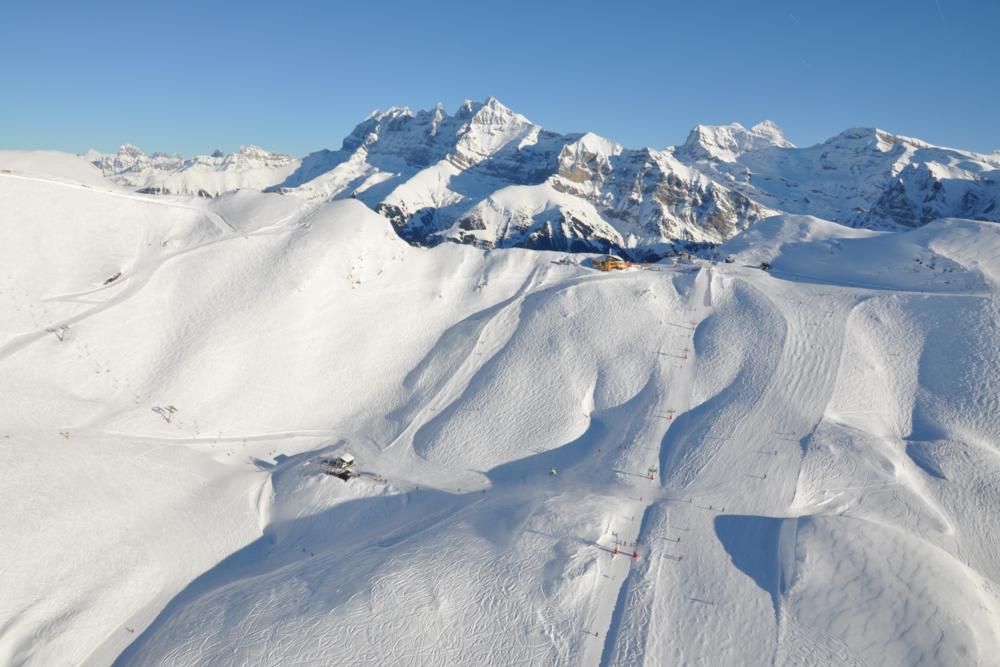 Avoriaz 1800 / (c) Stéphane Lerendu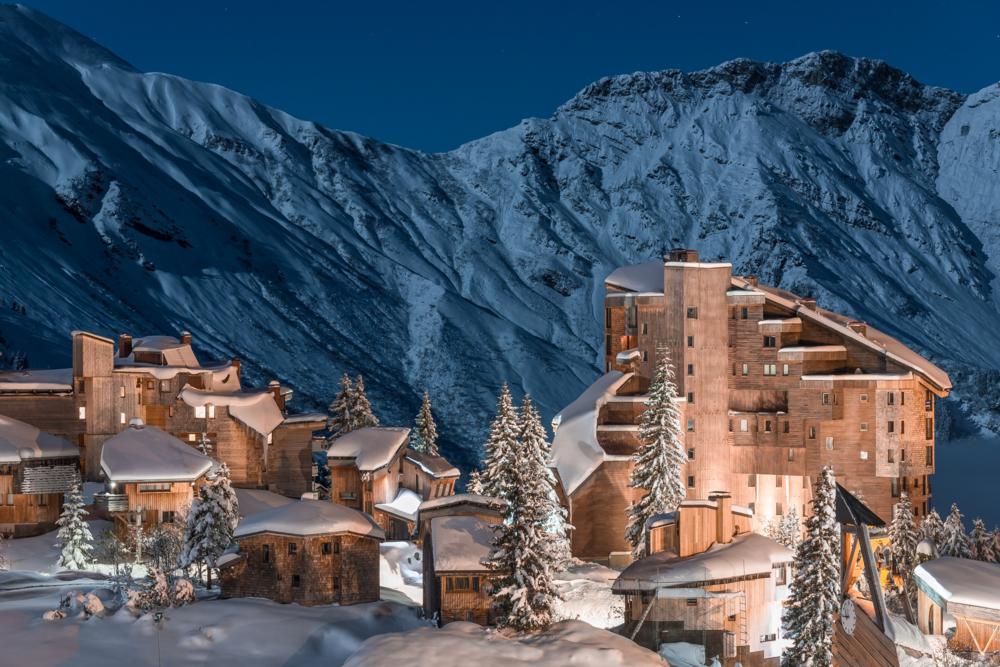 Avoriaz 1800 resort / (c) Loïc Bouchet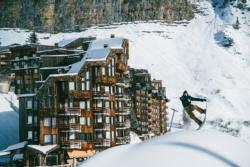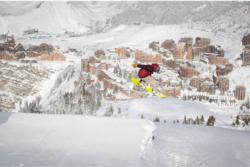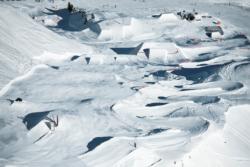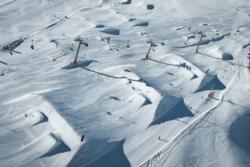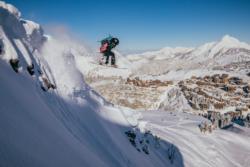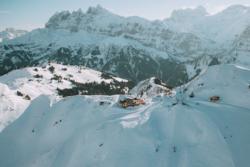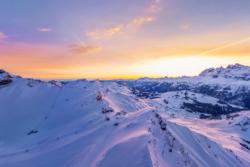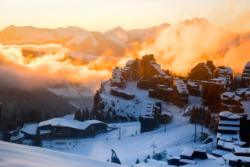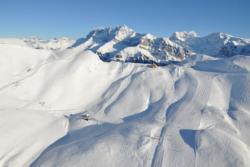 Freeriding
Avoriaz has good options for off-piste, ranging from fun areas that are easily accessible to more advanced terrain requiring a bit of hiking and a rider who knows what they're doing. What's more, Avoriaz has recently introduced what they call "Snow Cross" areas; controlled but un-groomed pistes that are only open when it's safe. Bingo.
Les Lindarets is accessible for any level and offers fun, off piste runs when there is fresh snow, especially in amongst the trees and the Stash. One of the Snow Cross zones is in this area, accessible from the Prolays or Brocheaux lifts, and is a great place to get to grips with real powder turns. It's not too steep, there's no hiking and it's great to lap using the Brocheaux lift.
From the top of Des Rochassons, duck under the rope on skiers left to access a face leading back down to Les Lindarets. It starts off mellow but leads into some steeper sections allowing some good turns. Make sure you know what you're doing. The Mossettes bowl is another fun adventure for intermediates and up; when there is new snow this is unbeatable.

Freestyle
Freestylers flock here for the natural hits and big air opportunities. And it's easy to see why. With 5 parks, including the half-pipe, Avoriaz is switched on for freestyle.
The most popular spot is the Chapelle park. It's located at the top of the Procluo lift, and is service by a dedicated drag. It's designed for beginners through to strong freestylers, with two, sometimes three, separate kicker lines. There are people here who know what they're doing. In addition to the kickers there'll be a combination of rails, boxes and jibs. The scene here is strong, which reflects the work that the park team put in. There'll be music playing, the hits are all well shaped, daily, and they keep the design fresh.
For beginners only, Avoriaz offers the Trashers park. It's tucked away so not too easy to find; go under the bridge at the bottom of the beginner area/Chapelle park, and it's on your left. A rope lift services some small rails, boxes and a mini kicker line. You gotta start somewhere!
At the other end of the spectrum is the larger, Arare park. It's setup for advanced shredders, offering some pretty big kickers, rails and difficult jibs. It's not often finished early in the season for two reasons: first, they need a lot of snow for the big features, and second, when it's still cold the park is quite hard and icy, and not many people want to ride it that way. They start to get it dialled by February/March.
The halfpipe is located in the centre of Avoriaz just down from the piste-side cafes. Built to international specifications, it has its own poma and is kept in good shape. However it's not common in France to shape their pipes everyday, so it can sometimes be disappointing, especially towards the end of the season.
Avoriaz's trump card is perhaps The Stash. It was originally built, back in 2004/2005, for advanced riders. Since then they've added additional runs, including "Main Street". With 3 or 4 routes through, the Stash now caters for all levels of freestyle ability. Designed as a freestyle "run", the park builders' aim is to provide good lines that flow. Shaped every night, there're easily 20 hits from the top to bottom: rails made from logs, boxes, pic-nic benches, rainbows, wall-rides, pow-slashes, hips, jumps through trees - it's awesome.
All the wood they use comes from California; they couldn't get it carved how they wanted it in France. All the natural materials are smoothed off so they're safe for jibbing. Also from America is the grading system. The runs through The Stash are rated between 3 levels - as the parks are done in the states. And they don't sit back. Each summer when the snow's gone they look for new lines, moving dirt, building stuff. It's evolving.
If the local produce isn't enough there's more available near by. Chatel's Smooth Park is decent, and then there's the park in Les Crosets. For Joe average, the features range from big to huge. It's well shaped and maintained, easy to lap and on a good day, some would say it's the best park in the area. And if you're looking to roll your own, the Mossettes bowl has some mellow spots for building kickers.
Avoriaz is truly is a progressive, freestyle resort. With a team of 6 shapers with shovels, and 4 drivers, it's their attitude that makes it work.

Pistes
Piste hounds will love it here, the resort is as much suited to you as any other rider, with plenty of wide, open slopes for the French hard-booters to lay out a lot of Euro's carves. The reds down Chavanette and Arare are good for cranking it over, as are the reds running down from the Mossette peak into Les Crosets; scare yourself. The journey back using Abricotine is fun, but be aware of one or two flats; you might be pushing.
If you're looking for a nice blue to hone your linked turns, those under the Zore lift in the Super Morzine area (still Avoriaz) are flat and very quiet. It's a little out of your way if you're already in Avoriaz. If you're heading down to Les Prodains for whatever reason, the blue, Crot, is great. Long, twisty, changing gradients and one or two natural features.

Beginners
Beginners should find Avoriaz no problem. There are plenty of easy flats around the base area to try out your first falls, before progressing up to the higher blues and reds, reachable by chairs, which will help those who can't get to grips with T-bars and the Poma button lifts. The blue run leading under the bridge, Proclou, is popular with beginners. It's gentle all the way and can be lapped using a chair lift, but one or two spots are particularly shallow if you're not holding much speed. A good bonus it that the beginner areas are near to the park, halfpipe and restaurants, making it easy to be part of a group containing more advanced riders.
If you're looking to have lessons it might be worth considering Mint Snowboard School, a team of British instructors who continue to get good reviews.
One note of caution: a lot of ski classes use the easy runs, which means they can be very busy at times, so expect congestion.