Avoriaz
Good resort with excellent freeriding and carving areas. The main problem with Avoriaz are the crowds and long lift queues.
colwidth:6 firstColWidth:12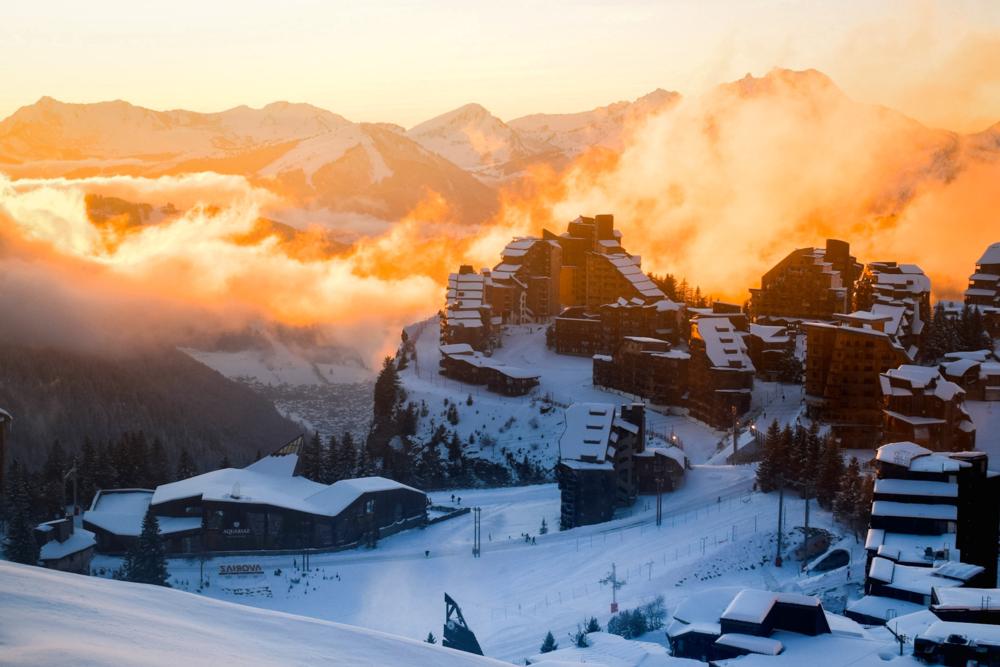 Avoriaz1800 sunset / (c) Avoriaz tourism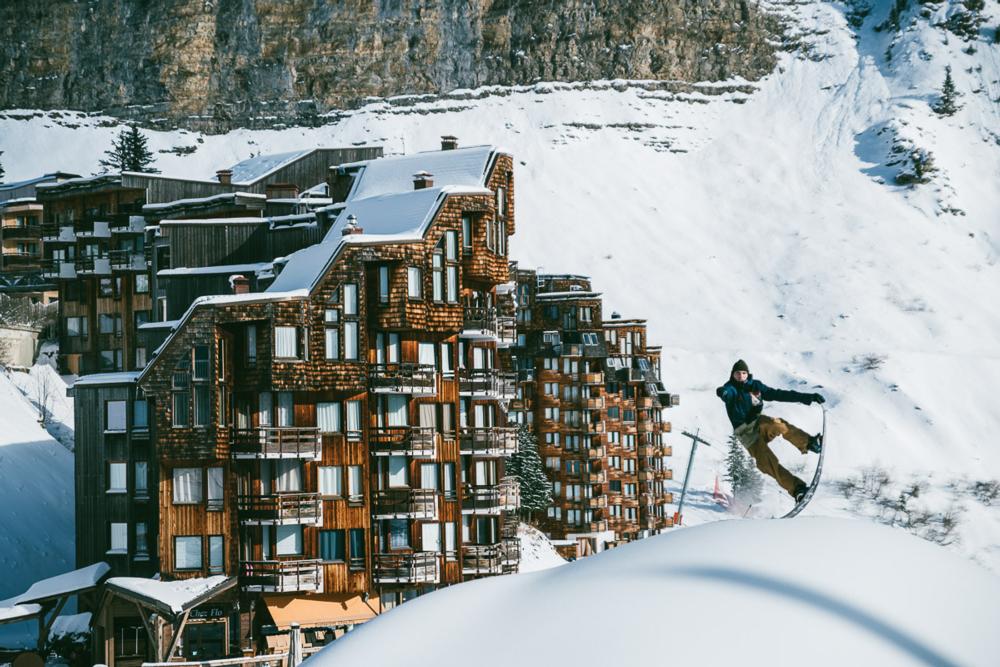 Avoriaz nose grab / (c) ughue hugh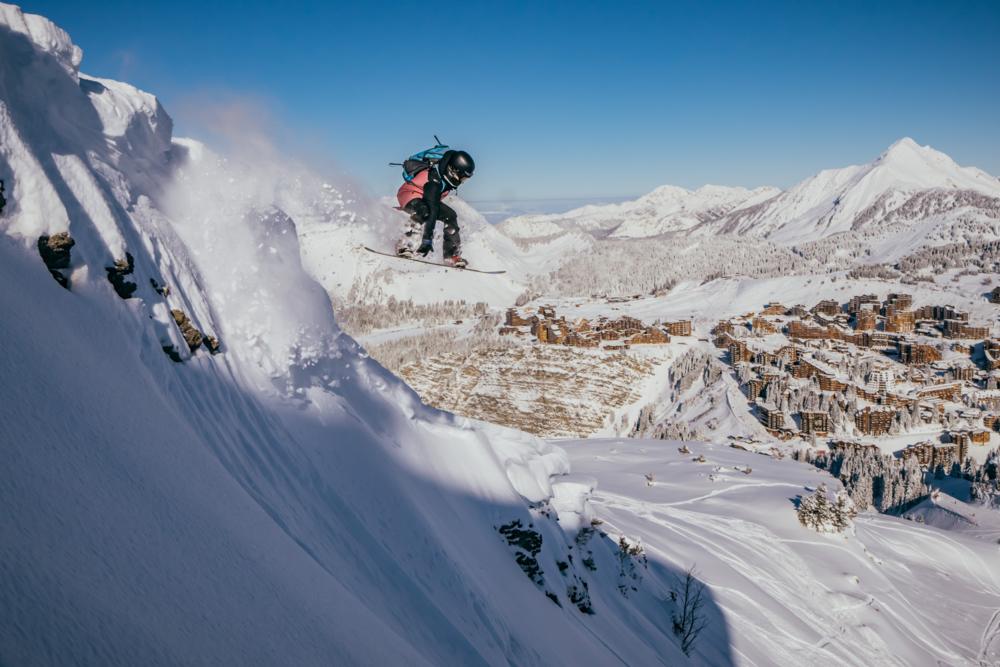 Avoriaz freeride / (c) Keno Derleyn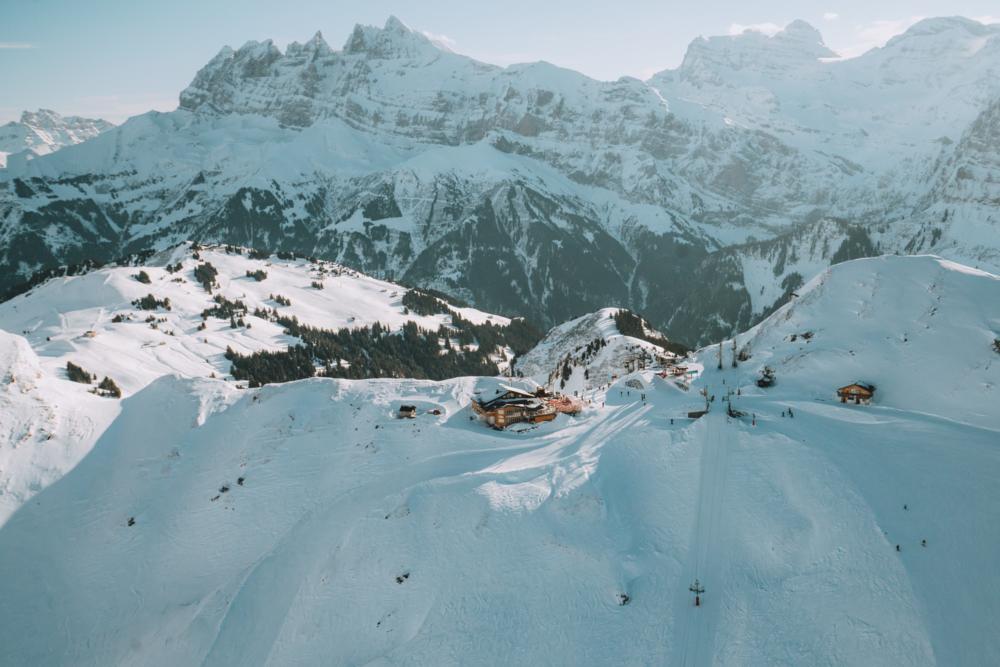 Avoriaz / (c) Oliver Godbold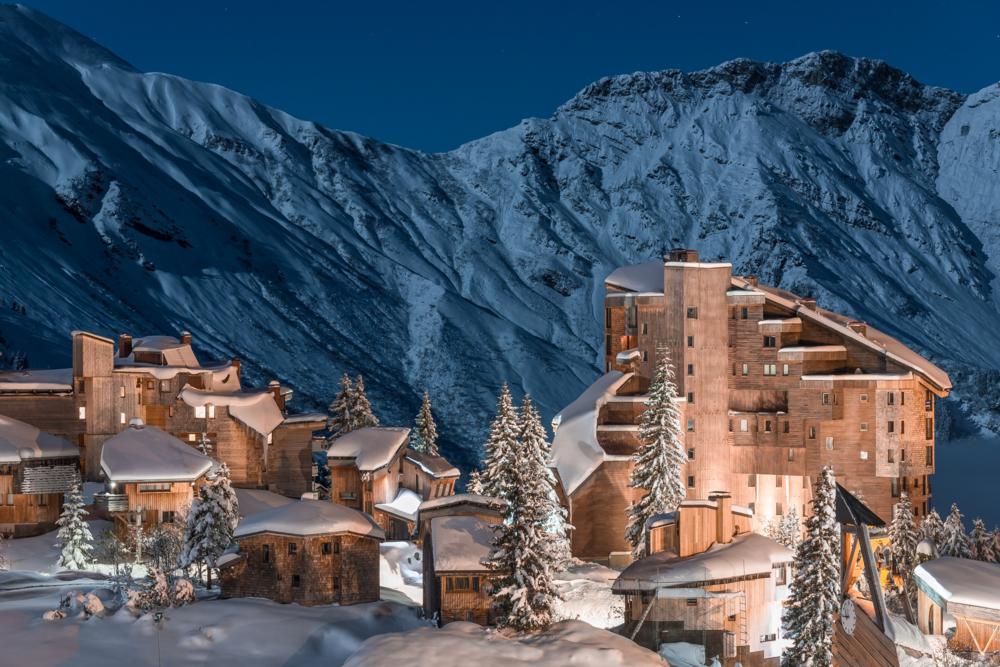 Avoriaz 1800 resort / (c) Loïc Bouchet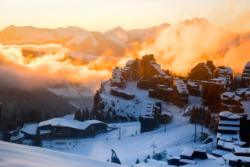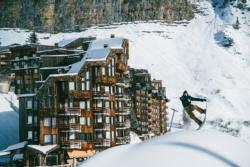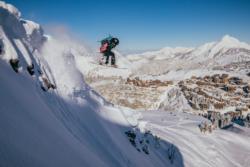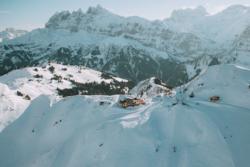 Town
As for the local services, what you get is a wonder of contemporary architecture - a purely purpose-built resort perched way up the mountain with most of the buildings being made of wood. Whatever your opinion on the looks, the resort provides excellent access from all accommodation to the slopes, with riding to your door the norm. Overall, Avoriaz caters well for snowboarders and is not too fancy, in fact, it's pretty damn cheesy and down market. There are heaps of local attractions with a number of sporting complexes and cinemas to help while away your evenings, although most people just party the night away.
Food options
Cheese Cheese Cheese. Yes, as in the rest of France, it's pizzas, fondue, and over-priced pieces of meat. Some of the bars do simple pub grub but if you're here for the food, you're in the wrong resort. As far as eating on the hill goes, there are loads of options, spread out too, which is great because it doesn't matter where your favourite area is, you can stop to eat.
Accommodation
There are loads of wooden apartment blocks, with self-catering being the main choice. Prices vary but you can get great deals. Chalet Snowboards +44 (0)1235 767 575 or Snowboard Lodge +44 (0) 01562 743 888 offer good holiday packages and are based close to the slopes. Thomson Holidays +44 (0)870 606 1470 also offer a number of inclusive holiday trips.
As an alternative, you could stay down in Les Prodains. It's not technically Avoraiz but it is just one cable car away from the centre. On offer you'll find chalet style accommodation, including luxury and tailor-made snowboard options.
Nightlife
Nightlife here is self-contained as you're way up in the mountains, yet, there are still several bars with good tunes and plenty of beer flowing throughout the night. Best to ask a local if anything's going on while you're there, as there're often guest DJ's in town.
Location