Sainte-Foy
Fantastic freeriding when there's fresh snow, but it's no longer an unheard of resort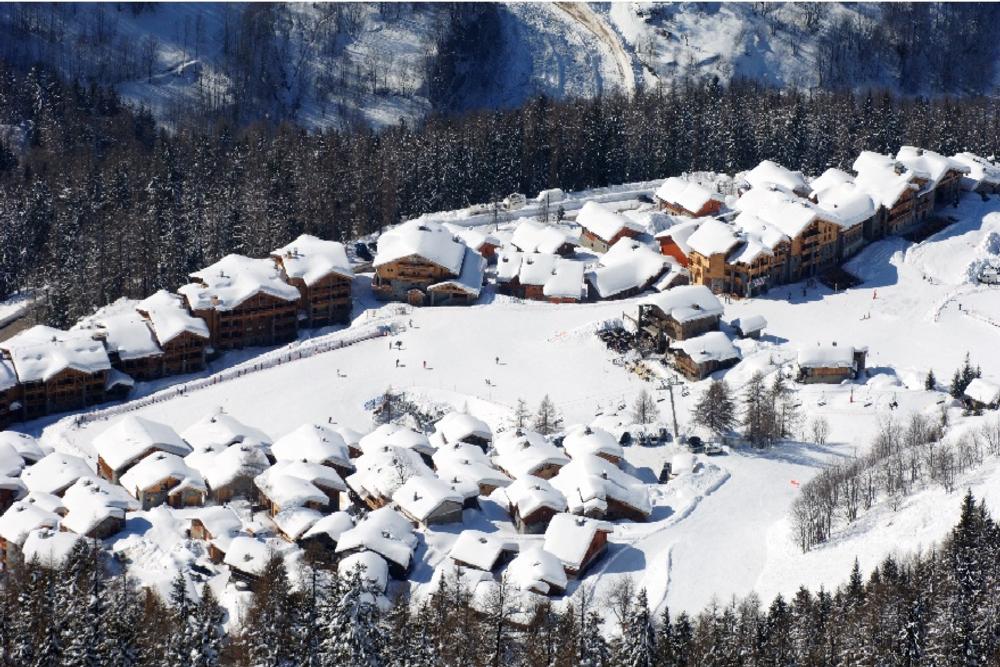 Sainte Foy Vista / S P Rover Sainte Foy
Freeriding
Sainte-Foy is what snowboards were invented for. There is basically three slow lifts, running one after the other to take you from 1550m to the Col de LAiguille at 2612m. From here, you have a myriad of choices but be careful as each brow you come over leads to another untouched field and the next thing you know, you're ollieing your way over fences and the bottom lift will be a hitchhike away.
On the way up you can look for the line you want to take. Be it a wide open face, rock shoots or into the trees, this place is a expansive mountain with only a few runs winding their way down under the lifts. If you can handle a walk and a long flattish path, then you can drop down over the back side of Rocher dArbine.
WARNING to get the best of this place get a guide, not just to show you the way but to advise on safe routes and snow conditions. If you decide to board here for 6 days then keep your pass and you can get the next 3 days in Espace Killy for ¬55 or a day for ¬21.
Freestyle
Freestylers need to discover how to seek out natural hits, since that's all you're going to get... but that's all you're going to need! Why bother making pipes in a natural heaven - they're better left to the tourist traps. Riding will never be as free or as natural as in this place. Theres loads of drop-offs and plenty of banked walls just waiting to be hit, although novice air heads must take care and ride only with a competent rider who can pre-spot for you, as who knows what may lie under that flat blanket of soft looking snow?
Pistes
Those who want pistes will soon wish theyd headed for nearby Val dIsere or Tignes. Theres only 25km of marked piste her and its often left alone and can get bumpy.
Beginners
Beginners have some fine rolling runs under the first two chairs and wont have the crowds of bigger resorts to contend with, as well as cheaper lift passes.